Hello there! Welcome to this month's Hobby Hub Challenge! Have you sent in your entry yet? If not, come on, get cracking! Hobby Hub Challenge # 4 was launched at the beginning of November and to date we have had some really cool and interesting submissions! 
UPDATE ON HOBBY HUB CHALLENGE #4 (NOVEMBER)
Enter the Hobby Hub Challenge And Win 15 SBD (PLUS MORE)!!!
If you are super busy like me, then hobbies are somewhat of an indulgence, but it's the type of indulgence that helps keep our sanity intact and our minds on track. Hobbies are good for the mind, body and soul!   We are giving you the opportunity to WRITE about what you love to do in your spare time...AND WIN!
*** WIN 15 SBD PLUS ANY DONATIONS MADE TOWARDS THE PRIZEPOOL ***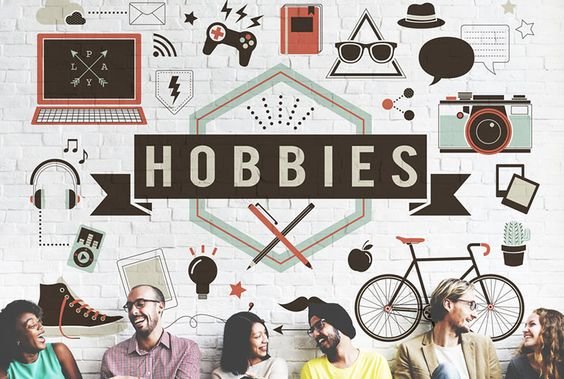 Pixabay Image
WOW! Guess what, we have had our very first donation towards the prize-pool! Thank you to @therneau for your generosity and donating 4SBD  of your winning towards this month's challenge! @therneau was the winner of Hobby Hub Challenge #3.
All donations will go to prizes for runners up, or notable mentions.
This month we have already had some awesome entries, take a look for yourself:
Why Enter This Challenge?
This the perfect opportunity for you to write about something that makes you unique, a little bit of what makes you YOU - and you can make some extra SBD at the same time! Your post will be exposed to a greater Steemit audience too, helping you to gain added recognition and followers.
*** ALL ENTRIES WILL BE RESTEEMED, UPVOTED AND WILL STAND A CHANCE OF RECEIVING ADDITIONAL SUPPORT ***
How It Works: 
It's simple! Write about what you like to do in your spare time, or to pass the time. Tell us about your hobby, how you discovered it, do you do it alone or in a group, is it easy to do, your advice on the topic etc.
Definition of a hobby –
A hobby is a regular activity that is done for enjoyment, typically during one's leisure time. Hobbies can include collecting themed items and objects, engaging in creative and artistic pursuits, playing sports, or pursuing other amusements. – Wikipedia
Guidelines & Rules 
 
This challenge will run from month to month. Challenge #4 starts from the post date and ends on the 30th of November 2017 at 17:00 pm UTC +2.
One entry per account for each challenge.
The main topic of your post entry must be about your hobby. Original content and photos will be given preference on the judges final decision. Images that are not your own must include a source link.
Use "hobbyhub" as your first tag (you can use any additional tags thereafter). NB. hobbyhub must be your first tag.
Upvote and Resteem this post (this will benefit all participants).
Judges Decision  
 
Thank you to @karenmckersie for sitting in as a guest judge this month, couldn't have a more enthusiastic Steemian on the Hobby Hub team! @karemckersie is the founder of the very popular #popcontest
HobbyHub will always have a guest judge to collaborate with and we will finalise our decisions together.
The winning entry will be announced on the day following the closing date and the winner will receive his or her pay-out at the same time. 
An entrant's post votes and post pay-out will not influence our decision; effort and original content will.
THERE'S MORE!
Educate others on how your hobby works, what it entails, costs etc. and you could qualify for a resteem by the very popular @steemiteducation channel! Simply use steemiteducation as one of your tags. Find out more about steemiteducation HERE.
We are READY for your entries...and GO!

Team South Africa banner designed by @bearone
(bringing you original content)
** Any donations towards the Hobby Hub Challenge would be appreciated - thank you **