Contest Alert | Tell us about your favorite Captain!! | 15 STEEM Prize pool
A good captain is the spinal of a good team. Cricket has seen many great captains of different caliber over the years and still are happen to be some of the stallwards of the game. For instance Imran Khan led Pakistan with some extraordinary planning and Ranatunga had brave and arrogant decisions. Ricky Ponting had the most feared cricket team of modern era and did wonders in the field and a calm head of MSD to brought the golden era of cricket to his country.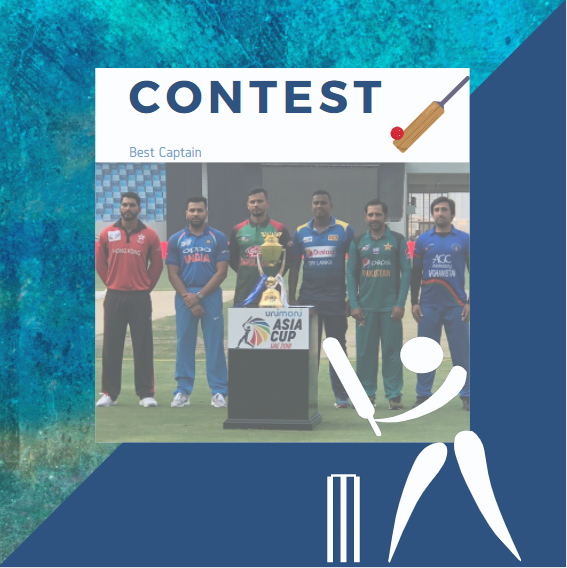 commons.wikimedia.org
all captains are not the same, it's their ability to bring the maximum out of each players to get themself a victory. Most of us have favorite captains since our childhood, whether they are from our own country or other. So it's time to talk about them...
🎁🏏🏏 Contest Alert 🏏🏏🎁
WHAT YOU HAVE TO DO?
So, tell us about your favorite captain in international cricket. He can be a permanent captain in a franchised team but has to captain the side at least in one international match. You may include his personal details, statistics and records, the reasons why you like him... etc. Try to write as creative as possible.
RULES
You can write about only one player. Add relevant references used.

All entries must be your original (Proper citation must be used).

Your post should have at least 200 words.

The post should be written in English language.

Entry must be posted in the World of Cricket community.

Add #worldofcricket and your country as one of the 5 hashtags.

Resteem this post (mandatory).

Make sure you put the link in the comment section of your own post.

Share your post on Facebook/ Twitter with the hashtags #steem, #promosteem and #worldofcricket (not mandatory).
Last day of submission is 27th of May
| Rank | Reward |
| --- | --- |
| 1 st | 5 steem |
| 2 nd | 4 steem |
| 3 rd | 3 steem |
| 4 th | 2 steem |
| 5 th | 1 steem |
Winners will be announced by May 29th.
Let the writings start!
Thank you!