Contest Winners: Why You Love Steemit
Hello Steemians,


It is a great pleasure to come your way once again this week with our winners for the just ended Steem Ghana Weekly Contest: " Tell Us Why You Love Steemit". We had a good number of entries, 21 entries to be exact.
Some wrote about what steemit means to them whereas others focused on the impact it has had in their lives. Others focused on what steemit is in general whereas another section looked at how others have benefited from the blockchain through them. In all it was a great reading from every single participant and i am privileged to have had that opportunity.
Each post was visited by the moderators and assessed based on post quality, content, citations and references and the following of the rules as stipulated in the guide post. The #ghcontest tag was used to ensure no post was left unattended
A consensus was finally reached on who our winners would be and I must say that i loved the participation we had for this contest i hope we keep it up for the next one.
List of Entries
---
And so on that note i present to you our winners for our week two contest.
---
#1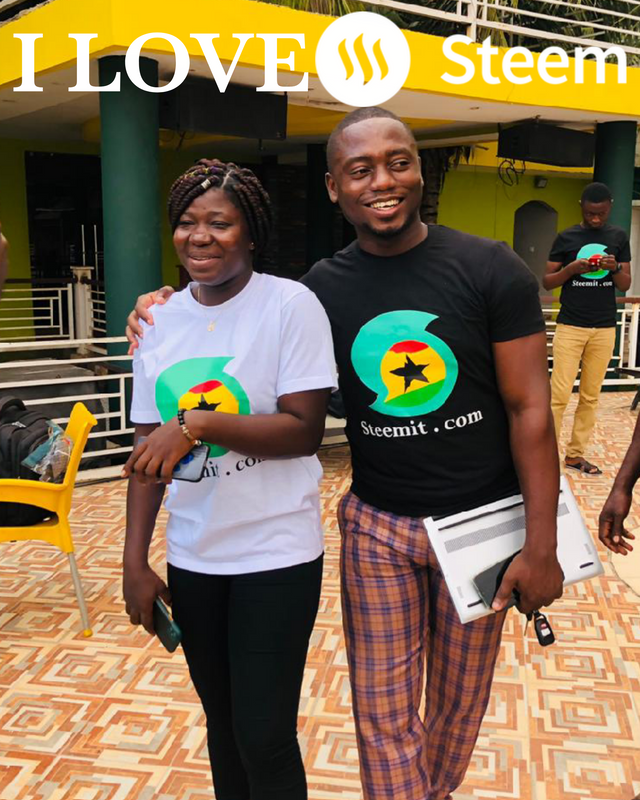 @oppongk, Steem Ghana Contest Week Two: Why I Love Steemit
---
#2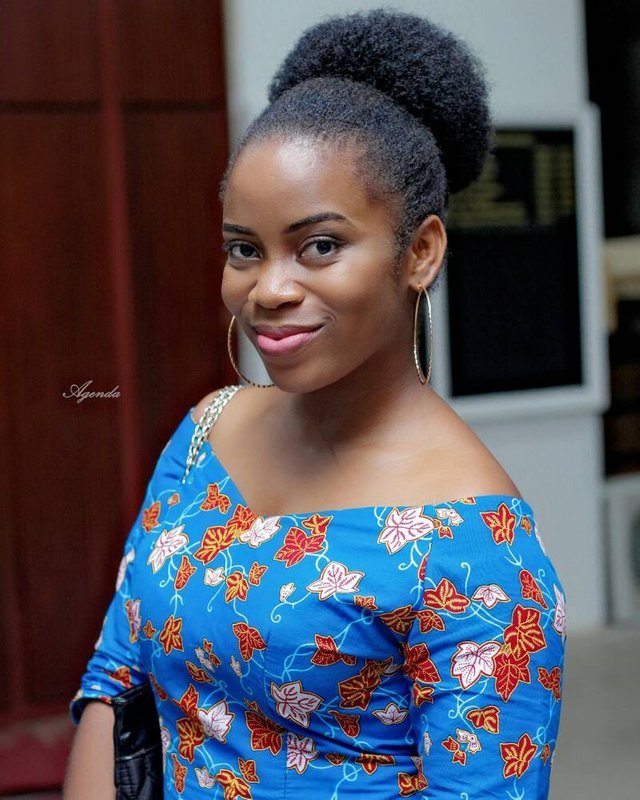 @elyon, Contest: Why I love Steemit
---
#3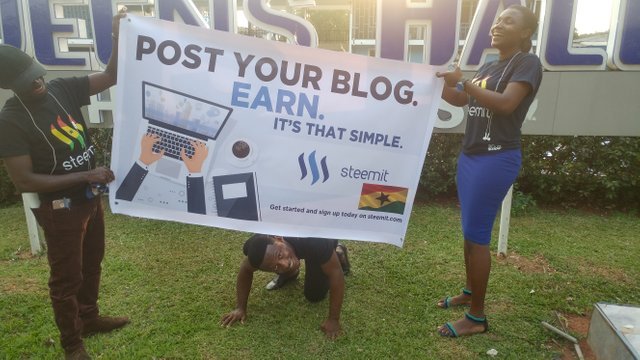 @aquatp2, My love for steemit; a sustainable impact on the society.
---
#4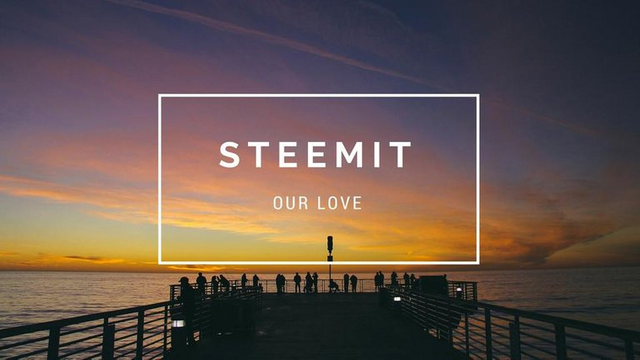 @blessingkasabe,Steem Ghana Contest Week Two: Why I like steemit
---
#5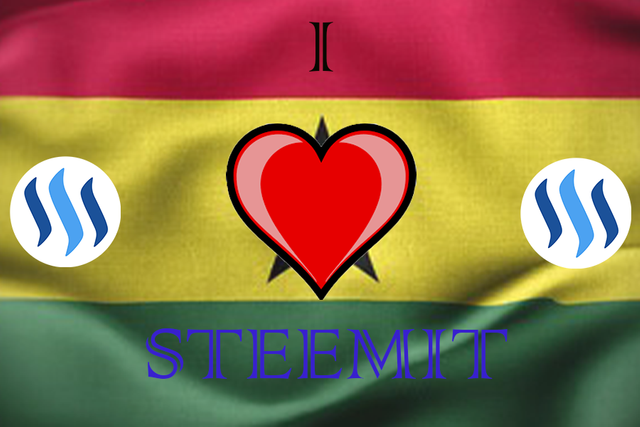 @cherub27, Steem Ghana Contest Week Two : Why I Love Steemit
---
---
To show our appreciation for their hardwork and the love shared with the Ghanaian community all other entries would receive variable amount of steem each.
---
Rewards Sent
---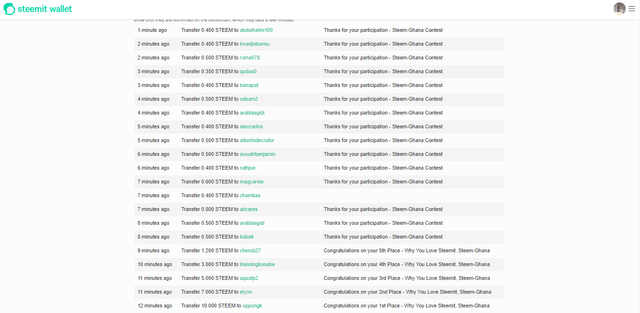 ---
Many thanks to @steemcurator01 and @steemcurator02 for the love they continue to show us. Thanks for your time and we look forward to your input in our week three contest coming up shortly
---
@pennsif
@stephenkendal
All country Reps