Weekly contest. Talking about Steemit. / Concurso Semanal. Hablando de Steemit
Greetings Steeminias Friends
This week we present a new contest scheme, a new operation by virtue of generating more publicity for our Steemit platform and directly supporting our friend @stephenkendal with this important work.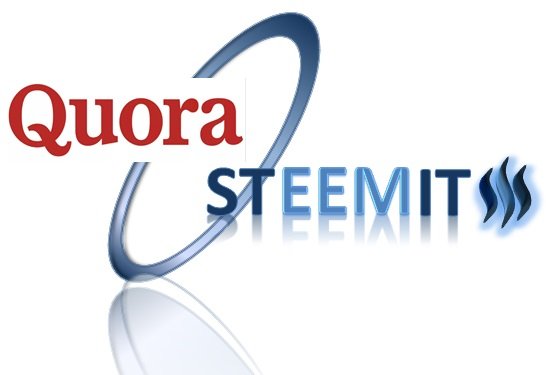 OWN IMAGE
This week's contest is related to the QUORA question and answer platform, in which we will make known what is happening in our Steemit platform, and where you will only have to enter the link we leave below, and leave your answer to the next question.
¿Do you describe some of the activities that take place at Steemit?.
If you don't have a Quora user, you can log in and register, it's very easy to do.
Register
There are 30 Steem in the prize bag, which will be distributed as follows:
1st Place: 15 Steem
2nd Place: 8 Steem
3rd Place : 5 Steem
4th Place: 2 Steem
The rules of the competition are as follows:
Answering the question on the Quora platform
Make a publication by placing your answer to the question in Quora
Place the link of your Quora answer in your publication.
Use the World fo Xpilar and #Promo-Steem tags
The answer must contain at least 150 words
Leave the link(s) to the mentioned activities at the end of the answer on the Quora platform.
Only one participation per user is accepted.
The contest will last 7 days from its publication.

Saludos Amigos Steeminias
Esta semana presentamos un nuevo esquema de concurso, un nuevo funcionamiento en virtud de generar mayor publicidad a nuestra plataforma Steemit y apoyar directamente al amigo @stephenkendal con este importante trabajo.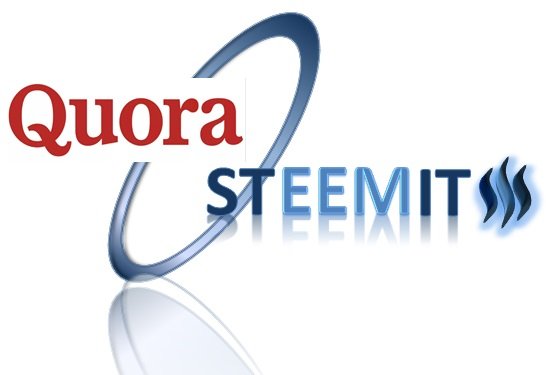 IMAGEN PROPIA
El concurso de ésta semana está relacionado con la plataforma de preguntas y respuestas QUORA, en la cual daremos a conocer lo que está sucediendo en nuestra plataforma Steemit, y en donde solo tendrás que entrar al enlace que dejamos a continuación, y dejar su respuesta a la siguiente pregunta.
¿Describe algunas de las actividades que se llevan a cabo en Steemit?..
Si no posees usuario Quora, puedes entrar y registrarte, es muy fácil de hacer.
Registrese
Hay 30 Steem en la bolsa de premios, la cual se distribuirán de la siguiente manera:
1er Lugar: 15 Steem
2do Lugar: 8 Steem
3er Lugar : 5 Steem
4to Lugar: 2 Steem
Las reglas del concurso, son las siguientes:
Responder la pregunta en la plataforma Quora
Realizar una publicación colocando su respuesta a la pregunta en Quora
Colocar el link de tu respuesta Quora en tu publicación.
Usar las etiquetas World fo Xpilar y #Promo-Steem
La respuesta debe contener al menos 150 palabras
Dejar el o los link de las actividades mencionadas, al final de la respuesta en la plataforma Quora.
Solo se acepta una participación por usuario.
El concurso durará 7 días a partir de su publicación.

Support and be part of the Knitrias Project, there is still a chance to be a member, visit Here
I invite you to visit the World Of Xpilar, and join the contests promoted in the community, here your link