Let's Make a Collage #30 - A Contest for All Creatives on Steem - Community Announcement!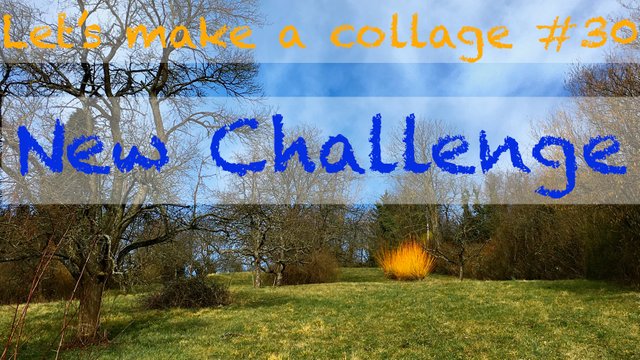 Hello Steemians!
After a rather long break I welcome everyone back to the continuation of Let's Make a Collage! I hope you missed this fun contest as much as I did.
With the long awaited communities being shipped to Steemland I was curious to try it out and thus created one for Let's Make a Collage. So here it is, join the LMAC community for play, fun, excitement and much more :)
I haven't yet considered in much detail how to run this community and so I'd welcome your ideas and feedback. Let me know how to make this community a place that you would enjoy contributing your time and creativity to!
And now, without further ado, let's start Round #30 of Let's Make a Collage! 🎨 🖌
If you decide to join the fun - and I very much hope you do - note that submissions to the contest need to be posted or cross-posted to this community to be considered as valid entries.
For this week's challenge I have chosen a photo which I took some time ago ago during a walk near Stuttgart in South Germany. What had strucked me and prompted me to capture this scene was the intense yellow glow of a single standing willow. Or was it a willow at all?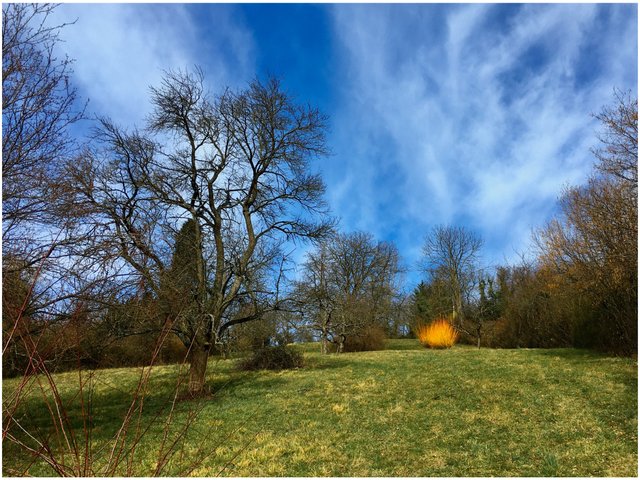 What do you see in this photo that is not yet there? Let your creativity run wild and reveal the true story of this scenery. Your imagination is the only limit!
For those new to this contest, please have a look at the rules below!
❗️ Be aware that entries will not be shortlisted if it remains doubtful as to whether the elements used are free of any copyright protection (see rules below). Therefore, please specify in your accompanying post the source of any used element so that one can quickly verify whether it either derives from public domain or is owned/created by yourself and submitted without any copyright claims.
Prizes
🥇 First place: 25 STEEM Power
🥈 Second place: 15 STEEM Power
🥉 Third place: 10 STEEM Power
➡️ Entry deadline is March 2, midnight UTC!
Rules
The above photography needs to be the starting point for any further modification. I provide it for free use without any copyright protection.
📌 Entries need to be posted to the LMAC community and should contain a reference to this post.
📌 Submissions further need to be linked as a comment to this post.
Any graphical element that is added to the photography either needs to be your own original work (e.g. own artwork or photography) OR needs to derive from the public domain (having no copyright protection).
❗️❗️ Do not forget to indicate the source of all materials used in your accompanying post. Otherwise your entry CANNOT be shortlisted.
All sort of editing, modification and/or manipulation is allowed as long as no copyright is affected.
By submitting your contribution you agree that your artwork remains public domain and that it can be copied, modified and distributed, even for commercial purposes, without requiring further permission.
I'm looking forward to your contributions!
Shaka
---
Photo recorded by myself with an iPhone 6S.