Contest - "Object of the Week" #25- Belt - «Объект недели» #25- Ремень.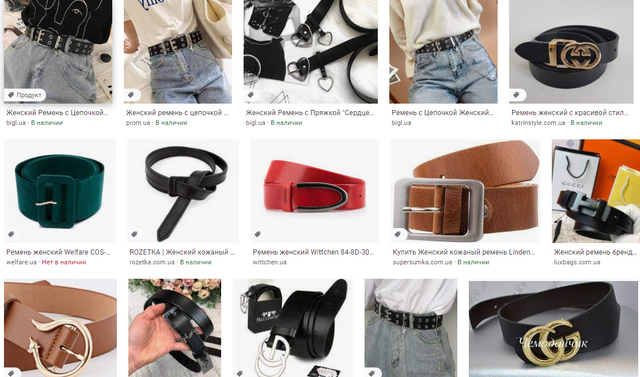 Contest - "Object of the Week".
Hello everyone, friends!
Today was the last day of the accepted entries. The results will be on Friday. And I want to continue the Object of the Week competition.
Continue!
---
I want to decorate the news feed with various design elements that we have ever seen or met so far, and we cannot pass by such a masterpiece, or we buy ourselves as a gift. Be sure to click either a mobile phone or a memory camera. We bring it home and say - that's what I saw!
The point of the competition is that I offer an object, and you photo-engrave or take photos from the archive and show them to us.
So, today the object is the Belt.))
---
An interesting object?)) Let's tell you where you got it, saw it, wanted it. Share this photo. Why do you like this object so much? Or it is someone's gift that is dear to you. Or they gave you a gift in honor of some holiday. Or we already have it.
Contest rules:
The post must be written in the Steem-BRU (BY-RU-UA) community (one post per week).

At least 150 words.

Share this (my) post on your blog, link to this post in your post, indicate the initiator of the @strecoza contest.

Be sure to place a link to your message under this post.

And use the #objectsteem tag.

Dates from 02/09/2022 to 02/15/2022 inclusive.
Prize money:
1 place - 7 STEEM
2 place - 5 STEEM
3 place - 3 STEEM
Author's sympathy for 1 STEEM.
I look forward to your participation!
================================================
Конкурс - «Объект недели».
Всем привет, друзья!
Сегодня был последний день приёма конкурсных работ. Результаты будут в пятницу. И я хочу продолжит конкурс «Объект недели».
Продолжаем!
---
Хочется разукрасить ленту новостей разными дизайнерскими штучками, которые нам когда-нибудь попадались на глаза или до сих пор попадаются, и не можем пройти мимо такого шедевра, или покупаем себе в подарок. Обязательно клацаем или мобилкой или фотоаппаратом на память. Приносим домой и говорим - вот какая штучка (или вещица) мне попалась!
Смысл конкурса состоит в том, что я предлагаю предмет, а вы фотогравируете, или достаёте из архивов фото и показываете нам.
Итак, сегодня объект – Ремень. ))
---
Интересный объект?)) Рассказываем, где вы это взяли, увидели, хотели. Рассказать об этом фото. Почему этот объект так вам нравится. Или же это чей-то подарок, который вам дорог. Или вам подарили в честь какого-нибудь праздника. Или он у нас уже есть.
Правила конкурса:
Пост должен быть написан в сообществе Steem-BRU (BY-RU-UA) (один пост в неделю).

Не менее 150 слов.

Поделитесь этим (моим) постом вашем блоге, поставьте ссылку на этот пост в вашем посте, укажите инициатора конкурса @strecoza .

Обязательно разместите ссылку на ваше сообщение под этим постом.

И используем тег #objectsteem

Дата проведения с 09.02.2022 по 15.02.2022 включительно.
Призовые:
1 место - 7 STEEM
2 место - 5 STEEM
3 место - 3 STEEM
Авторские симпатии по 1 STEEM.
Жду вашего участия!