Nasarawa City Roadshow Day 5: 10% payout to @steemalive by @patience90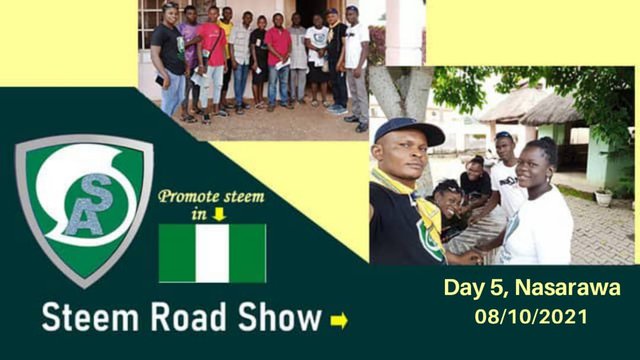 Introduction
Hello everyone, welcome to my blog today.
I must confess that I love Roadshows because it helps in building my relationship with people and also interact more with them by convincing them to join this great platform.

Morning/Afternoon
Whenever you see me with this bag with my bottle water and the promotional roll-up banner, just know that @patience90 is out and ready for steemit business.
My city Roadshow Day 5 was in College of Education Akwanga and commenced by 10:am though I got a little bit late because of my ride and I eventually met @desiredlady and @jwinny already doing the show and we quickly hanged our banner for more show.
Thanks to @jwinny our photographer
We continued our promotion because we felt there was no time to waste.
So the students seated were our first audience and also we stopped a group that was passing by.
The students were very much interested but some of them didn't have data so I encouraged them to wait a little bit for @charis20 because her data is shareable while I don't know why I can't share mine probably because my settings are tempered with.
While we were on it, @pato84 finally joined us and after a little while, our able coordinator @charis20 also joined.
@graciousgrace briefly came around before leaving because she was having lectures that took almost all her time today.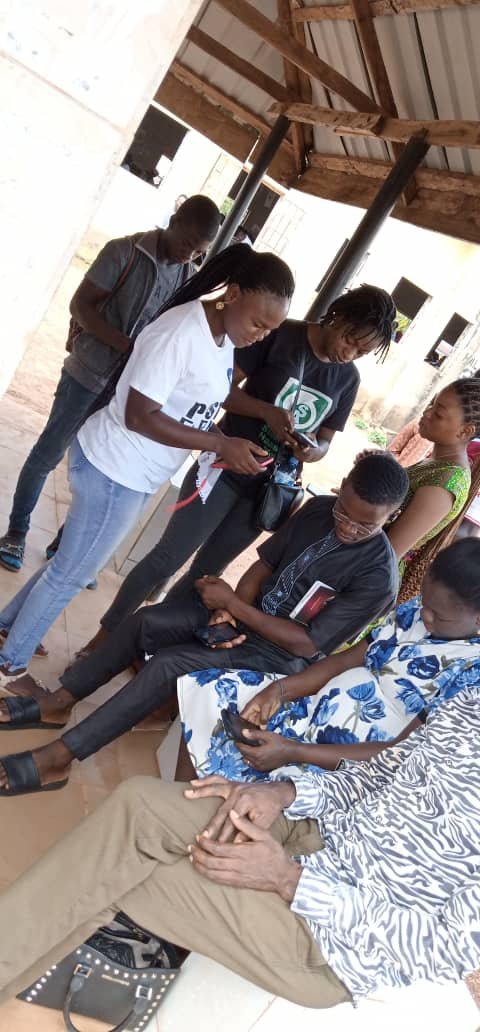 As a team, we put our heads together and we were able to sign up 8 newbies

Refreshments
Our refreshments today was coconut, date, biscuits, mirinda, water and cooked groundnuts.
Sorry I forget to get the pictures because everyone was busy and eating at the same time and didn't remember to snap.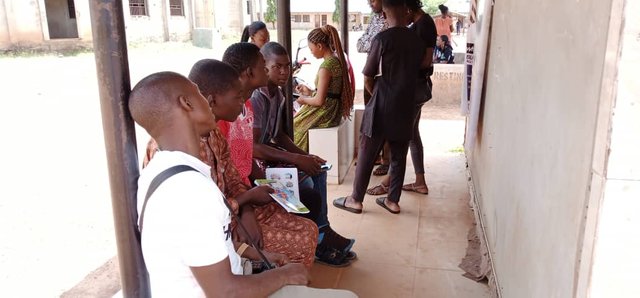 Evening
By evening, I went to relock my dreads and my hairstylist was eager to know about the polo I was wearing and I never hesitate to share the good news but presently, her Smart phone is faulty and promised to fix it soon.

Conclusion
Those of us the roadshow were:
@charis20
@pato84
@desiredlady
@jwinny
@graciousgrace
@patience90
My day was stressful yet fulfilled because I was able to promote steemit in my city.
Cc: @steemalive
@focusnow
Best regards
@patience90