#burnsteem25 | Memories Contest, Let's share your Beautiful Memories - Season 2
The journey of life does not always run as expected, sometimes joy and sorrow continue to accompany every day, there is happiness that can always be remembered and become history in this journey of life.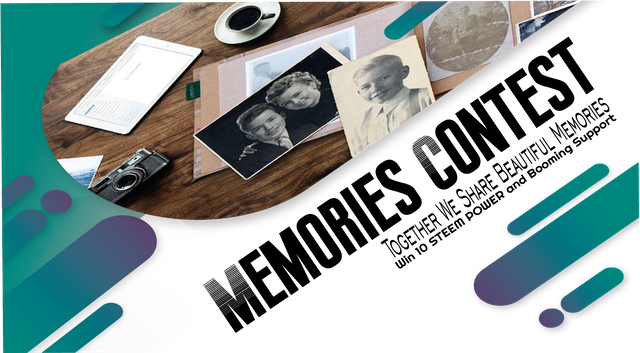 Desain Cover with Adobe Illustrator and using non-copyright free images!
As a contest organizer, I invite all steemians to share your most memorable stories/ memories during your life. Do you want to be a part of the contestants? come on...! see the terms
You can take any topic you want, but remember the focus is on the most precious memories in your life. There are several points you need to make in this contest:
Why do you immortalize it as the most beautiful memory?
When did it happen?
What motivation do you take from those memories
Write a post with no less than 300 words
Posts must be posted in the STEEM FOR BETTERLIFE community
Post must be Steemexclusive
All relevant languages are allowed
Use your own images, Avoid non-copyright free images!
Use google map/ what3words on your post image
Use Post Title "Memories Contest (Add the Memories you want)"
You must use the #travel #creativewriting, #yourcountry tag, among your first 5 tags
Participants may not use any auto-vote services
Participants must meet the requirements of #club5050 #club75 or #club100
Paste your post link in this post to make searching easier
Invite 3 other users
The participation time is between August 27th, 2022, 00:00 UTC to August 30th, 2022, 23:59 UTC.
Scoring System or Verification Format
| Verification Date | Month Date, Year |
| --- | --- |
| O'clock | 00.00 PM/ AM |
| Get Upvote | 0 |
| Valid Comments from Other Users | 0 |
| Description | Information | Score |
| --- | --- | --- |
| Plagiarism Free | ✅ or ❌ | 1/1 |
| #steemexlusive | ✅ or ❌ | 1/1 |
| Bot Free | ✅ or ❌ | 1/1 |
| Verified User | ✅ or ❌ | 1/1 |
| Markdown Style | | 2/2 |
| Quality Content | | 4/4 |
| Total Score | | 10/10 |
| Club Status Verification Period | Month Date to Month Date, Year |
| --- | --- |
| Transfer to Vesting | xxx.xxx STEEM |
| Cash Out | xxx.xxx STEEM |
| Result | clubxxx |
| Voting CSI | 00.00 ( 0.00 % self, 00 upvotes, 00 accounts, last 7d ) |
Determination of Club Status refers to the https://steemworld.org/transfer-search Web-based Application
---
The best 3 contestants will get 3 steem each and boom upvote support
---
August 27, 2022
Posted by
@irawandedy