Something Epic is coming to SPinvest but i cant tell you
Hello and welcome to this SPinvest post
SPinvest is a tokenized investment fund/club for all users of the STEEM blockchain. Everyone is welcome! The concept of SPinvest is to get rich slowly by using time tested methods of earning, saving and compounding long term. This lets SPinvest offer an ROI of 20% per year on SPI tokens. We encourage long term investing on and off the STEEM blockchain. We hope someday everyone will HODL some SPI tokens that can be bought directly from @spinvest are through the steem-engine are dex.steemleo exchanges. Full details about SPinvest can be found here
.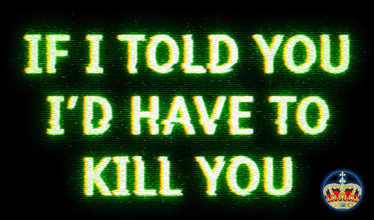 ---
Hello everyone, today i will be mostly talking about things im not supposed to talk about. What could that be? im sure your thinking. It's a good thing, that's for sure. I'll tell you this, taskmaster4450 presented an idea to me, the concept of his idea is genius, it just needs a few tweets. It's one of those 1 in a million ideas that i wish I'd thought of and im sure this will put SPinvest on the map and create a buzz. We have only started to plan but when we have a solid plan in place, we'll release full details. Well, let me give you guys 3 clues to tease and see if anyone can work it out.
1/ @taskmaster4450 and @silverstackeruk have teamed up to do this
2/ Python developer required
3/ Airdrops for SPI token holders
I think those 3 clues put together should be enough to wet your whistle for now and get your interested.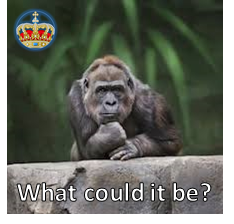 ?
.
.
---
FOR YOUR INFORMATION
@spinvest and all its sub-accounts will no longer be posting/commenting directly from steemit.com and will be avoiding the website from now on.
SPinvest will upload posts using steempeak.com as they offer the option the post within the SPinvest community page.
If more than 1 post is uploaded in 1 day, the 2nd, 3rd, ect post will be uploaded to steemeleo.com
Important Information at the bottom of each post will be edited to direct people to steemleo.com pages. These will be updated the next few days
Steemit.com is dead to SPinvest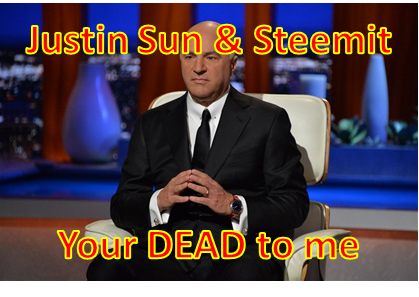 ---

Buy SPI tokens directly from @spinvest. Each token is currently priced at 1.00 STEEM and you can send any amount directly to @spinvest and i will issue you SPI tokens to 2 decimal places for the value of STEEM to send. All tokens bought directly will be sent to investors SE wallets within 24 hours but most likely much sooner.


---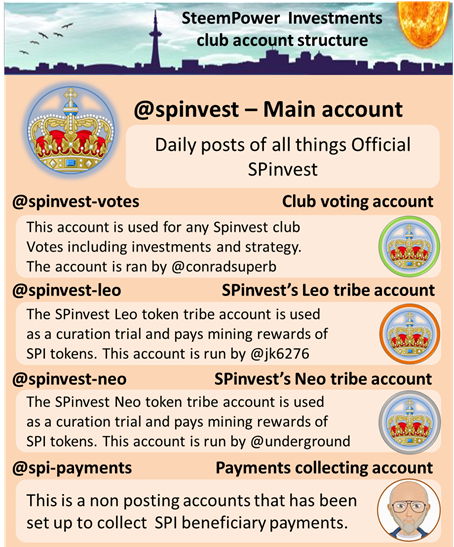 Important Information
| Information | URL Link |
| --- | --- |
| SteemPower Investments Introduction Post | Click HERE |
| SteemPower Investments Club Partnership Agreement | Click HERE |
| How to become a club member | Click HERE |
| How to convert SE tokens into SPI tokens | Click HERE |
| Join the SPI club Discord server | Click HERE |
| Join the SPI curation trail | Click HERE |
| What's best for the SPI Club? Centralized vs Decentralized | Click HERE |
| SPI tokens 95% buyback guarantee | Click HERE |
| SPI Club monthly Fiat to SPI token group buy | Click HERE |
| | |
| | |
All questions are welcome, please ask in the comments below


CLICK here for full details about SPI beneficiaries
Show support to SteemPower Investments through it's Patreon Page
Click here to join the SPinvest community over at beta.steemit.com (Steemit Communities)
.