SteemPower Investments - SPI Token offers a 95% buy back - Load the boat and HODL!

Hello everyone, i hope you are all having a wonderful day, let me make it better for you. Today i will be mostly talking about the SPI buy back offer.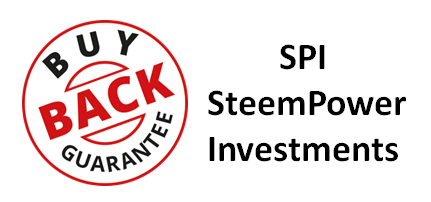 Steem powered investments @spinvest has been set up to offer an investment fund based on funding from STEEM POWER. Investments are funded through extracting value out of STEEM POWER and taking advantage of STEEM's high inflation rate. The aim is not to get rich quick; the aim is to build a safe portfolio of investments that will stand the test of time while insuring all investors starting capital is not at risk. Full details can be found here
Why do i offer a 95% buy back?
I have complete confidence in the plan that i have set for SteemPower Investments. So much so that i can offer a buy back deal. I am here for a long time not a good time so paying back 95% and earning an instant 5% on those tokens is not really a problem. I dont want anyone to be returning their SPI tokens, i want ya'll to buy more, spread the word and let people on STEEMIT know about SteemPower Investments and it's 5% max risk!!
What does this mean for you?
Just think about this for a few seconds.......................If you bought 500 SPI tokens today for 500 STEEM, your maximum risk is 25 STEEM. There is no trickery here and it is exactly how it is wrote, no hidden rules, just straight. If you bought 500 SPI tokens, your maximum risk is 25 STEEM and it's only a loss if you decided to sell them back to me. 95% buy back until 1 million tokens are issued meaning if SPI's are worth 2 STEEM each in 1-2 years time, @spinvest will buy them from you for 1.80 STEEM.
Now your trying to figure out how it's a scam and it's not. Drop me a comment if you have questions.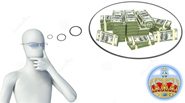 It means load the boat with SPI tokens and HODL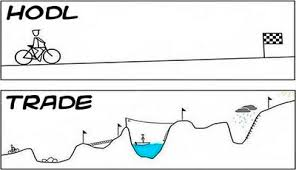 How is @spinvest affected when it buys back tokens?
Depending on how many tokens it was, i might take a few days to process but most buy back deals could be completed within 24 hours. The tokens would return to the spinvest wallet ready to be resold at 1 STEEM again. It's not a bad thing at all offering the buy back as remaining issued tokens would be worth more. I personally own around 3500 SPI's (all paid for btw), if i sold all my tokens in one go, @spinvest would instantly profit 175 STEEM plus my share of all off platform investments making all remaining issued tokens worth more. The short answer could be everyone else that owns SPI tokens gets a small richier and the returned tokens are resold.
How long does it take to make 5%
Just a random thought if mine. Its pretty simple to work out and screen shot so why not share. It can be done on @dlease request a lease part.. Based on 500 SPI's being sold and using 500SP, it would take around 90 days.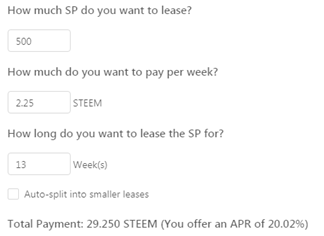 The 29.25 STEEM payment is not what the delegator receives, dlease needs to take their cut to pay for their services.
How to buy SPI tokens?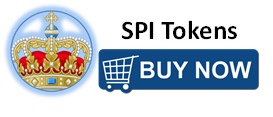 You can send any amount of STEEM you like to @spinvest and you will receive the same amount in SPI shares up to 2 decimals. All SPI tokens (shares) will be transferred to investor's steem-engine accounts within 24 hours of sale completion .

Convert other steem-engine tokens to SPI tokens
Most of us by now earn a few different tokens through other steem front ends are have been airdropped tokens during launch ect. I have wrote a step by step post that shows anyone how to convert other steem-engine tokens into SPI tokens. You can learn how by clicking here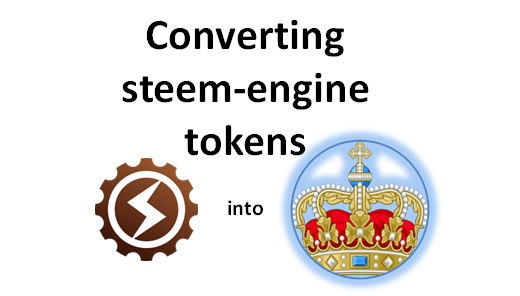 Resteeming is a wonderful way to spread the word and get as many eyes as possible on this. Let's get a buzz going
I go by silverstackeruk#3236 if you would like to DM me
And the cherry on the cake


What do you have to lose? What token has a operator with so much faith they offer a 95% buy back