Step by step - How to convert any steem-engine token into a SPI token

SteemPower Investment is starting to pick up and it was suggested to me by an investor to write a post about how to convert any steem-engine token into a SPI token. This is a great idea and todays post is a step by step for those that have received are bought other tokens and think that money would be better invested with @spinvest SPI tokens. So without wasting much of your time lets get started.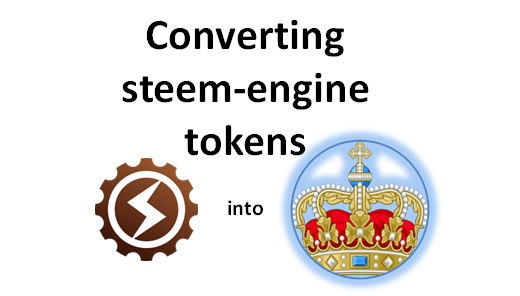 CLICK HERE FOR FULL PROJECT DETAILS
Step 1
Have a steem-engine account. Every single member of steemit will have a steem-engine account. If you have been air-dropped are sent tokens they are there waiting for you. To sign in, use either steemconnect are steem keychain and sign in with your steemit username and posting private key. If you already have an account which im sure most will by now, no action required.


Step 2
So that's say you have some other steem-engine tokens you have received in an airdrop, earned using other steemit fronts are just bought from the market and you would like to convert them into SPI tokens. Its dead easy. The first step is to pick which coin you would like to cash out out to reinvest into the better SPI token that carries actual value. I am going to use PAL as my example as i have some extra. Select go to market option


Step 3
Now you are on the exchange page for PAL token. I enter in the price i would like to sell at (0.39), the amount of PAL i would like to sell (50) and it works out how much STEEM that worth. When picking your selling price look at the Buy orders. I can see 2 people will pay 0.39 STEEM for PAL, 1 guy looking to buy 21 and the other looking to buy 100. I take this price for a quick exchange.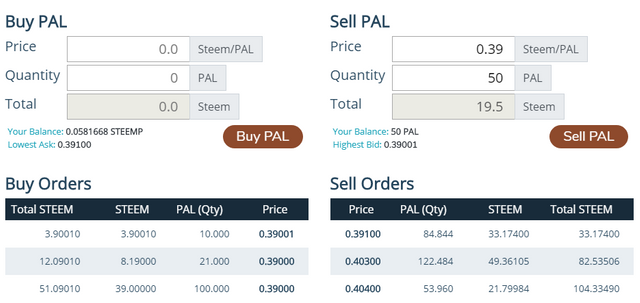 After you have ntered in your details and clicked on the Sell button, you will be prompted to verify the transaction vai steemconnect are Steem keychain wallet if you have one. The transaction will take a few seconds to process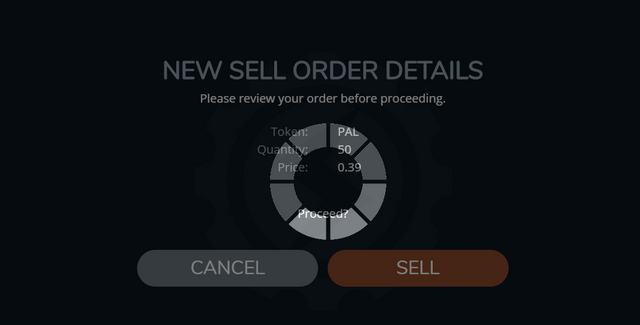 Step 4
After you trade has gone through, you can check in the wallet to make sure your transaction has gone through properly. We can see i no longer have any PAL token and there is 19.5 STEEM pegged added.


Step 5
Go to the SPI market by searching SPI. From here, you will need to enter in 1.02 is the buying price. These are priced at 1.02 STEEM until 1 million are sold. Then the free market will take over. Once 1 million sells, you will never buy a SPI token for close to 1.02 STEEM ever again. You enter in the amount you would like and click on the buy SPI button and verify the transaction


Step 6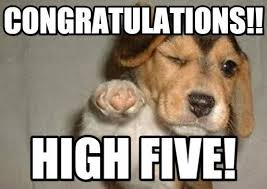 HODL and wait for your investment to mature, buy more while your waiting. Buy some every week, everyday. These will be worth much more then 1 STEEM when the roll getting rolling.
Spread the word, tell your friends, resteem this post, drop a comment, everything adds up. The more members that know about this, the quicker we sell the 1 million tokens and the quicker we all start making a boat load of cash.

Each share until 1 million are sold will cost 1 STEEM each. You can send any amount of STEEM you like to @spinvest and you will receive the same amount in SPI shares up to 2 decimals. All SPI tokens (shares) will be transferred to investor's steem-engine accounts within 24 hours of sale completion .


Eample of how to buy SPI's for your friends. We can see that steemcryptosicko has bought 35 tokens for raybrockman. How easy it that?


.