Introduction of the new Fiat to SPI token monthly group buy - Accepting Paypal

Hello everyone, today i will mostly be talking about the new monthly fiat to SPI buy i am starting. I see SteemPower Investments as a serious investment and when i make a serious investment i dont do it all at once, i save money from my paycheck every week/month. This monthly buy will provide a way to invest $10-50 a month increasing your SPI holding's greatly over time with these super low STEEM prices.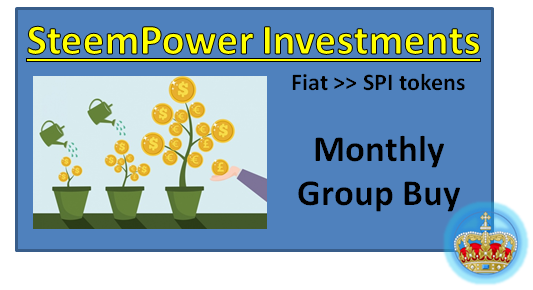 Steem powered investments @spinvest has been set up to offer an investment fund based on funding from STEEM POWER. Investments are funded through extracting value out of STEEM POWER and taking advantage of STEEM's high inflation rate. The aim is not to get rich quick; the aim is to build a safe portfolio of investments that will stand the test of time while insuring all investors starting capital is not at risk. Full details can be found here
Monthly Fiat >> SPI token community buy
I will starting from this month on the 6th of every month host a fiat to SPI token group buy open to all. I will release a buying post on the 6th of every month that gives 1 week for investors to get involved. The buying post will have a direct link to my paypal account which i think is very universal requiring only a bank/credit card to use. Monies will be be held in my paypal account until the 13th when they are withdrawn. When funds are withdrawn, i buy LTC to that amount, convert it STEEM and then finally into SPI tokens. On the 14th i will release a transaction complete post and confirm SPI token amounts that have been issued to investors.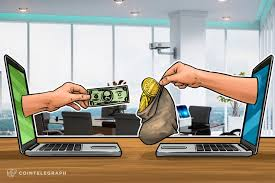 The monthly Fiat to SPI buy kills a few birds with 1 stone
Increased SPI tokens issued
It's one thing investing STEEM earned from your blogging and a different investing your local currency be it dollars, pounds, euro's are something else. Buying 100 SPI token costs 110 STEEM which is a big chuck of STEEM but in fiat money, 100 SPI tokens only costs $24.00 which is not a massive amount of money. If 15 investors for example committed to $20 each every month, that would be over 1000 new SPI 's issued every month. STEEM is really cheap right now and it's the best time to convert fiat into STEEM if your looking to make a crypto investment.
Monthly regular buys will encourage repeat ordering and can become part of someones investment routine. As time passes and regular buyers increase, more tokens will be issued. Routine saving is the key to building any source of wealth.
Community building
Group buying will any help to increase the building foundation of the community and bring more awareness to SteemPower Investments. Even in these early stages i can see who will be active members that help to push the project forward meaning it's already started.
Reduced fees
Buying as a group will help to spread all the fees involved with going from fiat to SPI token. I try to keep anything clear and be as transparent as i can, so below you can see the flow from fiat to SPI tokens.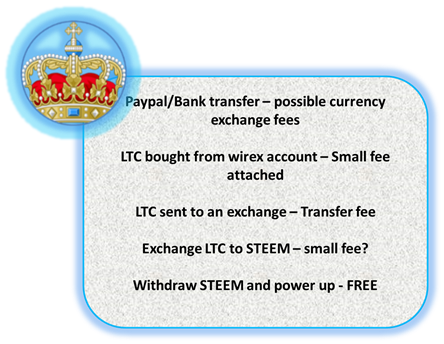 My paypal account is based in Uk pound sterling
Using Litecoin is cheaper and faster compared to bitcoin
Transfer fee
Exchange will most likely be binance
We've got STEEM so no more fees
The first Fiat to SPI token buying post will on released on the 6th August
If you are interested in saving regularly are starting to save regularly, this could be a great way to do and invest into the STEEM blockchain while stimulating the STEEM ecosystem. Any STEEM bought from these buys is powered up and locked into the STEEM ecosystem, effectively putting it out of use, out of circulation. SteemPower Investments is set up to never power down (never say never) so all STEEM received from tokens sales is as good as burned for at least 3-5 years.


Round up
New monthly fiat to SPI token being hosted by @spinvest
Buying post released on the 6th of each month
Payments collected for 1 week using paypal (confirmation can be done in commnetns are discord)
Fiat to SPI token exchange takes place on the 13th of each month
Post released to show screenshots and confirm tokens issued on the 14th of each month
Wait for next month :)


How to buy SPI tokens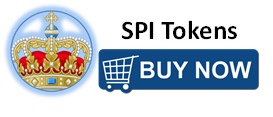 Below are the new steemconnect hotlinks that allow investor's to buy directly from @spinvest. Each token is priced at 1.10 STEEM each and beside each link is the true STEEM cost to reduce confusion. You can also send any amount directly to @spinvest and i will issue you SPI tokens to 2 decimal places for the value of STEEM to send. All tokens bought directly will be sent to investors SE wallets within 24 hours but most likely much sooner.

Convert other steem-engine tokens to SPI tokens
Most of us by now earn a few different tokens through other steem front ends are have been airdropped tokens during launch ect. I have wrote a step by step post that shows anyone how to convert other steem-engine tokens into SPI tokens. You can learn how by clicking here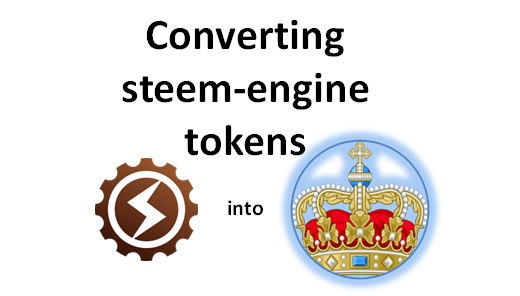 Get in contact
I go by silverstackeruk#3236 if you would like to DM me
And the cherry on the cake


What do you have to lose? What token has a operator with so much faith they offer a 92% buy back
Resteeming is a wonderful way to spread the word and get as many eyes as possible on this. Let's get a buzz going