Contest Announcement!!! Come and Promote Your Geographical Plant 30 Steem Prize | Anuncio de concurso !!! Ven y Promociona el Premio Steem Planta Geográfica 30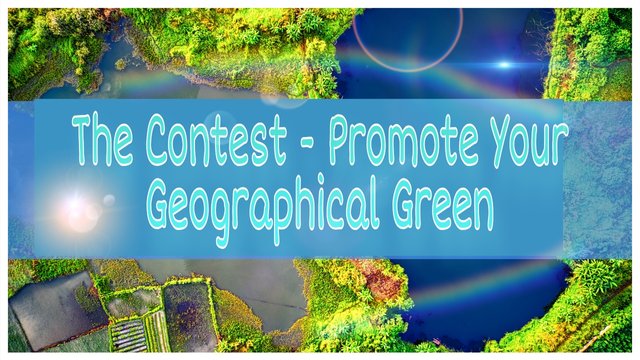 Hello Steemians of this wonderful community. Welcome to another contest around this community. Contest has been a way for all community members to keep writing and engaging on the platform. I must appreciate participants that participated in the last contest. Below is another contest, check it out and participate 😊
---
The Contest - Promote Your Geographical Green
---
The contest is all about Promoting your Geographical Green. When I say Green, I am talking about your Geographical Plants. Just share with us that best plant you know in your Area. It could be trees, herbs, bushes, grasses, vines, ferns, mosses, and green algae, just share with us! Below are some points you may want to cover.
How Important is Your Geographical Plant to your Area
What's The Environmental and Economic Factor of Your Geographical Plant
Sure! It must have a Lifespan What's The Lifespan Of Your Geographical Plant.
---
The Rules
---
This contest is open to every steemian and can be written in any language.

Be creative and share quality contents about this topic. Write in details not less than 300 words. Plagiarism is Highly Prohibited! If caught will be ban from the contest.

You can share Photos of Your Geographical plants for more points but yoir photos should not be more than 5.

Don't forget to share your content on Twitter and Drop contest link and proof of share on the comment section of this post.

Make sure to use this tag #geographical-plant, #steem-geography and please mention @bright-obias, @belenguerra an @badsha1 so we can easily find your content 😊.

Post must be within Steem Geography Community, post outside this community will not be counted.
Prize Pool
1st prize = 10 Steem
2nd prize = 8 Steem
3rd prize = 6 Steem
4th prize = 4 Steem
5th prize = 2 Steem
This Contest Begins Today being Feb 18th and will be Running till 25th Feb 12:00am CAT.
Spanish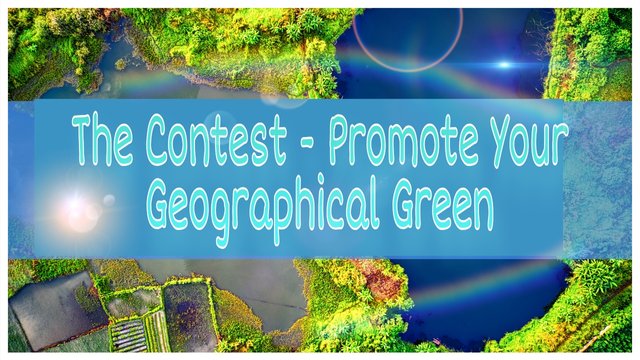 Hola Steemians de esta maravillosa comunidad. Bienvenido a otro concurso en esta comunidad. El concurso ha sido una forma para que todos los miembros de la comunidad sigan escribiendo y participando en la plataforma. Debo agradecer a los participantes que participaron en el último concurso. A continuación se muestra otro concurso, compruébalo y participa 😊
---
El concurso: Promociona tu entorno geográfico
---
El concurso tiene que ver con la promoción de su verde geográfico. Cuando digo verde, me refiero a sus plantas geográficas. Simplemente comparta con nosotros la mejor planta que conozca en su área. Pueden ser árboles, hierbas, arbustos, pastos, enredaderas, helechos, musgos y algas verdes, ¡solo compártelo con nosotros! A continuación se muestran algunos puntos que quizás desee cubrir.
Qué importancia tiene su planta geográfica para su área
¿Cuál es el factor ambiental y económico de su planta geográfica?
Cuál es la vida útil de su planta geográfica.
---
Las reglas
---
Este concurso está abierto a todos los steemian y se puede escribir en cualquier idioma.

Sea creativo y comparta contenidos de calidad sobre este tema. Escriba en detalles no menos de 300 palabras. ¡El plagio está altamente prohibido! Si lo atrapan será expulsado del concurso.

Puede compartir fotos de sus plantas geográficas para obtener más puntos, pero las fotos no deben tener más de 5.

No olvides compartir tu contenido en Twitter y soltar el enlace del concurso y la prueba de compartir en la sección de comentarios de esta publicación.

Asegúrese de usar esta etiqueta # geo-plant, # steem-geography y mencione @bright-obias, @belenguerra y @badsha1 para que podamos encontrar fácilmente su contenido 😊

La publicación debe estar dentro de Steem Geography Community, la publicación fuera de esta comunidad no se contará.
Bolsa de premios
1er premio = 10 Steem
2do premio = 8 Steem
3er premio = 6 Steem
4to premio = 4 Steem
5to premio = 2 Steem
Este concurso comienza hoy, 18 de febrero y se llevará a cabo hasta el 25 de febrero a las 12:00 a. M. CAT.
---
Cc:
@steemcurator01
@stephenkendal
@belenguerra
@badsha1
Kind Regards