We Are Young, a Freewrite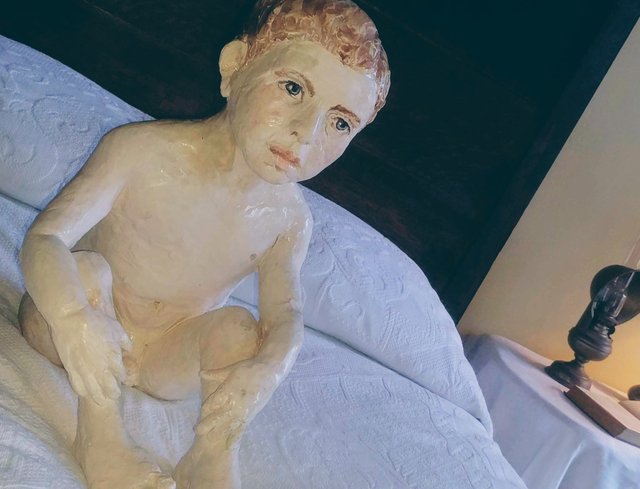 His turn was coming up fast, and he had no idea what he was going to do.
The students in the art class, the old mans's first college class in nearly forty years, were going around the room introducing themselves. This task should have been simple for a man his age. He had certainly done it enough.
But this time it struck terror in the old man's breast.
The first girl confidently described herself, but she used a word the old man had never heard before, and then a phrase that completely baffled him.
"Perhaps she has a speech impediment" he thought.
Then the next student, a boy, used the same strange word and a similarly confounding phrase.
One after the other, the young students seemed to be speaking a new language, similar to his English, but with a few odd phrases and syllables that he just could not place. Had it really been so long since last he spoke to a young adult that the language had gone through a sea change?
The old man began to notice a pattern in the odd words. Just in time for his turn he understood well enough to fill in some blanks.
"Hi. I'm Peter, and I am a retired pharmacist now living in Cicero."
At this point the old man took a deep breath, steeled himself, and tentatively added:
"I identify as a.... cis-man? And my preferred pronoun is, uh, he? Right?"




This is my entry to @mariannewest's freewrite challenge. Please join us!
I have to admit to quite a bit of tinkering after the timer went off for this one. The whole story came out easily in five minutes, but it needed a lot of work after that to make it sensible. The story was inspired by conversations I often have with my newly graduated and ridiculously woke younger daughter, and by a true story.
All images are my own unless otherwise stated.
---

---

---