Join Week Five of the #sixweekhealth Challenge (Win 320 Steem)
Week Three Challenge of the Six Week Health Challenge #sixweekhealth
We are now well over half way through the Six Week Health Challenge. We've had some amazing entries to some really interesting challenges so far. And now it's time for Week Five! We've got sixty Steem up for grabs this week and of course, we've still got the two hundred Steem grand prize that will be awarded at the end of the full Six Week Health Challenge to those Steemians who consistently produced great entries to the challenge.
But first first things first, before you read the new challenge this week - go and check out the finalists from last week. Before entering the challenge this week, make sure you read their blog posts so you get an idea of the standard your post needs to achieve if you want to be in with a chance of winning this week.
You can no longer enter for Week One, Two, Three or Four of the Six Week Health Challenge but you can still check them out below and try them yourself! After all, getting healthy is what this challenge is all about, winning Steem is just a little extra bonus (read on to learn more about winning sixty Steem this week).
Week Five Challenge - Show us how you KEEP FIT and ACTIVE!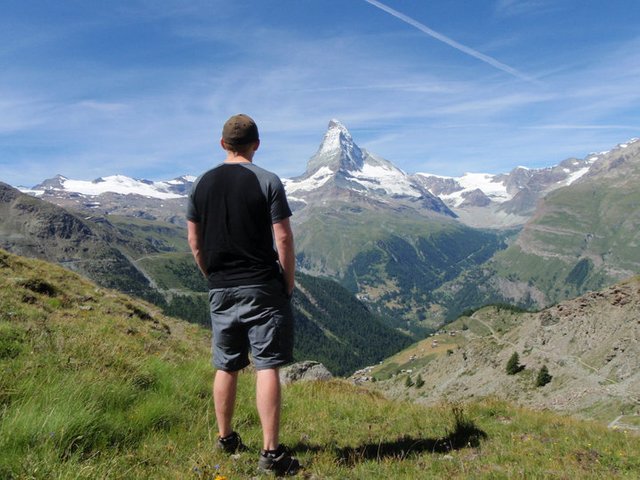 I love going on big hikes to stay fit - it took me six days to reach this spot.
Physical health is very important. Keeping active is a big part of making sure we are fit, strong and healthy. So this week, your challenge is to show us how you keep fit and active. Is it a sport? Going to the gym? Taking fitness classes? Doing yoga at home? Let us know and teach us about how you keep active. And even better, if you don't do something already, go out and try something new and tell us about your experience. Every week the top entry will win

for being the best post - voted for by you.
You post should have loads of good photos, have good levels of detail and be well formatted. Obviously this topic will include a wide range of different activities and hobbies. You may well do a few different ones or do exercise that's a little unusual - we'd love to learn about it and be inspired.
Want the best chance to win

this week?
Here is what good posts will be judged on:
1. Lots of original photos
The point of this health challenge is to get involved yourself and to inspire others to do the same. If you post a bunch of stock images then that kind of proves that you didn't physically get involved this week or else you could have taken some photos. Posts should also have a few images - one or two just won't cut it.
2. Limit the selfies
About one hundred entries in Week Two were discounted straight away because they were just selfies. Don't get me wrong - it's lovely to put a face to a name, but the challenge is about inspiring others with your activity not posting selfies. This week, when showing how you keep fit and active, we want loads of photos of the activity/equipment etc. not just selfies of you (though we'd love to see a couple of you doing your activity too!).
3. Your post should teach and inspire
Tell us why you enjoy your keep fit activity. Show us why we might want to try it out ourselves. Perhaps teach us how we can get started and what equipment we might need (if any). Most of all, make it a beautiful representation of your activity that make us want to join in too!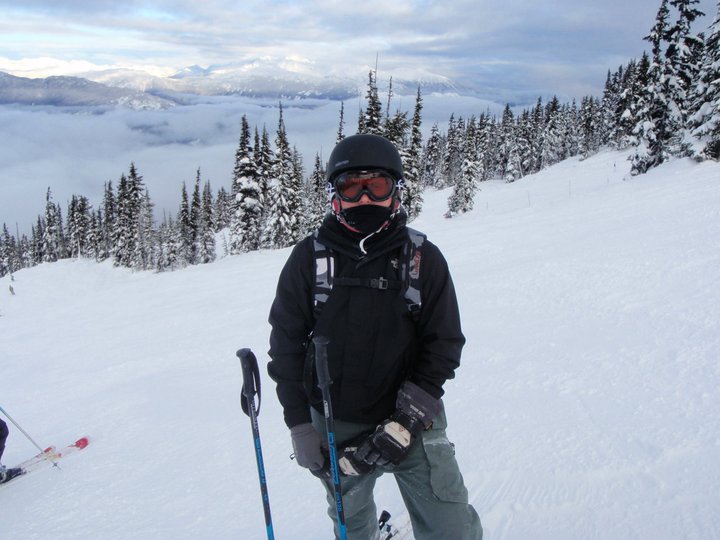 I love skiing but I don't get to go too often!
Keeping fit is important for our health because it:
Improves heart health
Promotes healthy weight
Keeps us strong
Helps maintain mobility
Slows the aging process
Improves symptoms of alzheimers
Improves symptoms of autism
Increases confidence
Reduces risk of injury
Increases happiness
And so much more!
So it's pretty important to keep active in your daily life, right? There's so many reasons to get involved and get healthier, while inspiring others to do the same. But there's also the juicy prize of

!to be won too!

~~~
Rules for Entering - READ CAREFULLY!!!
1. Create a post with the tag #sixweekhealth about how you keep fit and active.
3. Your post must include at least three photos (selfies DO NOT count towards those three photos).
4. Your entry must include Week FIVE and #sixweekhealth in the title.
5. You need to submit your post by 10.30am GMT on Friday the 9th of Marh 2018.
6. Again, make sure you tag your post #sixweekhealth to be in for a chance to win sixty Steem.
~~~
Remember, the top four posts in #sixweekhealth will be entered in to the final vote at the end of the week. The most voted for post (voted by you) will win

!
@sweetsssj has generously sponsored this challenge to help Steemians become healthier. She is putting forward half of all of the prize money with me (@healthsquared) putting forward the other half. If you haven't checked her out, get over to her blog and tell her that @healthsquared sent you! She has some of the most amazing posts on Steemit - you won't regret going to see her work.
~~~
If you're as excited to get involved as me, and want to have the chance to win a load of Steem, then type 'I'm in' in the comments below and upvote this post. Then get crafting your post (make sure you read the rules and recommendations carefully). Use the FINALISTS from last week as a guide for how good your post needs to be if you want to be in for a chance to win. I can't wait to see how all you guys stay fit and active and perhaps even learn and be inspired to try some new activities!
Let me know if you have any questions,
Yours in health,
Coach Ben #coachben #sixweekhealth