Friday, September 8th 2017





A daily update of my progress fasting on just water.
---
Well, the daily updates have gotten far behind, but I'm going to do my best over the next few days to catch you all up with how things have been going.
So let me take you back a bit to day 13 and I'll fill you in how that day went to kick this reboot off.
MORNING
It's Going To Be A Big Day!
I didn't get a great sleep during the night due to a few different things waking me up at different times.
An early rise for what is going to be a big day was not what I had planned. Because tonight I have to ROCK!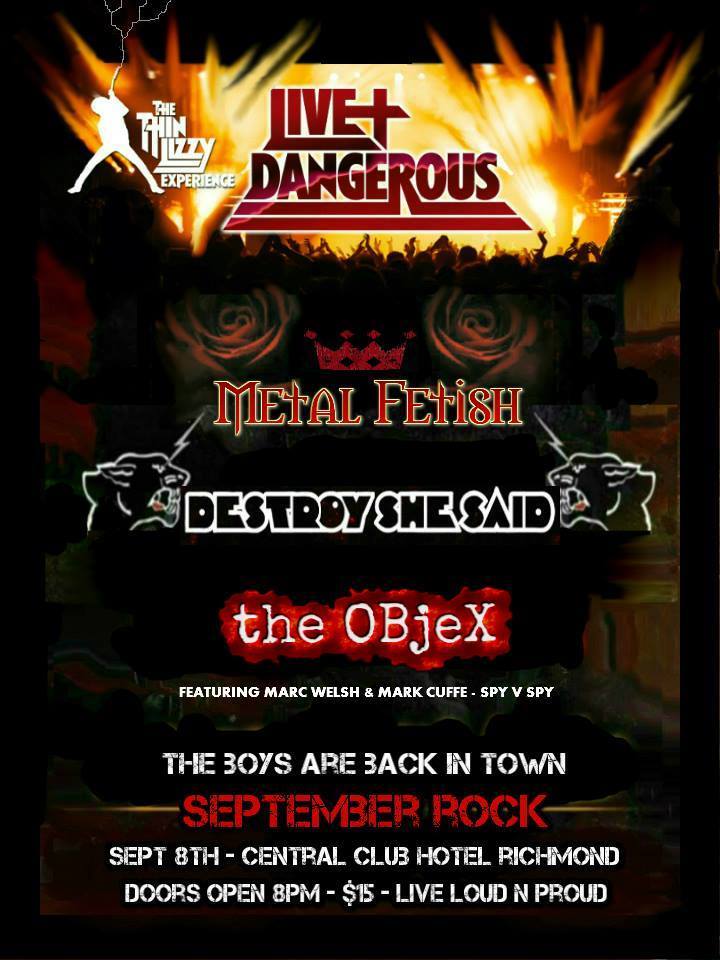 First thing in the morning rituals were as to be expected. Slight colour to urine, nothing from the back end.
Not feeling hungry at all, but energy is a little lower than I'd have liked it to be for today.
Morning weight: 66.2kg

MIDDAY
Lunch? What Lunch?
I didn't even feel it was 'lunch' time although I was grateful for a break around that time.

AFTERNOON
Feeling The Afternoon Tiredness.
Starting to burn out a little early this afternoon. It's possible that I was aware of the big night ahead and starting to talk myself into 'knowing' I'd be low on energy?
I finished work as early as I could to get as earlier start getting my equipment and everything ready for tonight's show.
Still no sign of hunger, but I have been very thirsty this afternoon


EVENING
Time To Rock!
Our band "Metal Fetish" played a Metal show with three other bands: Live & Dangerous, Destroy She Said, The OBjeX at the Central Club Hotel in Richmond.
With the help of my roadie, Eddie, My gear was loaded into the venue and I settled back into a seat to enjoy The OBjeX and reserve my energy for our performance.
We went on second, after The OBjeX.
It was a great fun show to play. I didn't have my normal rush of energy, but still managed to rock my guitar around the stage somewhat, probably not as much as normal, but I did.
To my surprise, our vocalist, Brett, had invited Bengal Tigers' vocalist, Gordon Heald, to sing one of our songs. The song is actually a Bengal Tigers' Song, "Body Heat", that we've been covering in our set since the beginning as our Bassis, Steven Tyler, was one of the original members of Bengal Tigers.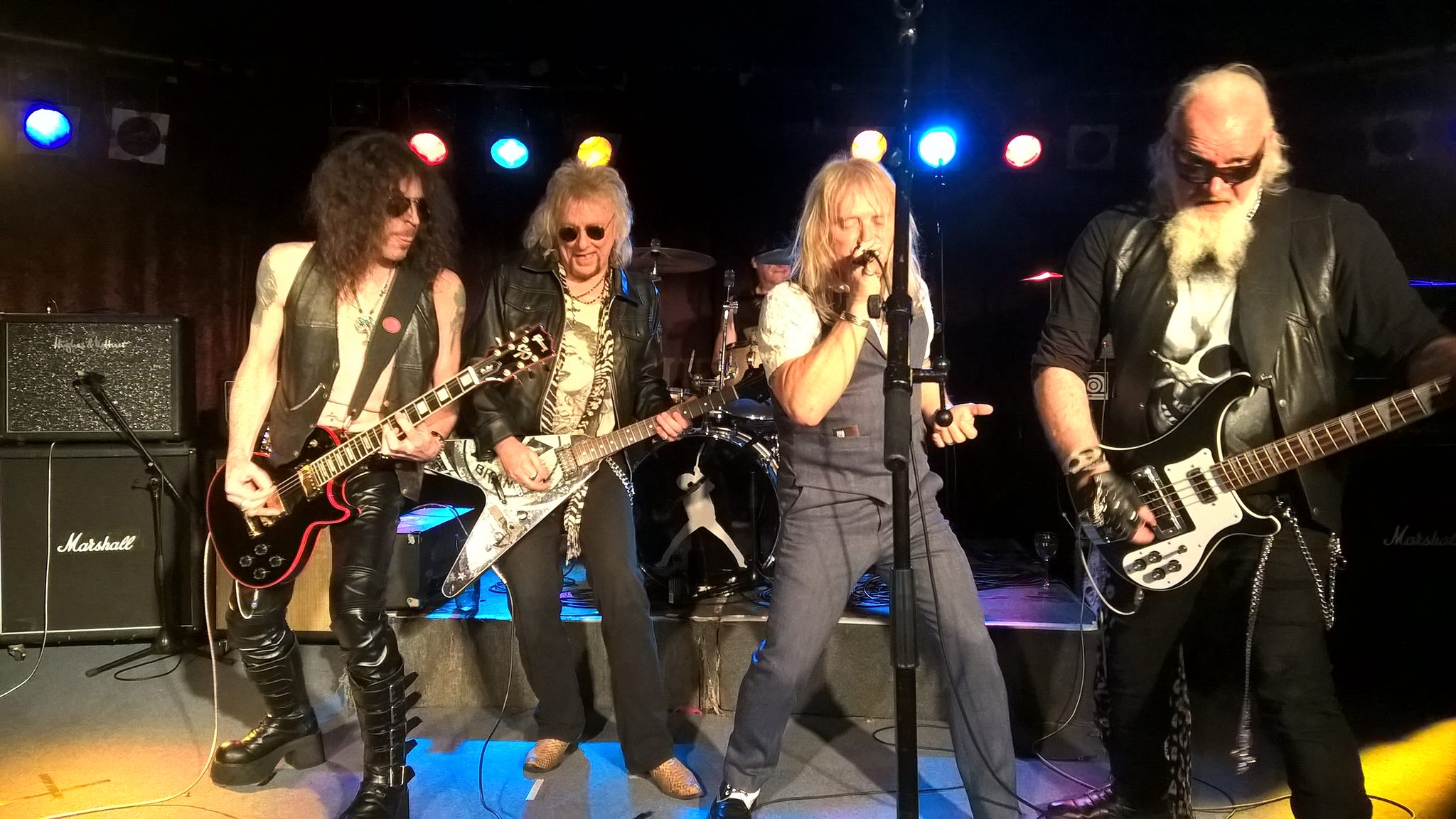 Left to right: Myself, Brett Hollywood, Colt (drumms), Gordon Heald & Steve Tyler
Photo credit: Dave Phillips via Facebook
That quite a big deal to me as I was a fan of their band when I was a young teenager and now I found myself onstage with the bassist & vocalist in 'my' own band. WOW!
Exhausted on getting home, it wasn't long before I was in bed sleeping.
Weight before bed: 66.6kg


SUMMING UP
Well Worn Out. It's Going To Be A Restful Weekend.
Swimming with my son tomorrow, which is something I look forward to every week. I don't have many other plans apart from resting and staying relatively quiet for the rest of the weekend.
Thank you for reading this far.
I plan on posting about my progress daily from now on so if you'd like to keep an eye on my progress, feel free to follow me, even if it's just for a while to see my fasting posts. You can always stop following after that if you like, I won't be offended.
If you think your followers may be interesting in this do them a favour and resteem ;p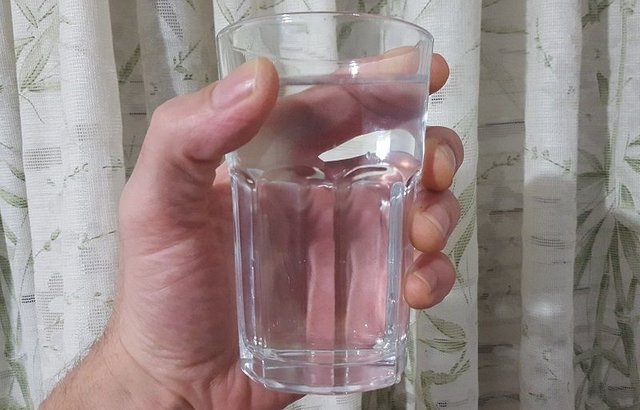 Stay Hydrated & Steem On!
Cheers
Thor
@hammaraxx
Rock'N'Roll From Melbourne, Australia




---
Next
Previous Posts:
Please, Leave a Comment Below.
I'd love to hear your thoughts, questions and tips (tips from experienced fasters only please).
---
Oz-Star Web Hosting
JSEcoin - Browser Mining
Start Your FREE Hosting Business in Minutes
---