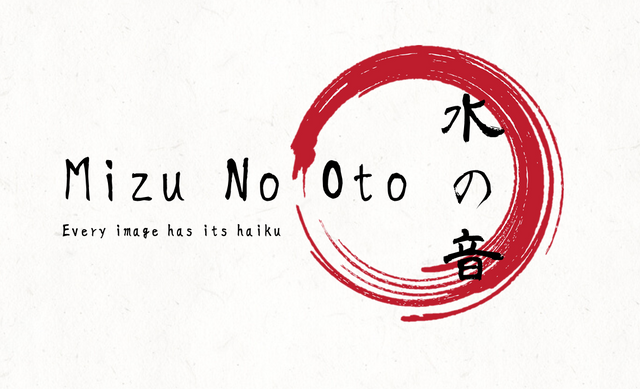 ---
き の えだ の かわら に さわる あつた かな
ki no eda no kawara ni sawaru atsuta kana
las ramas de un árbol
se apoyan al tejado
¡Qué gran calor!
haiku de Akutagawa Ryūnosuke (1892-1927)
---
¡Bienvenido a la edición en español de agosto del concurso haiku de Bananafish!
Así es como funciona este concurso:
Nosotros publicamos una foto.

Usted escribe un haiku inspirado en esa foto con su propia publicación (use #haikucontest como su primera etiqueta) o un comentario en la sección de comentarios.

Puedes leer el haiku de otros y votar por uno (uno solo) de ellos, respondiendo al comentario especial de Bananafish en la sección de comentarios.

¡Los autores de Mejor Haiku, Elección Popular y Mejor Comentario de Voto ganan 5 STEEM, 5 SBI y 1000 SNAX tokens.
El trabajo incansable de @f3nix (que también nos da la magnífica foto de esta edición), con el apoyo vital de @curie y @crowdmind nos permiten aumentar la cantidad de premios, que continúan incluyendo el token SNAX (ver más abajo).


Los Premios:


¡Por cortesía de nuestros socios, @Crowdmind, ahora también estamos regalando tokens SNAX!
Consulte la Entrevista de Crowdmind con el equipo de SNAX blockchain, así como nuestra publicación anterior.
Para recibir sus recompensas SNAX, necesitará tener una billetera SNAX. La mejor hasta ahora es aplicación Nabla.
De lo contrario, puede usar Snax.One.
Aquí hay un tutorial con fotos sobre cómo configurar una billetera Snax.One.
Entonces, los premios ahora son:
Mejor Haiku: 5 STEEM + 500 SNAX
Elección Popular (si al menos 5 votos): 3 SBI + 300 SNAX
Mejor Comentario de Voto (si al menos 5 votos): 2 SBI + 200 SNAX

Los requisitos:
• El haiku debe estar relacionado con la imagen del post.
• Un haiku no tiene título.
• El haiku debe estar escrito en español (castellano) o incluir una traducción al español.
• La forma de haiku en español es: un verso de 5 sílabas, un verso de 7 sílabas, otro verso de 5 sílabas; se permiten sinalefa y el conteo métrico de las sílabas.
• Debe haber el kireji (切 れ 字), un corte entre los versos primero y segundo, o entre el segundo y el tercero; el corte puede ser gramatical, como un signo de puntuación, o puede ser un corte en el significado, como dos imágenes en contraste.

Imagen del prompt: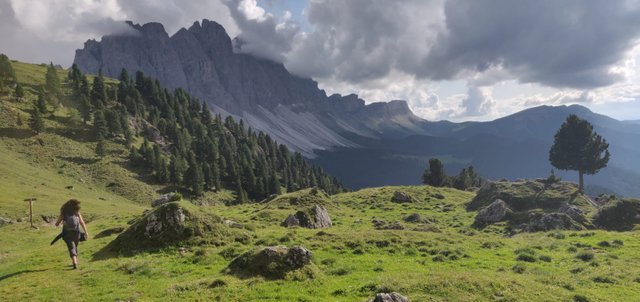 [photo by @f3nix]




¿Quieres saber cómo evaluamos el haiku enviado? Estas son las características que buscamos:
• Kigo (季語), una referencia explícita o implícita a una temporada, que define la época del año en que se compone o hace referencia al haiku.
• Sabi (寂), el sentido del inexorable paso del tiempo, la belleza o la serenidad que acompañan al avance de la edad, cuando la vida de los objetos y su impermanencia se destacan por la pátina y el desgaste o por cualquier reparación visible.
• Wabi (侘寂), el gusto por las cosas frugales y naturales, la sencillez rústica, la frescura o el silencio; puede aplicarse tanto a objetos naturales como artificiales, o incluso a la elegancia no ostentosa.
• Mono no Aware (物の哀れ), empatía con la naturaleza y la vida humana; el "sentimiento de las cosas", la nostalgia, el arrepentimiento por el paso del tiempo, la comprensión del cambio y la transitoriedad sin sufrimiento.
• Yūgen (幽玄), sentido de maravilla y misterio; representa el estado mental producido por la inexplicable fascinación de las cosas, el sentimiento de un "otro" universo, lleno de misteriosa unidad.
• Karumi (軽み), belleza en simplicidad; La belleza poética se refleja en su simplicidad, libre de preconcepciones y juicios morales.
• Shiori (しおり), gentileza; la ligereza y el delicado encanto que irradia de los versos, donde las cosas se evocan en el lector sin agresividad ni excesiva explicación.

El Fūryū: El Yūgen
Aquí estamos en la cuarta y última forma expresiva del fūryū en el haiku. Después de hablar sobre sabi, wabi y mono no aware, tenemos que hablar sobre yūgen.
La palabra yūgen se compone de dos ideogramas: yū (幽), que significa "indistinto" o "profundo", y gen* (玄), que significa "oscuridad", "misterio". Entonces, toda la palabra se puede traducir literalmente como "penumbra" o simbólicamente como "misterio profundo".
Esta palabra pertenece al área semántica de la tradición taoísta y budista china.
Lao Tzu, reputado autor del Tao Te Ching, habla de hsüan (en japonés gen) para indicar el Tao, que es el Absoluto, el Misterio Universal.
En los antiguos textos budistas chinos, yuhsüan (en japonés yūgen) representa la amplitud y profundidad de la ley inmutable, que el hombre solo puede comprender con el logro de la Iluminación.
Si quisiéramos tratar de encontrar un concepto similar en nuestra cultura, lo que más se acercaría es probablemente "simbolismo".
La forma de arte japonesa en la que el yūgen está más representado es el teatro Nō, ya que sus formas de dicción, gestos, pasos y movimientos de baile son muy estilizadas y extremadamente antinaturales, y por lo tanto llenos de misterio y simbolismo. Junto con la música, invitan al espectador a participar en la creación de una realidad espiritual más profunda.
En la estética del haiku, el yūgen representa lo que, siendo oscuro, es insondable, misterioso e inescrutable. El reflejo de un mundo invisible, un profundo sentimiento de misterio y santidad que no se puede describir con palabras, sino que reside solo en el corazón.
El autor de haiku experimenta el yūgen en un momento particular de inmersión en la naturaleza, y luego trata de despertarlo en el lector con su haiku.
Un ejemplo de un haiku muy cargado de yūgen proviene del mismo Matsuo Bashō:
の 道 や 行 く 人 な し に 秋 の く れ
kono michi ya yuku hito nashini aki no kure
este camino -
nadie viaja por el, en la
tarde de otoño
Esperando como siempre haber escrito cosas interesantes, le doy una cita en septiembre, cuando hablaremos de un tema que siempre es muy debatido, que es la anulación del "yo" en el haiku.

Buen haiku a todos!
Su bananafishoso repartidor de haiku


Let's the Bananafish Tribe grow together!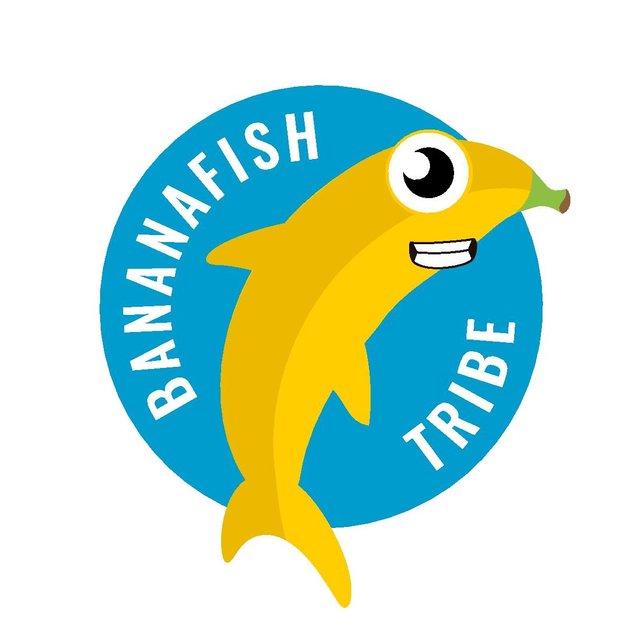 The wise potassium kami Bananafish wants all of its beloved people can benefit from rich upvotes. For this reason, knowing that unity is strength, it asks for SP delegations and for numerous commitments to the voting trail.
With delegations, Bananafish VP will grow and consequently the upvotes given to every contest entry will be higher.
Following the voting trail is a way to make sure you always support the other participants to the Bananafish contests, automatically upvoting the posts (but not the comments) Bananafish upvotes.
Join the Bananafish Realms on Discord and chat with us: https://discord.gg/ZWmEUWT
If you're interested, here you can find all the information needed.
---
If you like this contest, SPREAD THE WORD! We're grateful for your resteeming and word of mouth. Everything helps to grow together!
GOOD LUCK, BRAVE HAIKU POETS!
---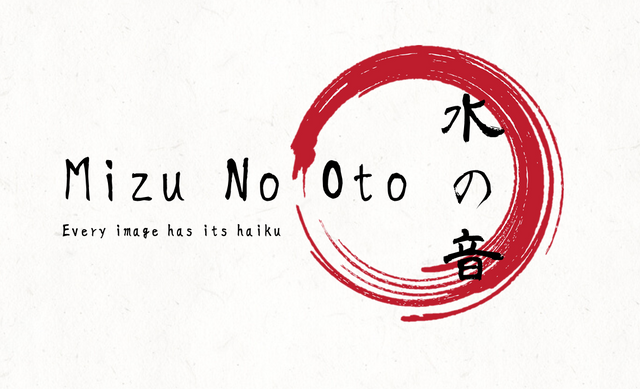 [banner credit: @f3nix]
Other Bananafish awesome contests and creative works (click on the banners):