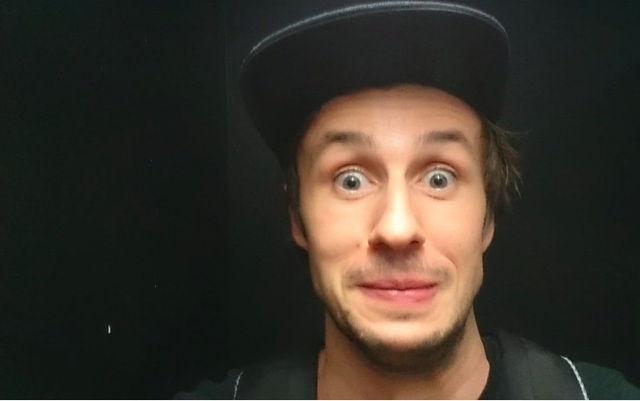 Sooo after the whole HF20 turmoil, I feel Steemit is getting back on track and I've decided to answer the challenge from @evecab originating by @anomadsoul. Thx for nomination Eve! :) Not sure if it's meant just for SF3 participants but hopefully not. And if so, well, hopefully see u all next year. I'm busy with finishing my Masters now + I've been to Krakow too many times to get me excited about another trip there. But I hope everyone will have a gr8 time there and I'm eager to read all the reports.
---
Get to know me challenge
So the idea here is to bring our favorite top 10 posts back from the grave and remind people who haven't been following us back in the day about our past content. It's a great idea as I feel not many people read those posts anyway....so here we go :)
I got pretty emotional while writing this..Those memories are just soooo strong. 2 stories my father used to tell me when I was kid and how he often dreamed about travelling. But wart is gone now!!! Just to heal the scar and I can train again!! I'll write post similar to this again :) @zzuzza in this post :) So to all SF3 participants, don't miss out on these treats!! I've upvoted this one with bots to the gills. But not for profit...I swear. I just felt I wanted more people to see and read it as it's such disgusting topic IMO.
Well, this was much harder than I thought. I'd love to include some of my computer science posts like programming an algorithm to analyze Twitter during bull and bear market. I've spent my whole weekend, 16 hours a day working on it..But there's no space for it left. If you want to read it, comment and I'll give u a link :D
Oh and to nominate some people from my friends circle, I'd looove to get an overview from @macchiata as her story is really interesting and I somehow found her too late. Also, I'd like to challenge @zekepickleman and @milkabustamante as I enjoy reading their posts as well :)

You can find my latest posts here:
Hahaha here would usually be some links to my last posts. But I feel there's already enough of links into my Steemit past in this post. So I'll skip this part :)