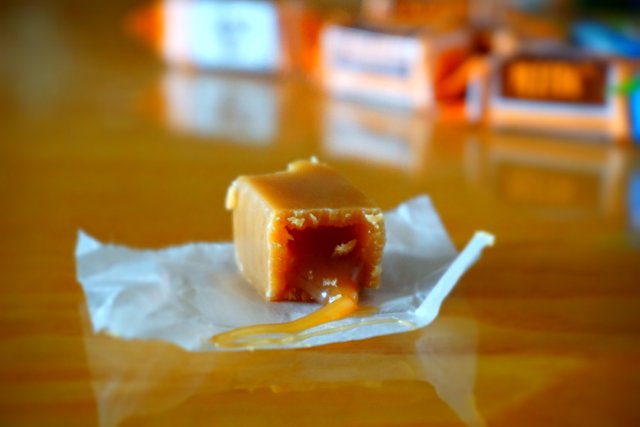 Hey there Steem Gang!
I'm currently enjoying my summer break from Austria and am back in Slovakia for 2 weeks. Obviously, living abroad has many perks to it but there are also some disadvantages. One of them for me is food. There are several national dishes I really miss in Austria. Actually not only dishes. There's one more thing my taste buds crave after almost daily...
KROWKY!!
Introduction
Krowky are actually not from Slovakia. They are typical polish sweet but you can get them in northern and eastern areas of Slovakia as well.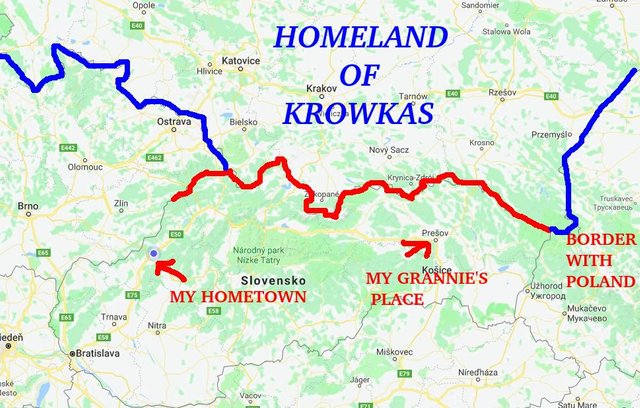 You can buy them on local markets in Poland by piece and in maaany flavours but they are exported just in one-flavour packs. I was veeery pleased to find two packs at my grandmother's house here in Presov. One pack contrains cca 25 pieces of these tiny caramel bits of happiness.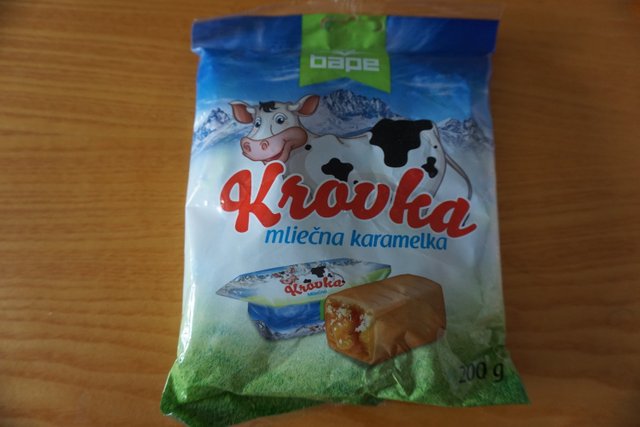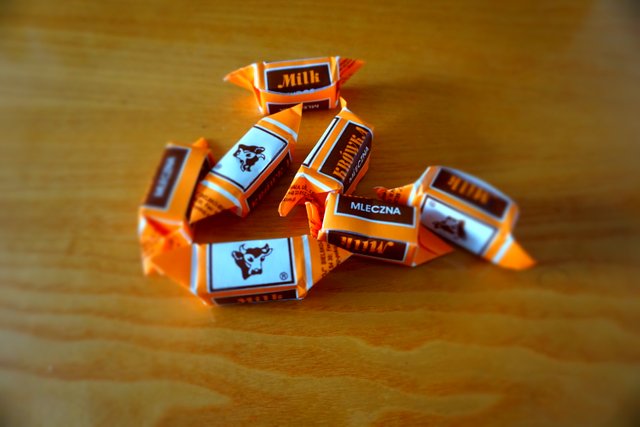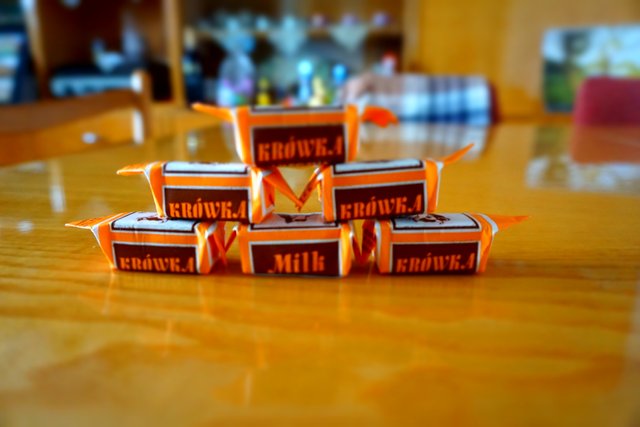 Ingredients
There's no secret here. Ingredients are:
Sugar
Sugar
Sugar
Glucose-fructose syrup
Cow milk (10%)
Butter
Rapeseed and palm oil (feel free to hate me for palm oil..)
Conservants
and probably more sugar :D
As you can see, it's not the best way to get your summer body :) But yeah, I'm back home just several times a year so I don't really care right now. YOLO :D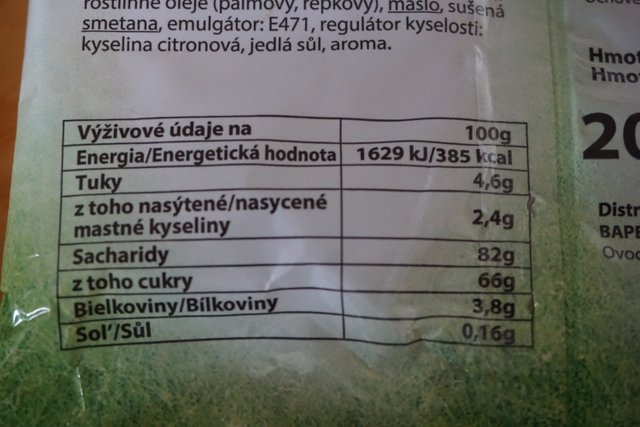 I loooove KROWKAs!!
What exactly? Dunno..everything. They don't have thousands colors and don't really look too artificial. Also, you can just keep them in mouth and let them slowly melt or you can just
have a quickie
and chew it down in seconds. My relationship with krowkas is very serious and it's been cca 20 years since we've met for the first time. It really was a love at first sight :P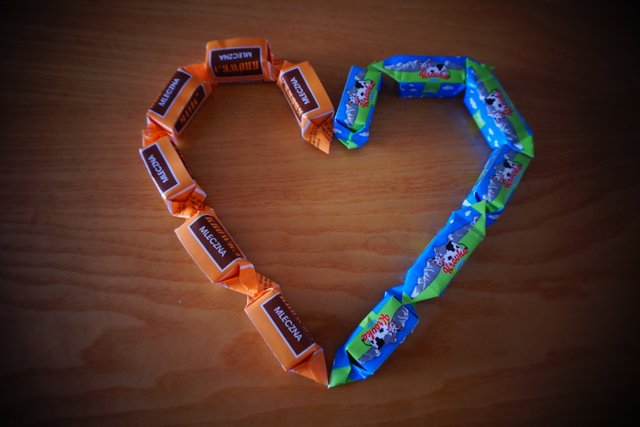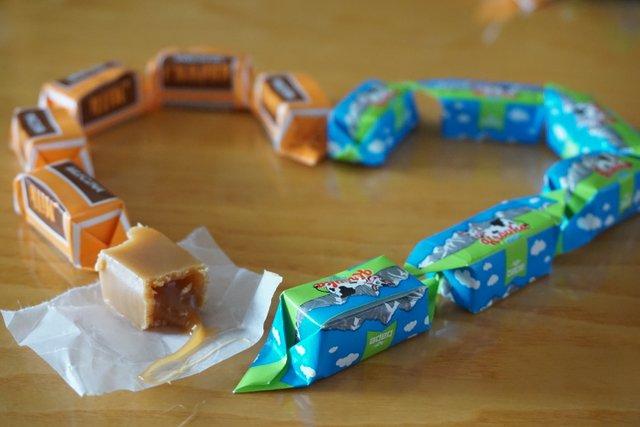 Oops! It wasn't me I swear :P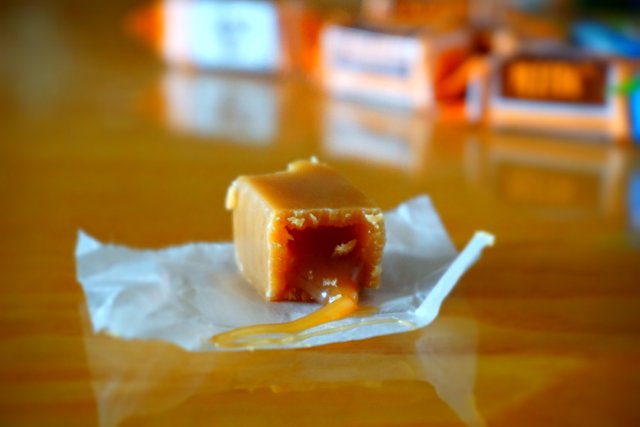 Taste test
They are suupersweet with the slight touch of cow milk. The crust is almost crunchy with some crystals of sugar here and there. And inside is a beattiful, creamy caramel. If you bite it in half, you can let it slowly drip into you mouth. It doesn't get much better than liquid caramel inside of solid caramel body, does it?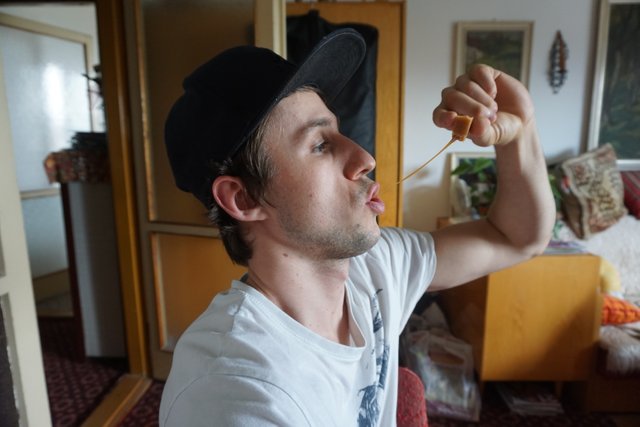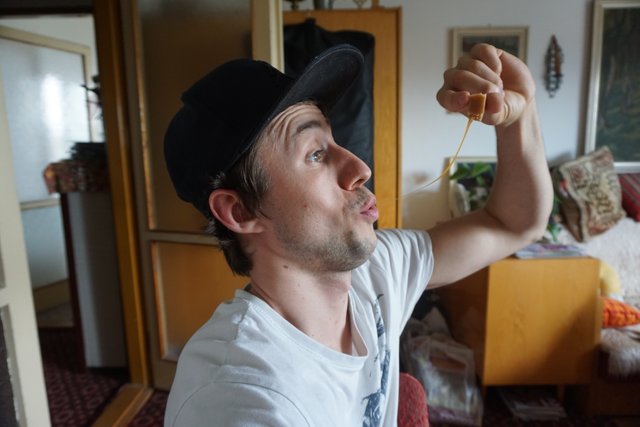 If you ever come to visit Poland or northern areas of Slovakia, make sure to try these! If you're wondering what else is traditional and local here, you might want to give a go to "bryndzove halusky", "trdelnik", "lokse", "korbaciky" or "zincica". If you're looking for some typical alcohol, go for borovicka :)
Thanks for reading!

Martin

You can find my latest posts here:
---