This weekend is a gardening weekend. There are works that need to be done as soon as possible if we want to get fruits and vegetables this year.
The weather is nice, it's warming up slowly. At the moment of writing it's sunny and 12°C outside, which is perfect for outdoor activities.
So far I've managed to clean the raspberries. The stems need to be cut each year to help the growing and the old stems that are no longer good, need to be cut out and clean the place.
In the meantime seeds are planted inside and waiting for them to grow and get strong to be planted outside.
My black tulips are growing nicely.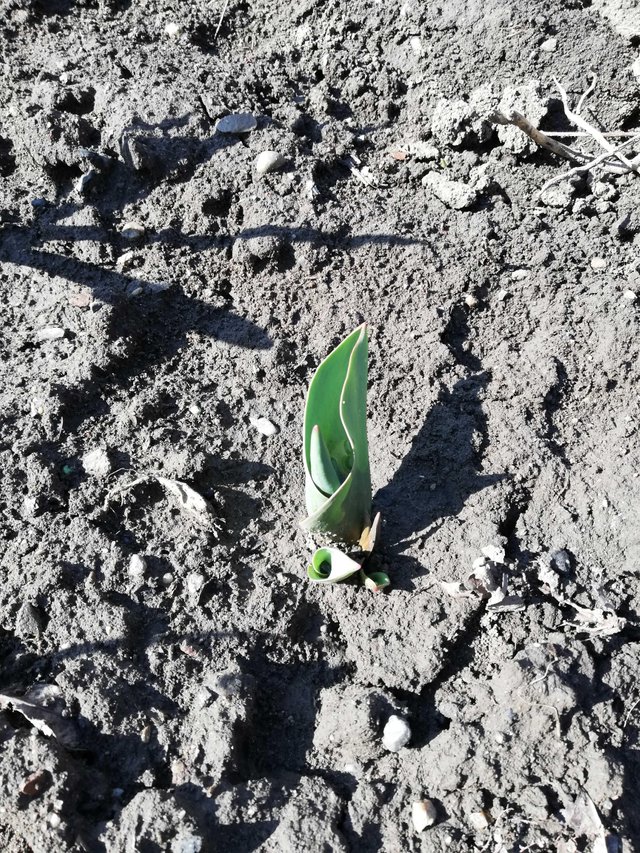 I have no idea how much time they need to bloom, I'm guessing there will be passing at least two months till I can see the results.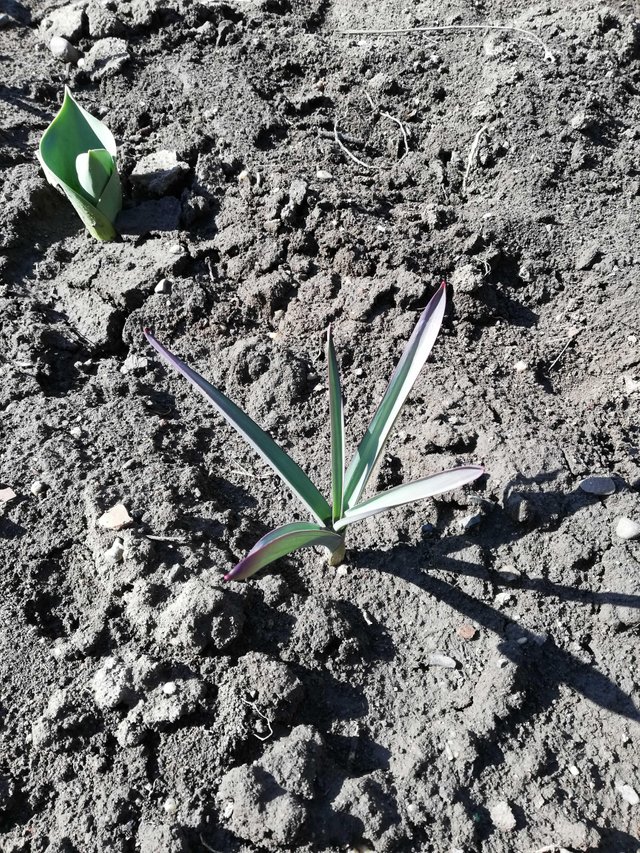 This is the onion flower which is very funny. I planted some bulbs last year in March and got nothing out of them. This year they started to grow. Nature can be funny sometimes.

Check out my #SevenDaysOutside Challenge!

These are the days and the categories:
#WindowMonday – Windows
#DoorTuesday – Doors
#RustArtWednesday – Rust
#GateThursday – Gates
#StatueFriday – Statues
#BrickSaturday – Bricks (bricks only, no pavement elements or cobblestones please)
#StreetlampSunday – Street Lamps
Make sure you write a description of the photo you are posting. Share as much details as you can, like where that statue is placed (in a park, at a museum), what it represents etc. Make it enjoyable.
Use the #sevendaysoutside tag along with the daily tag and tag me, @erikah!
Goes without saying that you can only use your own photos. No paintings, no drawings, no digital art please! There is no prize here, this is just for fun.


Do you use eSteem?
eSteem is a Mobile📱& PC💻 app. for Steem with great features. Also, you get Incentives posting through eSteem apps.
eSteem Spotlight; eSteem provides rewards for it top users in Leader Board with most Posts, Comments and Highest Earners.
Download eSteem for your Mobile📱
Android devices Google Play Store
IOS devices Apple Store
Download eSteem Surfer for your PC💻
Available for all OS Github
---

Proud to be a member of The Steemians Directory