Top 5 Games from E3 2018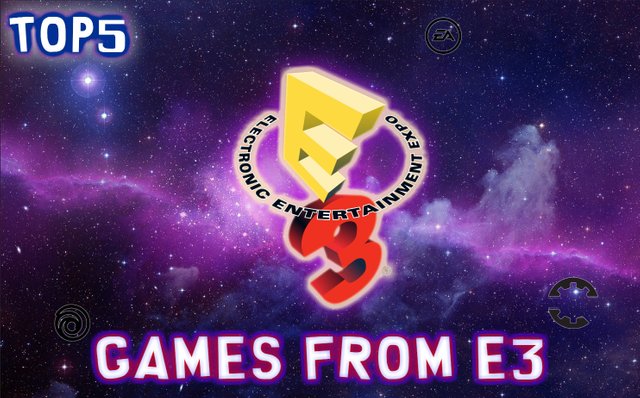 Bonjour ladies and gentlemen! Today's Top 5 blog we will be giving your our favourite 5 games that were shown at E3. Now we know we're a bit late with E3 but we couldn't just pass up on writing a blog for such a great gaming occasion.
Lets just say it was a hell of an E3 this year, it really showed off how far gaming has come with graphics and attention to detail. There were many other games we would like to add to this list but we're sticking to our famous five as always. We hope you enjoy and let us know in the comments what games you are pumped for after this year's E3.


We ain't ever played an Activision game like this before! However it's being developed by 'FromSoftware' and if you not that name, then you know what to expect with this game- A LOT of dying and A LOT of cursing at the TV.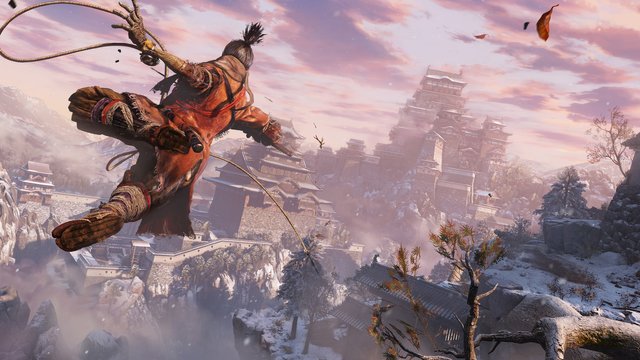 Sekiro: Shadows Die Twice really caught our eye because of it's unique setting in 1500's Japan full of beastly and otherworldly enemies out to finish you off repetitively. The game also appears to give you the 'gift' of resurrection so we are keen to see how this mechanic will play out for the game? Will it make the game too easy? Most likely not. Will dying so many times have some kind of impact on your game? We cannot wait to find out.
Sekiro will be released some time in 2019.


Those of you who regularly follow the content we upload to Steemit will know we enjoy playing Microsoft's Sea of Thieves, though the game unfortunately runs short on stuff to do after a while. Luckily for us, Ubisoft have come to the rescue with their own Pirate game called Skull and Bones.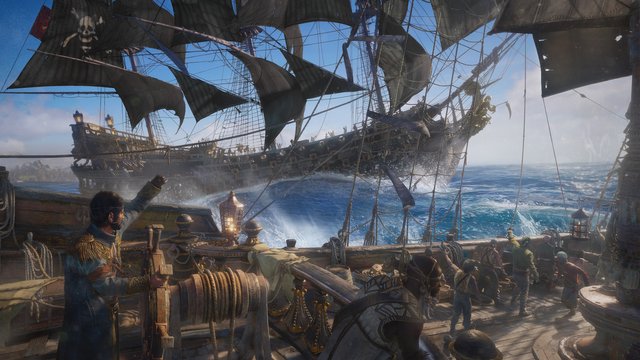 If you played Assassin's Creed Black Flag, then you'll know that Ubisoft definitely know what they're doing when it comes to making a pirate game. For the game like Black Flag but solely dedicated to plundering the seas, it already has our attention. You'll be able to experience what it feels like to be a true Captain as you command whatever class of Ship you desire, whether it be the bullish Brig, the speedy Sloop or frightening Frigate. You can even team up with other pirates to take on the bigger prizes waiting out at sea though judging from the trailers, no one is safe from anyone.
Also- KRAKEN!
Skull and Bones will be released in 2019.


This one took us by surprise, honestly we weren't expecting a Halo game but we welcome it all the same. It looks like early days, however based on the fact there's no in-game footage or release date. Still we're hopeful.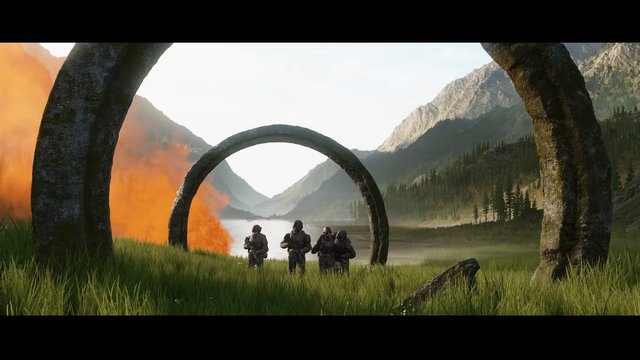 Not much to be said about the game at this point but the trailer already has us thinking what it could possibly be about, will it conclude the events of Halo 5 or is it something entirely separate. We do know though that there will be one of those beloved Halo rings in the game, we hope it plays a more prominent role too. The graphics too? Phwoar, they're looking fine and its said to be in game engine too. Lets hope the game itself actually turns out looking like that because think of the stunning landscapes they can show off on a halo ring.
Halo Infinite's release date is unknown.


There's likely nothing that will ever deter us from this game, Bioware have done terrific work with their past games such as Dragon Age and Mass Effect and now we're absolutely confident they will deliver with Anthem. It looks like what Destiny should've been, if it wasn't complete money-grabbing shit that it. But we're here to express our excitement for Anthem and there's plenty of it.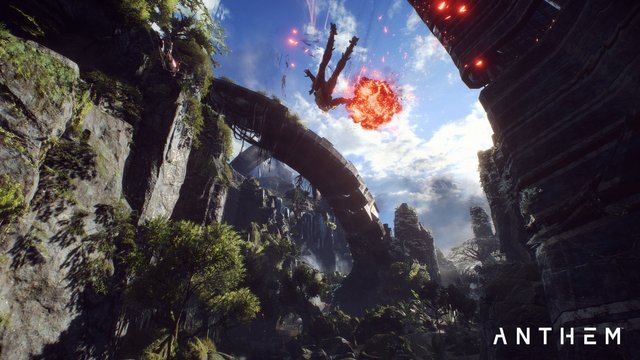 If you've already seen gameplay of this game then you already know how expansive and free this game is going to be. With a lot of games you're stuck in sort of 2 dimensional exploration but with Anthem's flying suits, you're able to explore a the world with a whole new perspective. It truly looks like there is no limit to where you can go, deep underwater cave? Go for it. It looks amazing. The graphics too are phenomenal, even the character's faces are brilliant (a usual weak spot with Bioware games). We simply can't wait to give it a try and test out all those swanky power-suits at our disposal. What we've heard about the story so far has already done enough to pique our interest immensely and we just know Bioware will deliver a good strong story, they always do and that's why we love them.
Anthem is expected to be released on 22nd February 2019. (An exact date with one these games, finally!)
I just got goosebumps watching that.


We have painfully little information on this Bethesda game even with it's reveal but it is enough to get us extremely excited. For starters, where the heck is it set?! All we know is that it is by the Sea, only thing is, all Tamriel's realms have the sea by them. Why couldn't they have just told us which province it was, waiting until next E3 for more information is going to be a killer.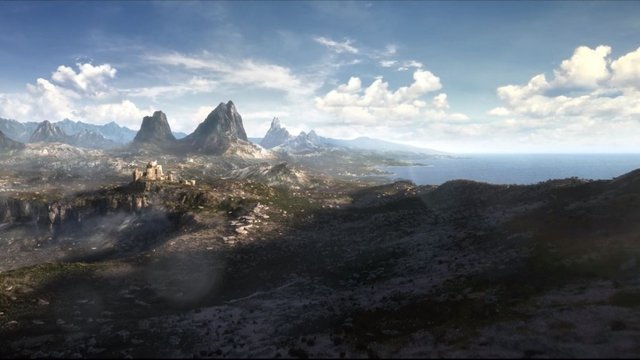 Just think what they can do with today's technology to create the ultimate swords and sorcery game. It's got a lot to live up to after Skyrim but in our opinion, Bethesda keep outdoing themselves each time with their Elder Scrolls games. Its in capable hands and we're sure it'll go down in history just like their predecessors. Whenever it comes out that is. All we can do now is wait. We haven't got a lot to talk about here due to the limited trailer but it's our number one because it is just blowing our speculations wild. Where do you think the game is going to be set? We reckon it'll most likely be Highrock or maybe Hammerfell though we were hoping for Elsweyr. #KhajiitForLife
When watching the trailer, is it possible the camera is coming from where our previous adventure ended (Skyrim) and is now leading us to the neighbouring province of Highrock? It's possible but who knows for sure.
We pray to Akatosh that there has been some good progress with the game's development though and that this wasn't just a pointless trailer to make gaming headlines.
No idea for the release date. Sorry.
Ah the familiar music.

THE END!
Thank you for tuning in for our Top 5 blog, we hope you enjoyed it and please leave an up-vote if you did. Let us know in the comments what games your are excited for after this year's E3. There are so many out there so let us hear about them.
Have a great day and we will see you next time.
Happy Gaming!