Donor Wednesday 15.05.2019.
Another Wednesday and another chance for us to have a great interview with one of the top donors from last week. Each Monday we check who had the biggest heart last week and donated the most. We want to put those people in the spotlight and introduce them to you.

We are excited and proud to announce the 3 top donors from last week, a big round of applause please... oh, and a drum roll would be nice...
Serialfiller,
hidden84,
TheShinStory

@hidden84
was kind enough to answer our questions. Do not forget to check his profile and learn more about this amazing person. Support your favorite projects on Fundition, who knows, maybe we will interview you next...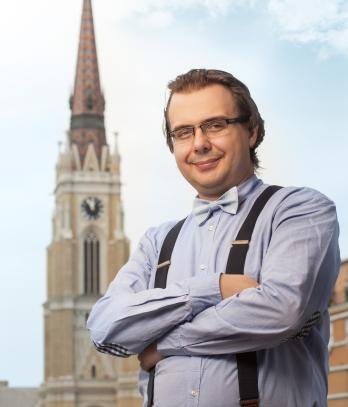 Image is owned by @hidden84
1.Where in the world are you based?
I am coming from Serbia, Europe.
2.How long have you been on Steemit?
I registered on Steem in November 2017, and never regreted because of that.
3. How did you hear about Fundition?
I really can't remember but it is hard to miss you people. I probably heard about you on Steemit, while curating for Curie and other projects I am involved with.
4. What sort of project do you most like to support on Fundition?
I love everything related to crowdfunding. For example, Steemit world map is incredible project which really ads value to the platform. Simple but very intelligent approach which truly deserves to be rewarded.
5. One last word?
May the Crowd always be with you!


Supporting means giving your time, energy, resources, and it means giving your love and a part of yourself. That is why we have little hearts for donation and by giving those little hearts we are spreading love all over the world and making it a better place for all of us. Those that support need recognition for what they are doing and we will provide it for them.
Do you want to be a top donor?
Visit fundition.io and become one!
Every week, best donors will be contacted by a member of Fundition team and asked some questions. Those questions and the following answers will be published so you too can enjoy them and learn something from them. We hope they will even inspire you to follow in their footsteps and give as much support to projects as you can.
...and check our previous interviews:
DONOR WEDNESDAY 24/10/2018
DONOR WEDNESDAY 31/10/2018
DONOR WEDNESDAY 14/11/2018
DONOR WEDNESDAY 21/11/2018
DONOR WEDNESDAY 05/12/2018
DONOR WEDNESDAY 12/12/2018
DONOR WEDNESDAY 16/01/2019
DONOR WEDNESDAY 30/01/2019
DONOR WEDNESDAY 06/02/2019
DONOR WEDNESDAY 13/02/2019
DONOR WEDNESDAY 27/02/2019 - special edition
DONOR WEDNESDAY 06/03/2019
DONOR WEDNESDAY 20/03/2019
DONOR WEDNESDAY 27/03/2019
DONOR WEDNESDAY 10/04/2019
DONOR WEDNESDAY 08/05/2019


Think of your every action like planting a little seed that will grow into something. Whatever path in life you take, try to plant as much love as you can. Love can only grow into more love. Smile when you see a stranger, help where and when you can and do not forget to visit
fundition.io
to donate some hearts. Maybe you will donate enough to become our next top donor.

Spread your love with:

Join a community with heart based giving at its core