Donor Wednesday 20.03.2019.
Welcome to another edition of Donor Wednesday where we have the pleasure of interviewing some of the best people around, our top donors. Those are the marvelous souls that open their hearts wide and give the most support to projects.

We are excited and proud to announce the 3 top donors from last week, a big round of applause please... oh, and a drum roll would be nice...
pcsg-dev
thecryptodrive
kayoko

@thecryptodrive
was kind enough to answer our questions so be sure to check his profile and his work after you read this interview, he is a gem this one. Support projects that you like. Who knows, maybe we will interview you next...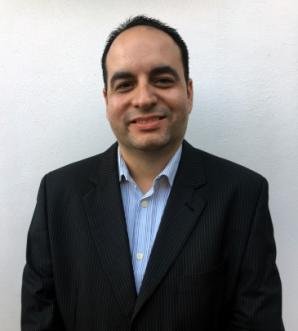 Image is owned by @thecryptodrive
1.How long have you been on Steemit?
Since June 2016 during the beta stage before rewards went live.
2. How did you hear about Fundition?
I saw a post on trending and investigated further.
3. What sort of project do you most like to support on Fundition?
I like to support projects that help to expand the reach, distribution and market penetration of Steem. I am actively involved myself with getting STEEM listed on payment integrators, I have already had success with getting a listing on https://paytomat.com/ and am currently working on https://paycent.com/ which looks like it will happen in a few weeks. I also would consider supporting projects that have synergies or integration opportunities with the various projects our business @buildteam is involved in, for example, if Steem Keychain wasn't already funded and developed that would have been an interesting one to fund which has mutual integration synergies.
4. One last word?
"United we stand, divided we fall" is probably the best way of ending off, if everyone just gives a small bit it won't hurt their bank very much, but the receiver will gain an exponential combined value, that is the beauty of crowdfunding and communities like Steem. Find worthy causes and band around them, make stuff happen, shape the future of the Steem community.


Supporting means giving your time, energy, resources, and it means giving your love and a part of yourself. That is why we have little hearts for donation and by giving those little hearts we are spreading love all over the world and making it a better place for all of us. Those that support need recognition for what they are doing and we will provide it for them.
Do you want to be a top donor?
Visit fundition.io and become one!
Every week, best donors will be contacted by a member of Fundition team and asked some questions. Those questions and the following answers will be published so you too can enjoy them and learn something from them. We hope they will even inspire you to follow in their footsteps and give as much support to projects as you can.
...and check our previous interviews:
DONOR WEDNESDAY 24/10/2018
DONOR WEDNESDAY 31/10/2018
DONOR WEDNESDAY 14/11/2018
DONOR WEDNESDAY 21/11/2018
DONOR WEDNESDAY 05/12/2018
DONOR WEDNESDAY 12/12/2018
DONOR WEDNESDAY 16/01/2019
DONOR WEDNESDAY 30/01/2019
DONOR WEDNESDAY 06/02/2019
DONOR WEDNESDAY 13/02/2019
DONOR WEDNESDAY 27/02/2019 - special edition
DONOR WEDNESDAY 06/03/2019


Think of your every action like planting a little seed that will grow into something. Whatever path in life you take, try to plant as much love as you can. Love can only grow into more love. Smile when you see a stranger, help where and when you can and do not forget to visit
fundition.io
to donate some hearts. Maybe you will donate enough to become our next top donor.

Spread your love with:

Join a community with heart based giving at its core