Root Vegetable Pancakes 🥕
Happy Monday, my friends!
Last week @plantstoplanks announced that it's root vegetable time, and it truly is. Since there's never too many root veggies recipes, let's share some more this week!
Remember the tzatziki recipe I shared with you last week? Well, now you got something delicious to have with it! (@puravidaville also suggested to use tzatziki as a spread for a veggies sandwich, and I'm sure that's delicious as well!) When you read through this post, you may think "requires so much effort, I'm not up for that", but hear me out. If you don't want to peel, wash and grate your vegetables, which btw will give you an excellent forearm workout, just go with frozen veggies, no judgement here!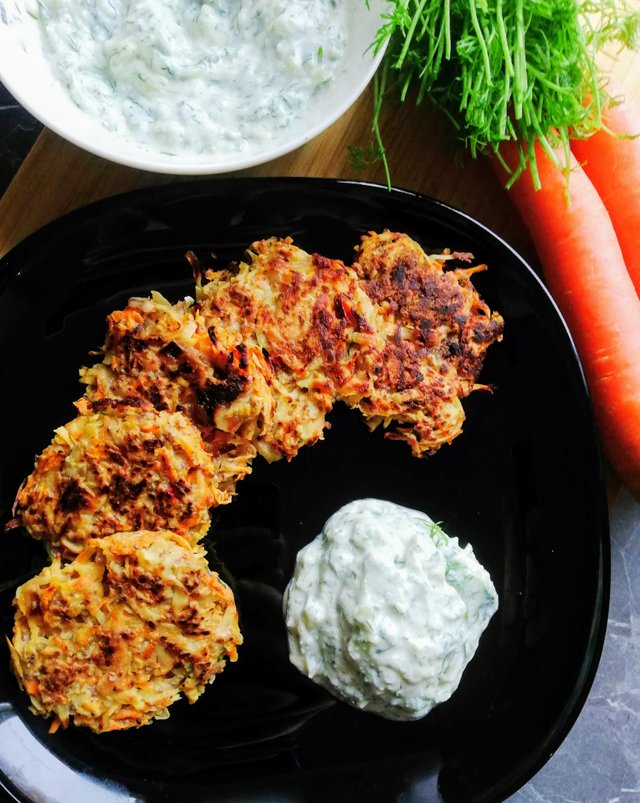 Root vegetable pancakes
Ingredients:
approx. 700 grams root vegetables of preference (I used carrots, rutabaga [is that the word you use for it?] and potato)
1 onion
1 little chili (optional)
1 tsp dried thyme
1 tsp dried rosemarine
2 tsp salt
fresh dill
3 tbsp ground chia/flax seed + 8 tbsp water
½ cup (~1.2 dl) all-purpose flour
½ cup (~1.2 dl) water or plant milk of choice
vegetable oil for frying
Method: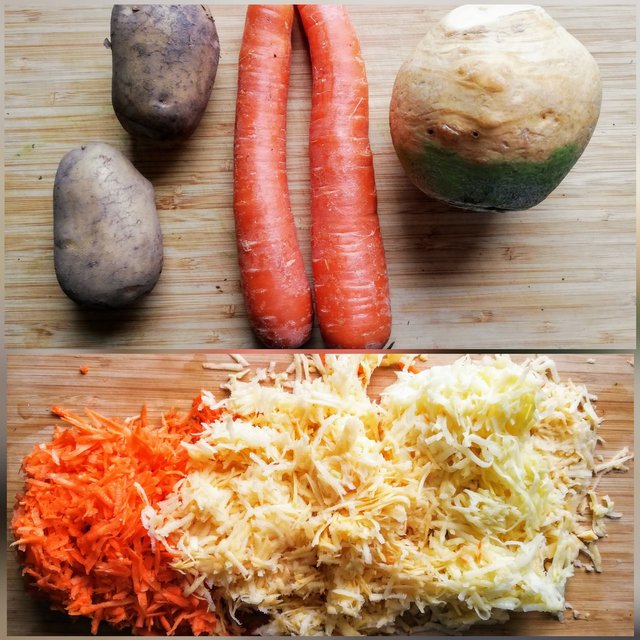 Peel and grate your vegetables (if you use frozen mix, skip). Place the grated vegetables into a large bowl. Chop and sautée the onion for a few minutes. Simultaneously, chop the chili.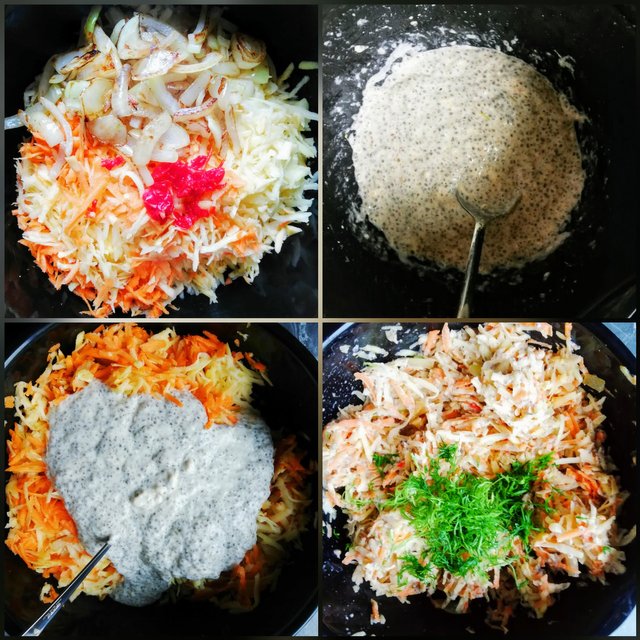 Place the onion and the chili into the large bowl with the vegetables. Prepare you chia/flax seed "eggs" (mix the water and ground seeds) and let it sit for a few minutes. Meanwhile, take a small bowl and mix the flour, seasonings and water/plant milk. Add in the "egg", and mix. Pour the mixture into the large bowl where you have all the veggies. Mix well, you may want to use your hand for this.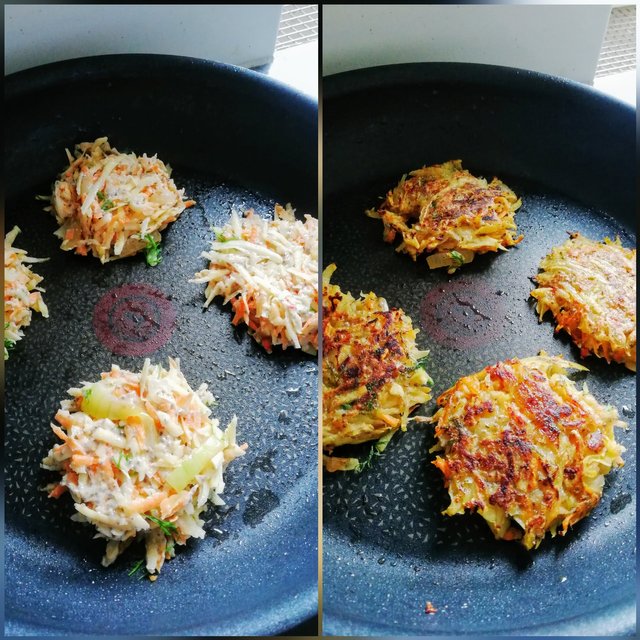 Heat up a frying pan to medium or medium-high, and fry the pancakes with a little bit of oil. If you have a pancake pan, perfect, use it. If not, use a measurement cup (¼ cup or a large protein scoop is perfect) to scoop the batter onto the pan. Flatten the pancakes a bit using a spatula. Let them cook for approx. 5 minutes each side. Serve with tzatziki!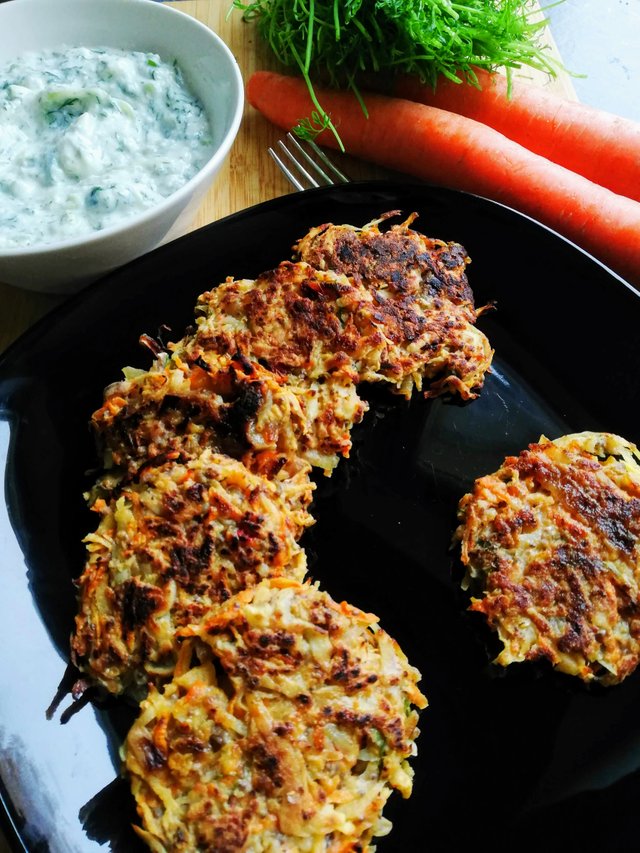 Don't forget to check out all the other amazing creations of this week's Fruits and Veggies Monday from this original contest post by the lovely host, @lenasveganliving!
Remember to eat your veggies this week! 😉
---
-Jasmin ❤