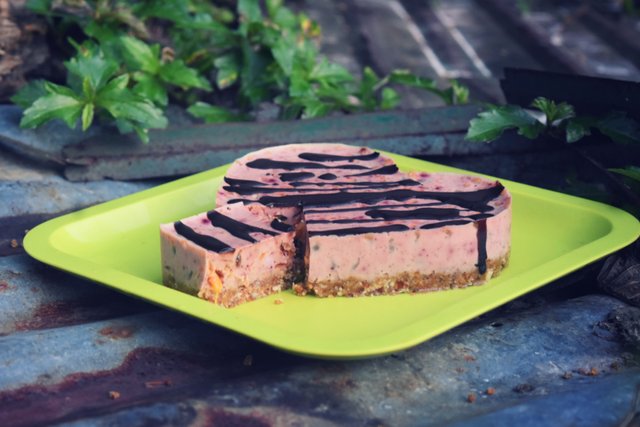 Happy #fruitsandveggiesmonday to you all. I hope you had a beautiful weekend and are ready for the new week. I sure am.
When I still lived in Europe, many moons ago, spring was always my favorite season, so I guess that's why I love the end of the rainy season that much. Since this week we are having less and less rain and the sun is out again. After the heavy rains and floods Cambodia had in the past 3 months this is a welcome break.
Birds and other wildlife are reemerging from their safe and hopefully, dry hiding places and nature looks at it best right now. Everything is so fresh and green and the rice fields are so beautiful at this time of the year.
To celebrate the change and welcome my favorite time of the year, I made an acai passion fruit tart for the hubby yesterday to show him some extra love before heading back to the capital to start his workweek.
Slowly we are adjusting to our new separated lifestyle during the week. Though it's going to be a tough year (maybe even 2) we both know why we are doing this. I still don't want to say too much about our goals, dreams, and plans… but new adventures and opportunities are in the make.
NEVER GIVE UP ON YOUR HOPES AND DREAMS…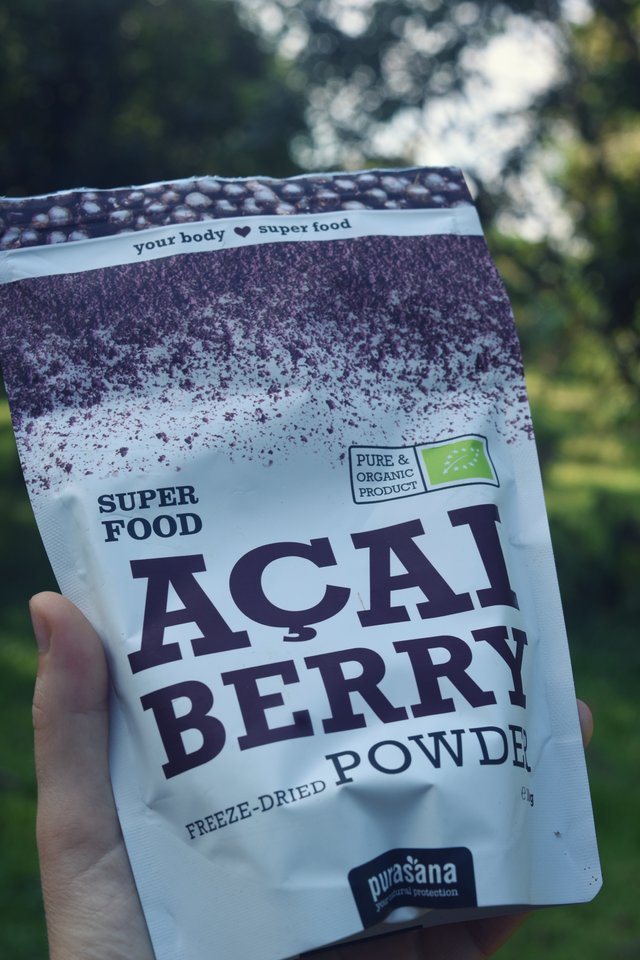 Acai Berry Powder Introduction
---
Before I give you my recipe I want to introduce you to acai berry powder.
Acai berries are a grape-like fruit harvested from the acai palm tree, native to the South-American rainforest. The fruits are about 1 to 2 cm and have a deep purple color. The taste of acai berries has been described as a blend of chocolate and berries, with a slight metallic aftertaste.
Packed with natural goodness, acai powder gives your desserts or smoothie bowls a beautiful purple, pink-ish color and it tastes great too. And most importantly it is a natural, safe colorant.
Because acaí berries can spoil within a day, the best way to enjoy these beautiful and yummy treats are in powdered form. Though the media has heavily promoted acai berries as the superfood everybody needs, let's not exaggerate. Acai berries come with tons of plant-based goodness, just as many other fruits and veggies.
Nonetheless, it is worth buying a bag and get creative with it in the kitchen. I love to experiment with different flavors, textures, and colors. And acai berry powder is delicious and nutritious too.
According to the USDA, one 3-gram teaspoon of acai berry powder contains 20 calories, 1.5 g total fat, 1 g carbohydrate, 1 g fiber, and 6 mg calcium. Furthermore, acai berries are rich in fatty acids, especially oleic, palmitic, and linoleic acids.
Although acai berries contain very little protein, they do contain 19 amino acids, as well as several beneficial phytochemicals with antioxidant properties. The antioxidant effects of acai berries have largely been attributed to phenolic compounds.
RAW VEGAN ACAI PASSION FRUIT TART (GLUTEN- AND SUGAR-FREE)
---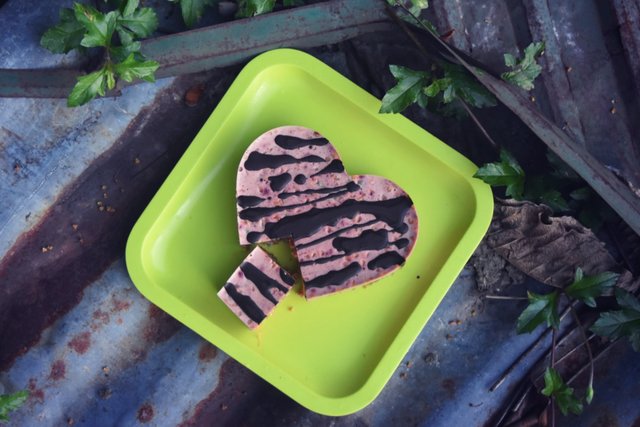 This is my entry for #fruitsandveggiesmonday - one of my favorite weekly contests made possible by gorgeous and inspirational people @vegansofsteemit, @lenasveganliving and @plantstoplanks.
Never heard of them or this little contest? Go check out their profile and be amazed by the plant-based and healthy lifestyle tips, tricks, and recipes you will find there.
INGREDIENTS
---
For the base
---
½ cup old fashioned oats
¾ cup nuts of your choice, roasted for extra flavor (I used cashews)
1¼ cup dates, pitted
1 to 2 tbsp extra virgin coconut oil
For the acai passion fruit filling
---
1 can unsweetened coconut cream (400 ml can)
¾ Tbsp agar agar
3 to 4 passion fruit
1 Tbsp raw coconut nectar or maple syrup (optional)
1 Tbsp acai powder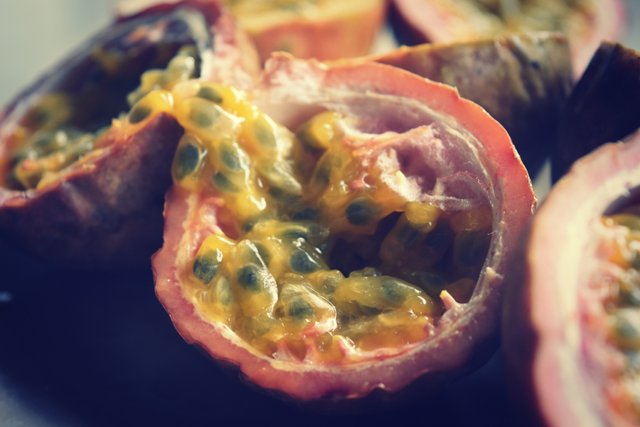 Chocolate topping
---
Raw cacao powder
Extra virgin coconut oil
DIRECTIONS
---
To make the base, add all ingredients to a blender and process until it sticks together. Press firmly down into your mold. Place in the freezer to set while you prepare the filling.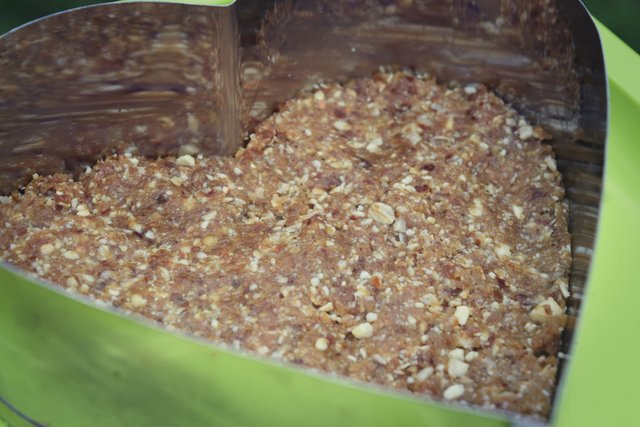 Slice passion fruits and scoop the pulp into a bowl. I don't mind the seeds, but if you are no fan of the crunchy seeds, add the pulp to a blender. Pulse a few time to separate the seeds from the gelatinous membrane. Then pour in a fine-mesh sieve. Using the back of a spoon separate the seeds from the juice.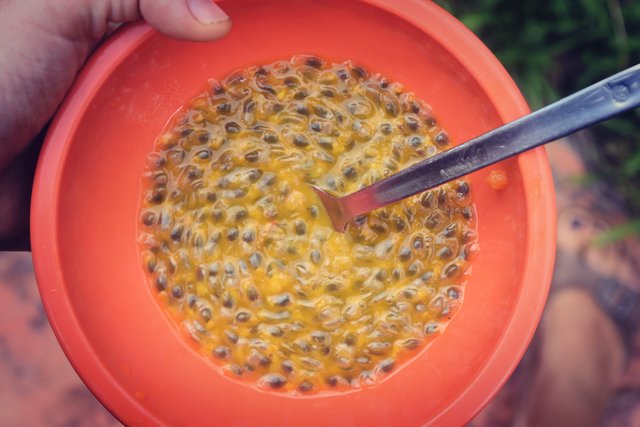 Bring coconut cream and agar-agar to a gentle boil under constant stirring. Reduce heat and cook until the agar-agar completely dissolved - or until you cannot see small flakes or lumps of the agar anymore. This will take about 10 to 15 minutes.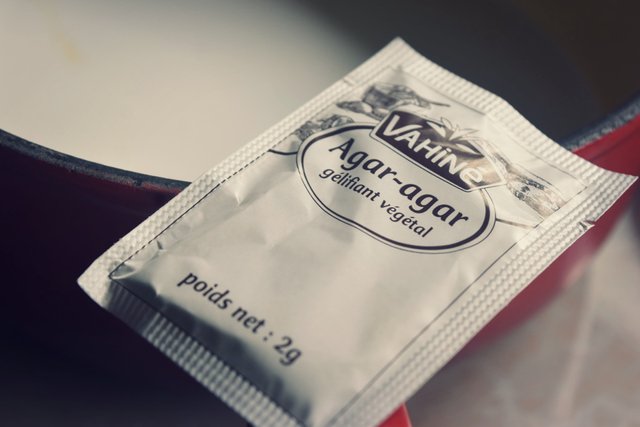 When completely dissolved, add the passion fruit, coconut nectar or maple (if using), and acai powder. Stir well to combine.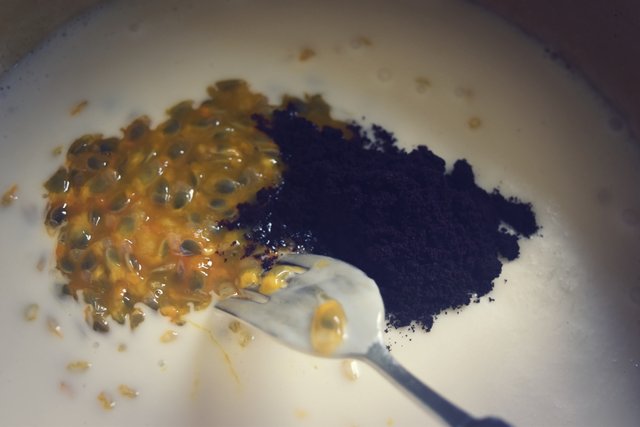 Pour mixture into the tart mold and refrigerate until the filling has set. This will take about 1 to 2 hours.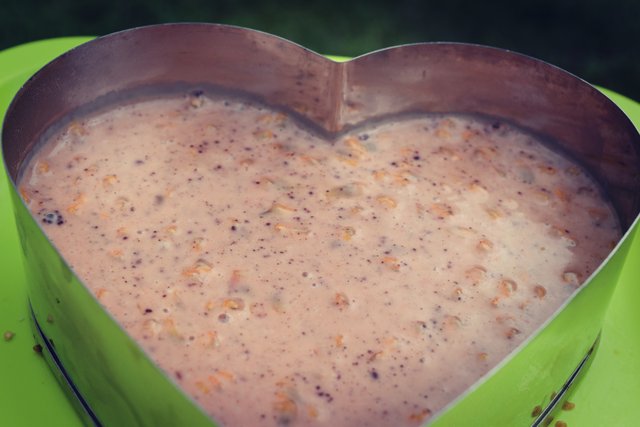 Mix amounts of raw cacao powder and coconut oil to make vegan chocolate. Pour over the tart and serve.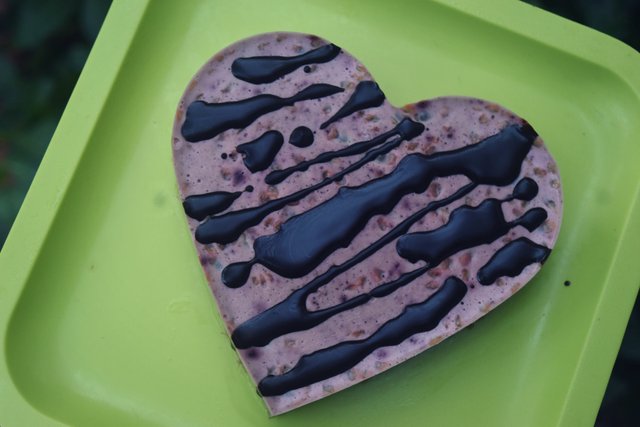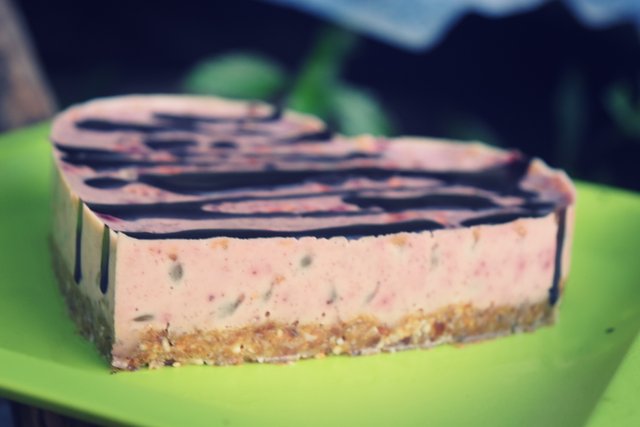 Ryuk, my lovely furry friend, was interested too lol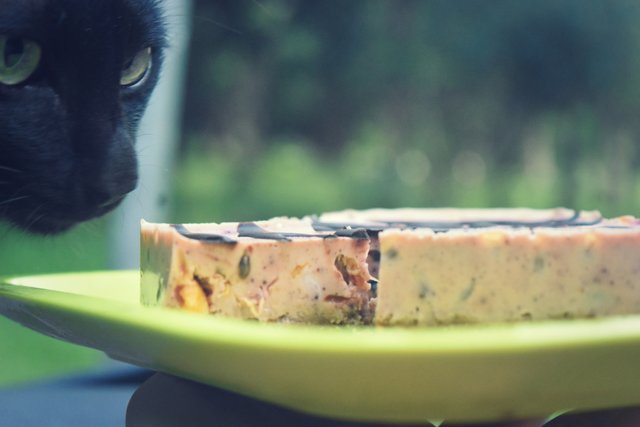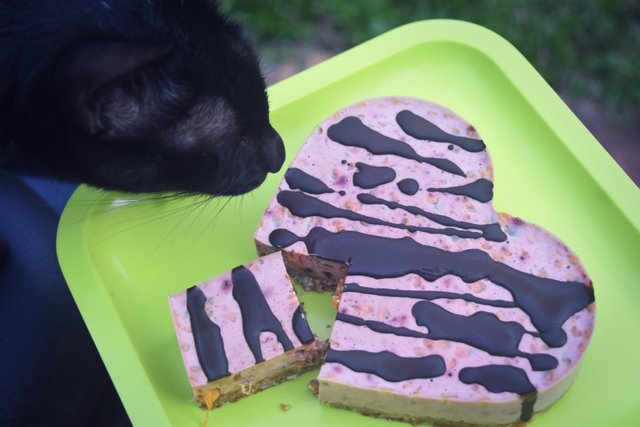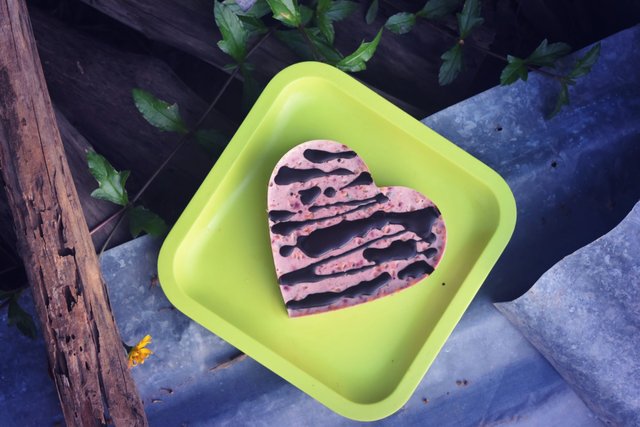 WISHING YOU ALL A WONDERFUL DAY ღ ღ ღ
---

FYI: For green smoothie tips, tricks, and recipes, download my FREE GREEN SMOOTHIE EBOOK HERE!
---
ALL CONTENT IS MINE AND ORIGINAL!
PICTURE(s) TAKEN WITH NIKON D5600
---
LET'S CONNECT!
---
Website - Facebook - Google+ - Twitter - Pinterest - YouTube
---
🥑🍓🍆 FIND MORE YUMMY PLANT-BASED CREATIONS BELOW 🥑🍓🍆
---