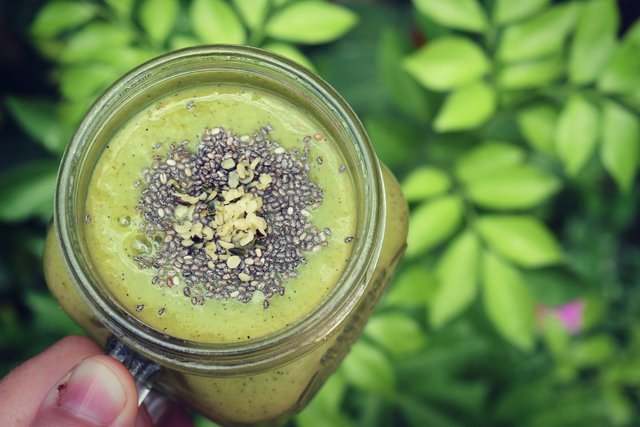 Are you a green smoothie lover too? Though they are nothing new - I have been drinking one for breakfast or snack for over 7 or 8 years - they are still very popular amount the health-conscious eaters. When they just came to play green smoothie haters said they were just another passing hype and not healthy at all. Really?
They are still here and how in the world can a glass full of plant goodness be unhealthy.
Over the years I have made many people green smoothie addicts my mom, godchild, and husband included. Just my dad. He still is a hater even though I tried so many different ones. But hey that's just fine. Thanks to me he is eating less meat and more veggies and fruits.... so I couldn't be any happier.
But hey now it is smoothie time before I jump on my bike and drive to Kampot and open our little bakery.
TROPICAL MORNING LOVE ღ ღ ღ
---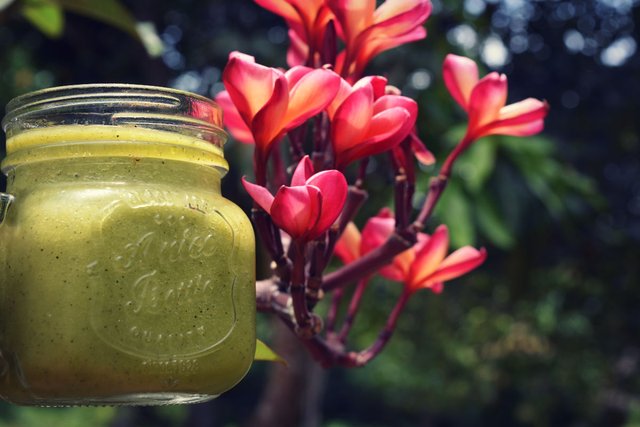 Ingredients (serves 2 for breakfast)
---
2 cups fresh spinach
1 stalk celery
1 cup mango
1 cup papaya
1 cup pineapple
1 big banana (or 3 small tropical banana)
1 tbsp moringa powder
Water as needed
1-2 tbsp extra virgin coconut oil
Directions
---
Place spinach and water in a blender. Blend until smooth. Add all other ingredients and blend again. If you have a high -speed blender you can throw everything in at once. If the smoothie is too thick for you at more water.
Optional: top with superfoods like chia seeds, hemp hearts, or goji berries if you like. I used chia seeds and hemp hearts this time.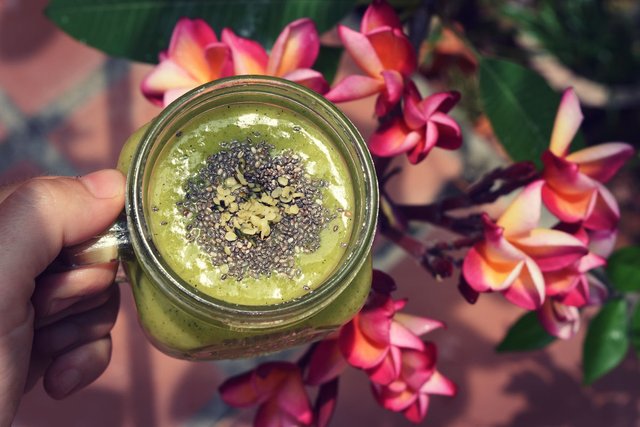 WISHING YOU ALL A WONDERFUL DAY ღ ღ ღ
---

FYI: For green smoothie tips, tricks, and recipes, download my FREE GREEN SMOOTHIE EBOOK HERE!
---
ALL CONTENT IS MINE AND ORIGINAL!
PICTURE(s) TAKEN WITH NIKON D5600
---
LET'S CONNECT!
---
Website - Facebook - Google+ - Twitter - Pinterest - YouTube
---
🥑🍓🍆 FIND MORE YUMMY PLANT-BASED CREATIONS BELOW 🥑🍓🍆
---