TAKIS! TAKIS! TAKIS! HomeMade Takis Fuego Snack Recipe
Do you like Takis Fuego snacks as much as I do? They are crunchy, spicy and good. The following recipe is a "cheat" recipe to making quick Takis Fuego snacks. I have made the snacks from scratch and I will include the video at the end of this post. If you have a chance please check it out.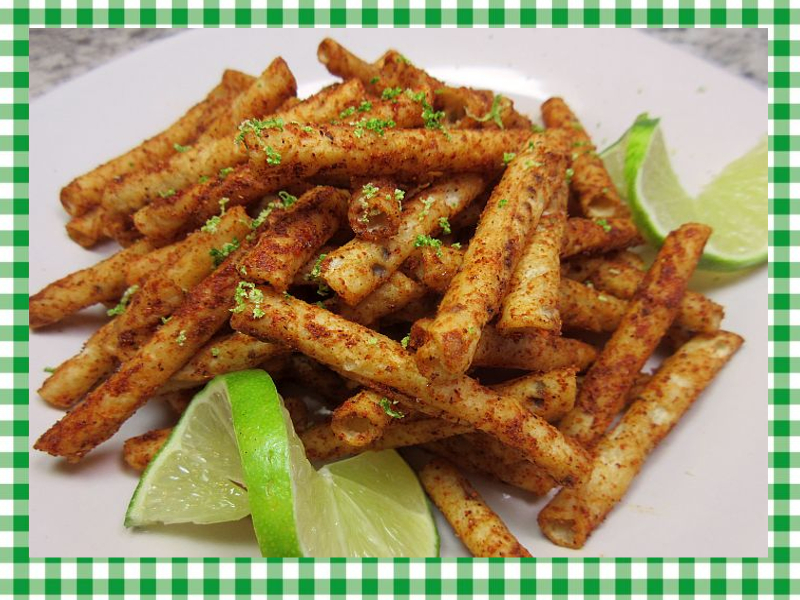 This is the secret to making this delicious Takis snack without all the work. This is a bag of Tostitos rolled dipping tortilla chips.
These will work!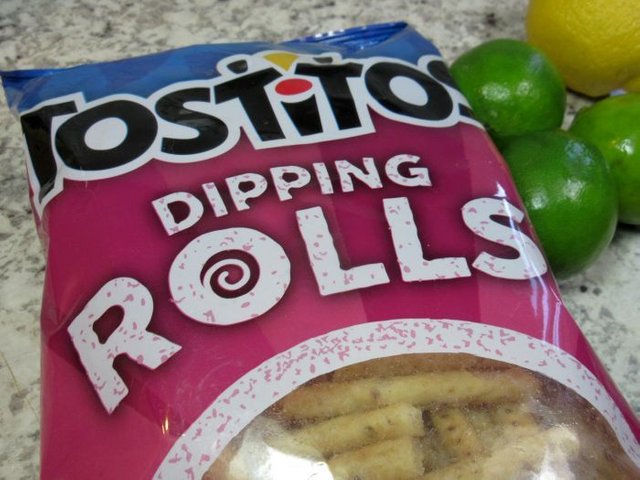 SPICE INGREDIENTS:
1 tbsp. powder cheddar cheese
1 tsp. ancho chili powder
1 tsp. dark chili powder
1 tsp. chili lime powder
1/4 tsp. onion powder
1 tsp. salt
1 tbsp. cayenne pepper
EASY CHEAT TAKIS FUEGO:
2 cups or 2 handfuls of Tostitos rolled tortilla chips
1 tbsp. lime juice
Add chips to large bowl. Drizzle lime juice over the chips. A little juice goes along way and you don't want to make them soggy. Add Takis Fuego seasoning and gently toss. Add amount of seasoning to your liking.
ENJOY.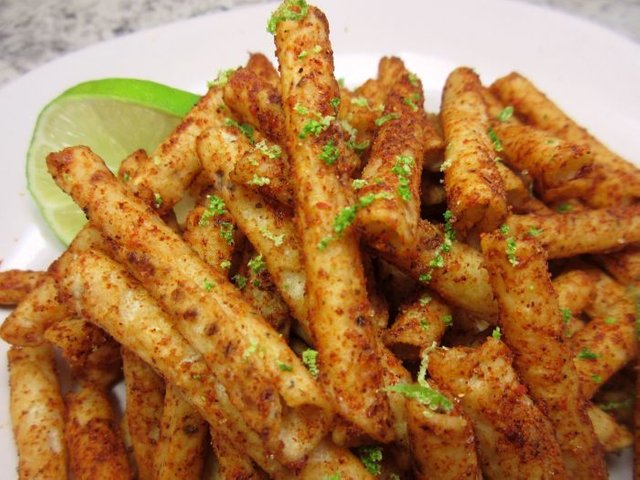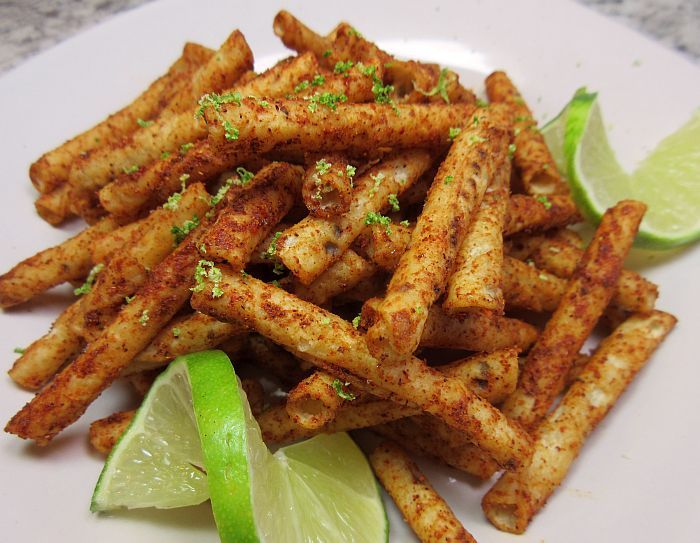 These homemade Takis Fuego snacks are so good. The family will love them.
Please UPVOTE and FOLLOW ME.
^^^^^^^^^^^^^^^^^^^^^^^^^^^^^^^^^^^^^^^^^^^^^^^^^^^^^^^^^^^^^^^^^^^^^^^^^
Some other recent posts you may enjoy:
Anyone want some Crab Cakes? ~ Yummy Homemade Crab Cakes
https://steemit.com/food/@tesscooks4u/anyone-want-some-crab-cakes-yummy-homemade-crab-cakes
How to Make Homemade Beef Sausage ~ Breakfast Sausage Recipe
https://steemit.com/food/@tesscooks4u/how-to-make-homemade-beef-sausage-breakfast-sausage-recipe
What's for Dinner?! ~ Baked Haddock , Red Potatoes & Sauteed Veggies
https://steemit.com/food/@tesscooks4u/what-s-for-dinner-baked-haddock-red-potatoes-and-sauteed-veggies
Creamed Chipped Beef ~ SOS ~ Sh*t on a Shingle Recipe
https://steemit.com/food/@tesscooks4u/creamed-chipped-beef-sos-sh-t-on-a-shingle-recipe
Blooming Flowers in our Garden ~ Pennsylvania
https://steemit.com/nature/@tesscooks4u/blooming-flowers-in-our-garden-pennsylvania
Spicy Asian Ramen Noodle Shrimp ~ If you love SHRIMP...
https://steemit.com/food/@tesscooks4u/spicy-asian-ramen-noodle-shrimp-if-you-love-shrimp
What's for Lunch?! Chinese Veggie Stirfry with Rice
https://steemit.com/food/@tesscooks4u/what-s-for-lunch-chinese-veggie-stirfry-with-rice
^^^^^^^^^^^^^^^^^^^^^^^^^^^^^^^^^^^^^^^^^^^^^^^^^^^^^^^^^^^^^^^^^^^^
Please UPVOTE and FOLLOW ME. Thanks so much . Have a wonderful day. Tess

How To Make TAKIS Fuego ~ Takis SPICY Rolled Tortilla Chip Snack Recipe