Filipino Food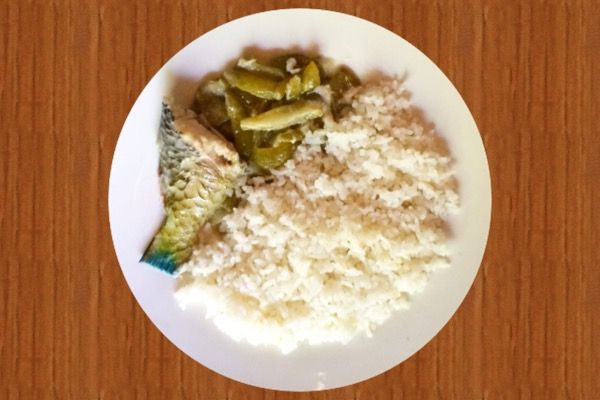 Parrotfish cooked in coconut milk with Bilimbi (Kamias) served with rice.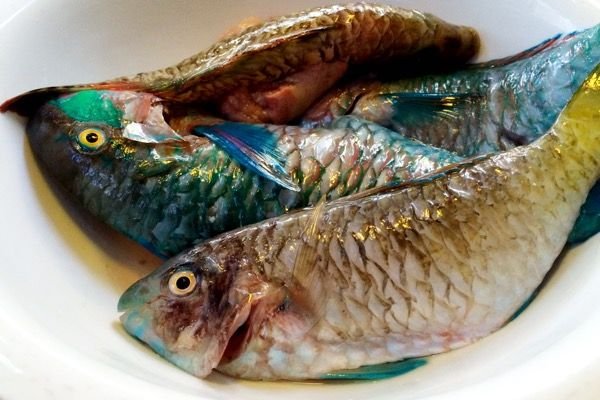 We usually cook parrotfish in coconut milk with vinegar and corn pepper due to its obnoxious fishiness. I like it with Chinese cabbage or eggplant too.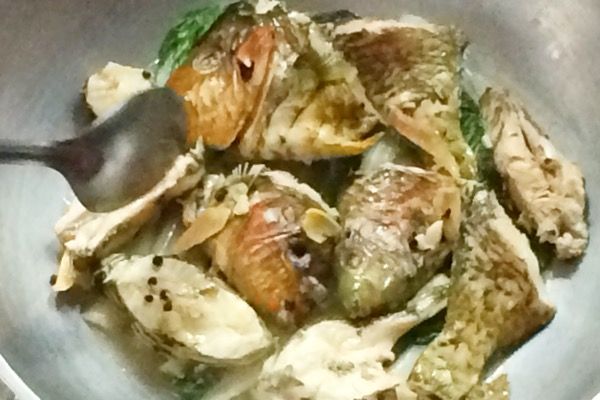 My younger sister's way of cooking is different from mine. She cooks parrotfish in vinegar, salt and spices first (no water) separate from veggies. She cooks veggie in coconut milk, salt and spices then add cooked parrotfish and coconut cream when veggie is cooked. She always serve overcooked dish.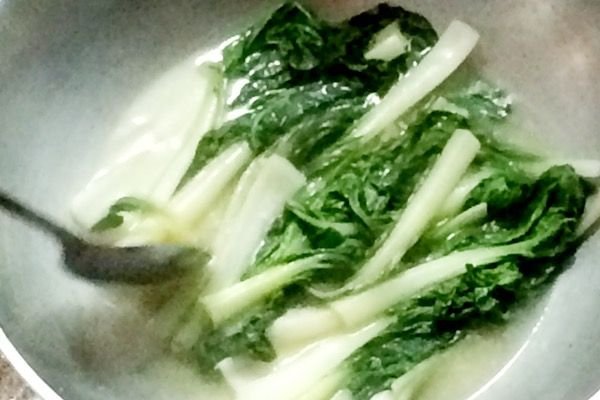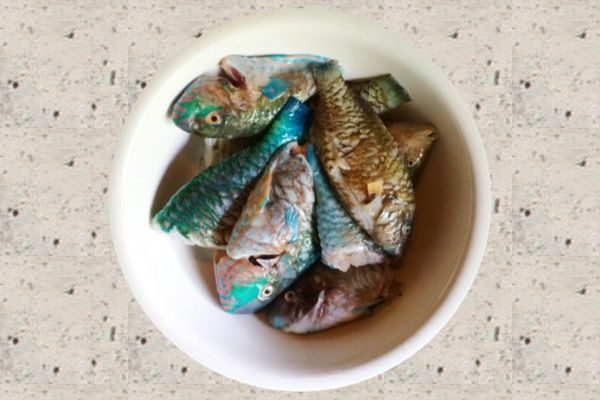 Since I am a lazy cook I do not cook them separately. Haha!

~ Just boil coconut milk with a bit of salt, corn pepper, and crushed garlic.
~ Add Chinese cabbage and/or eggplant. Wait until it's half cooked.
~ Add vinegar, cleaned parrotfish and coconut cream with thinly sliced onions.
Lower heat. Turn off the stove after few minutes (DON'T FORGET lest you end up with a grilled dish. LOL!).
Yummy Seafood! ;)

---
Camera: Camera+ iOS app
(edited with PhotoCollage iOS app)
Location: Sorsogon City, Philippines

---
• About PhotoContests •
• Photography Contests FAQ •
---