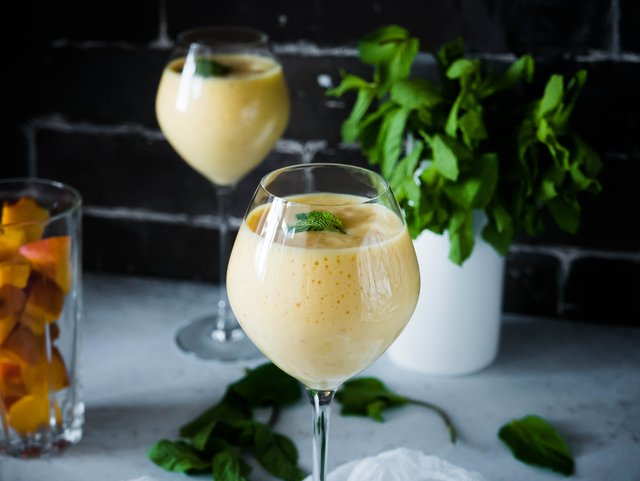 Good morning, my dears! Today my day started with a good mood and as the heat on the street increases with every day I continue to come up with new drinks and smoothies every day.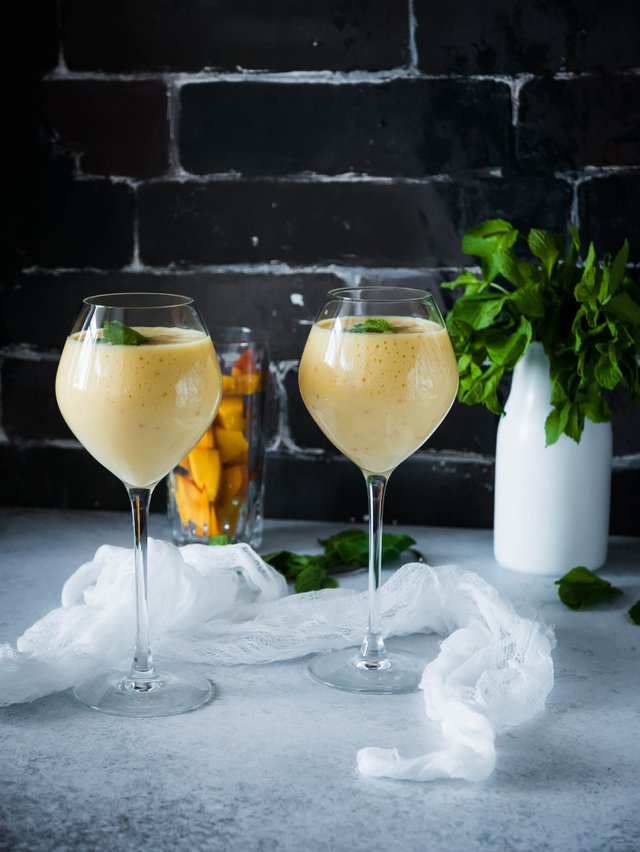 Today I prepared a tender and nutritious smoothie with cold milk, vanilla sugar and mango. You only need to take three ingredients!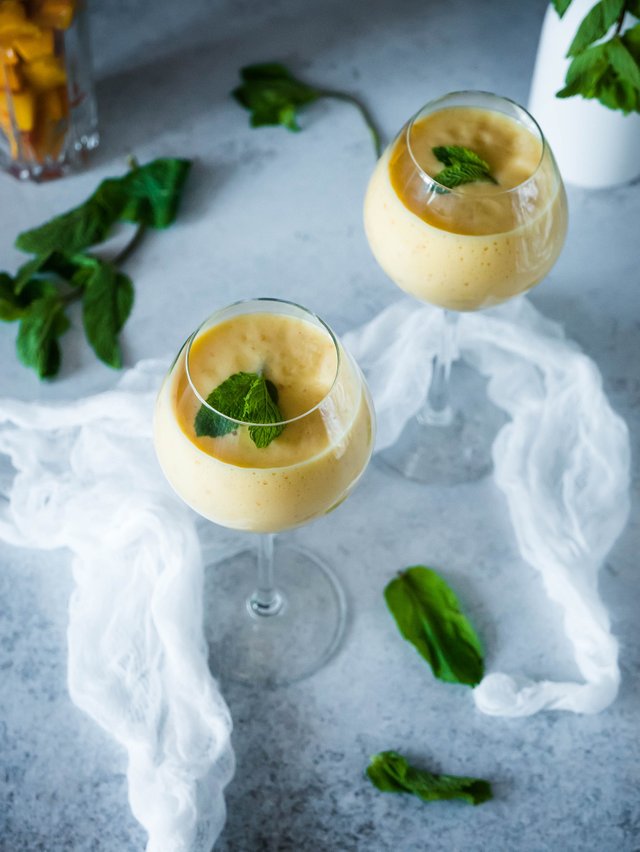 Smoothies on this recipe are terrific and very tasty. Mango gives smoothies a smooth texture and velvet taste, and vanilla makes smoothies very fragrant.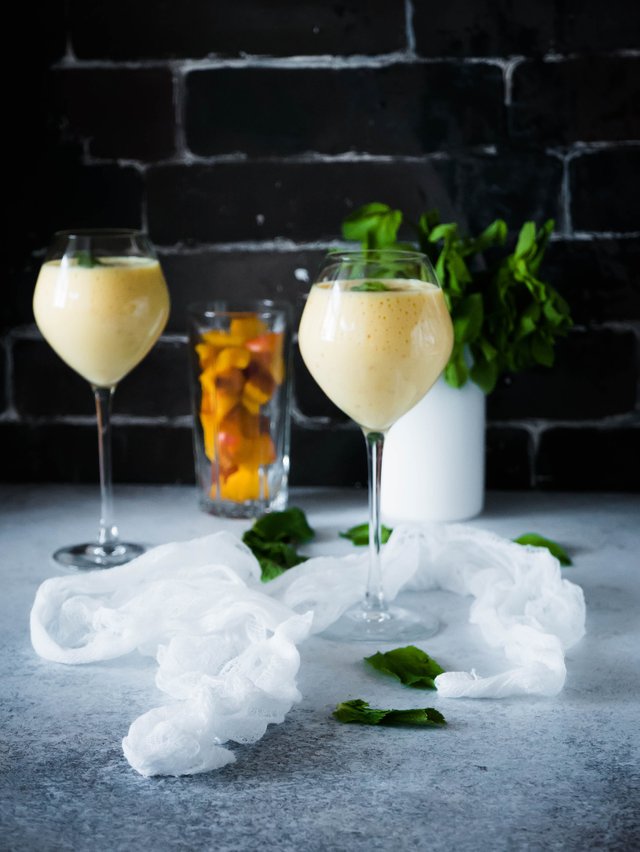 Mango must be chosen so that it is very ripe and soft, so your smoothies will get more gentle and will get a beautiful shape.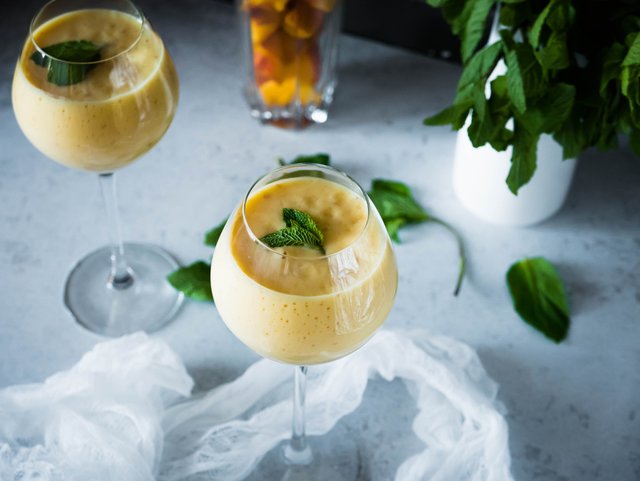 I was delighted with this smoothie and will now very often cook it for my family.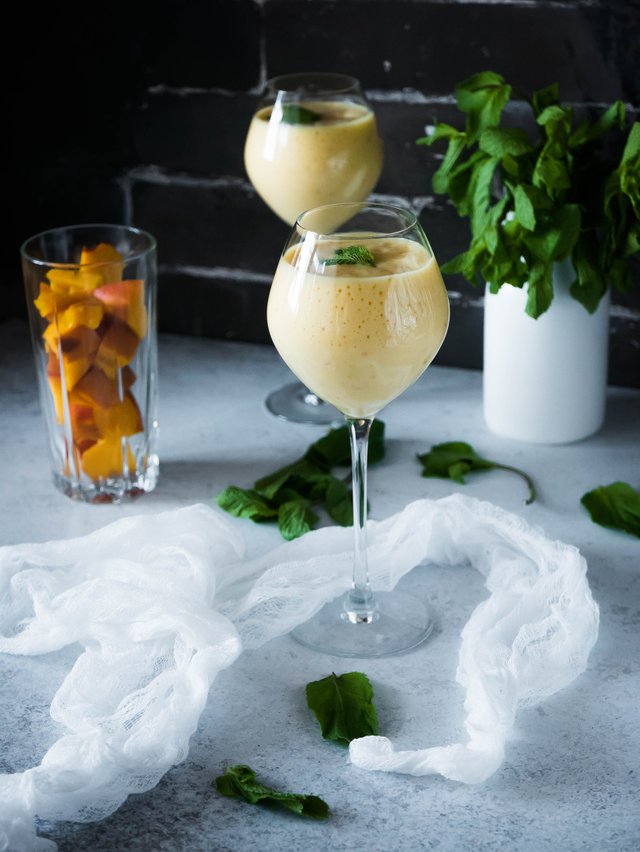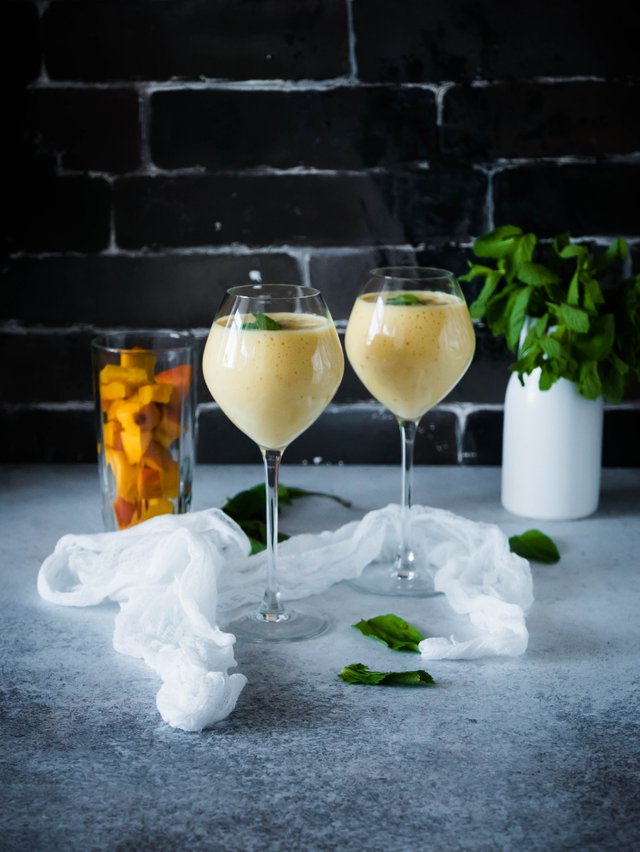 Recipe for smoothies is very simple and just a couple of minutes of cooking you can enjoy a cold and fragrant smoothies, it's great is not it?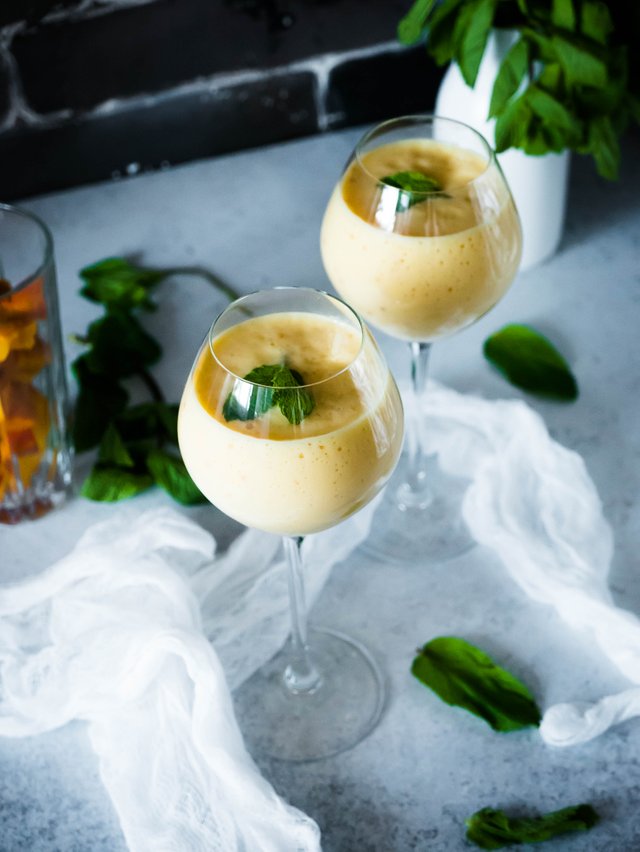 Now quickly remember this easy recipe and boldly cook it in your kitchen!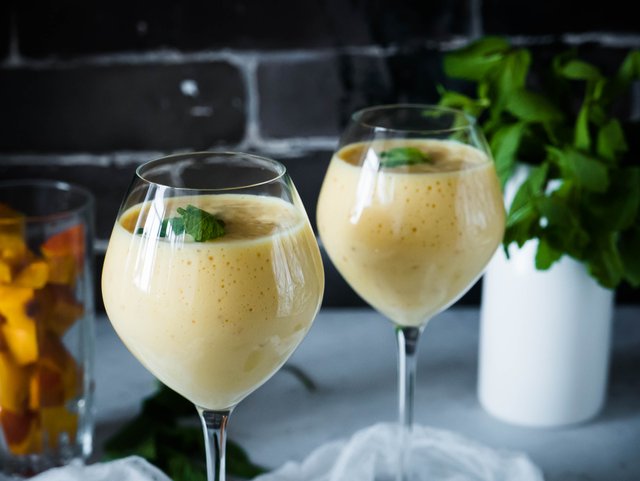 Also do not forget to enjoy my photos of smoothies :)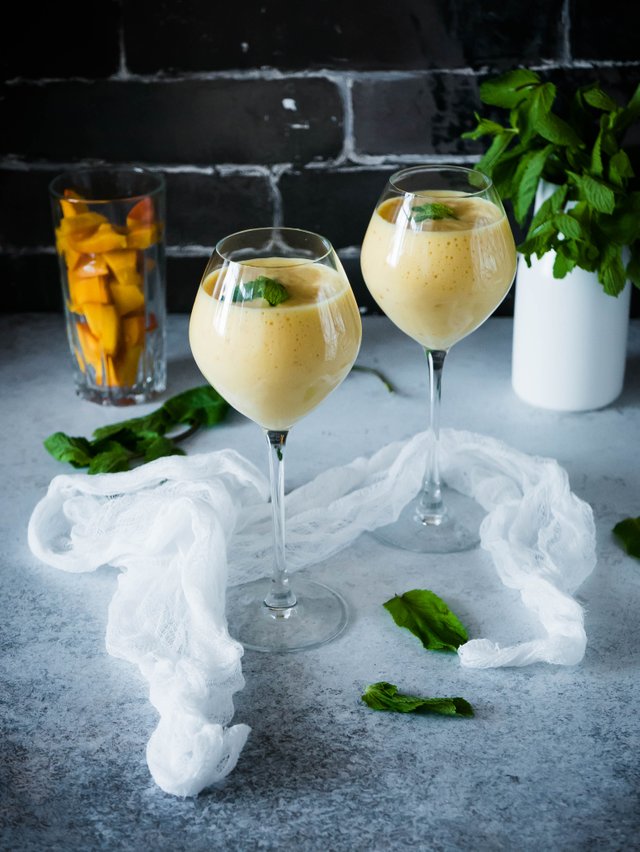 Ingredients:
Ripe mango - 1 pc.
Vanilla sugar - 2 tbsp. spoons
Cold milk - 2 cups
Preparation:
1. Add cold milk to the blender bowl.
2. Mango cut into small pieces and add to the milk.
3. Add vanilla sugar at the end.
4. Mix everything well.
5. Smoothies pour on the glasses and decorate with branches of fresh mint.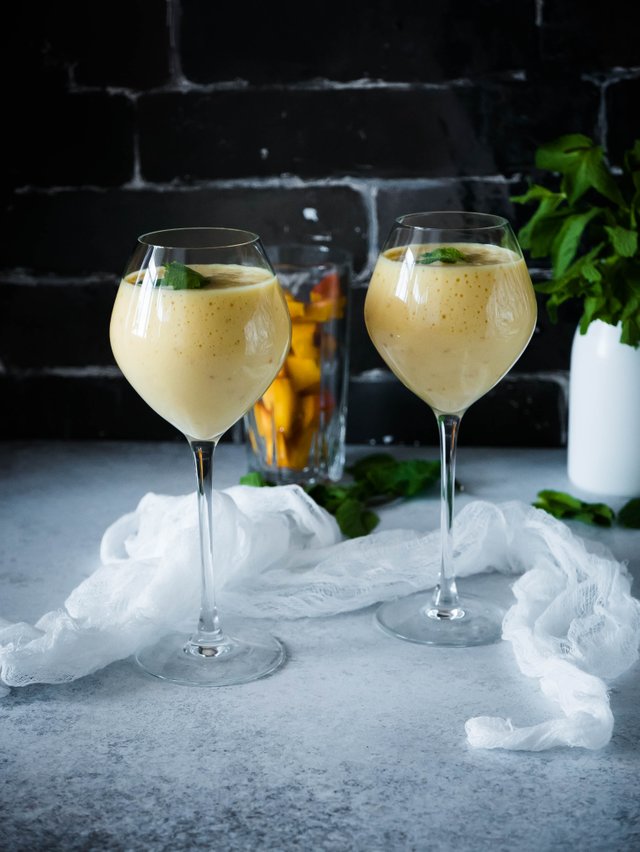 Camera: Panasonic Lumix DMC-LX100
---
Bon Appetit!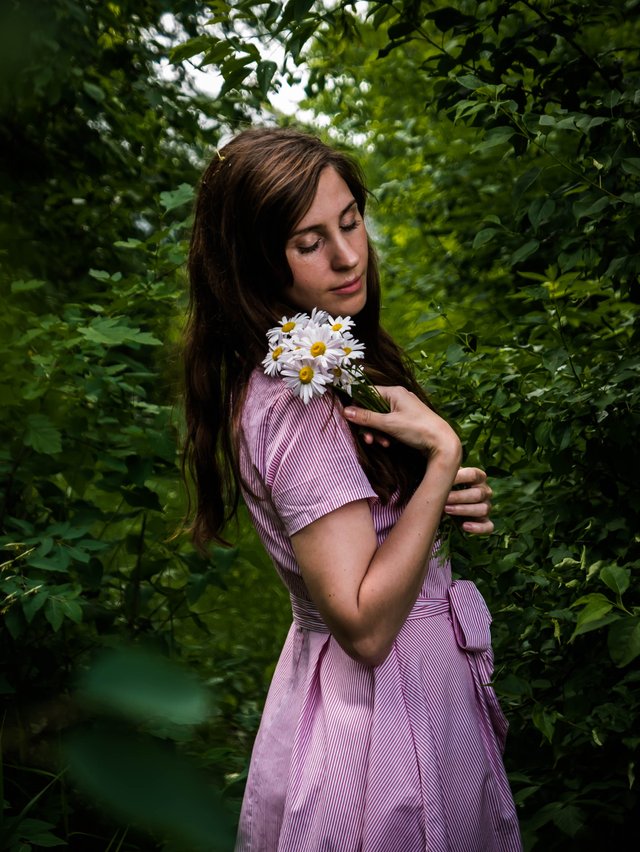 Thanks for watching and your time, I always appreciate it!
---
Here you can see some of my recipes:
1. The Pie with Cherries
2. Pasta with Green Beans and Parmesan Cheese
3. Salad with Avocado, Quail Eggs and Tomatoes
4. Muffins with Poppy Seeds, Oat Flakes and Lime
5. Brownie with Mint
6. Tortillas with Nutella and Bananas
7. Smoothie with Yogurt and Raspberries
8. Oatmeal Pancakes
Enjoy excellent day, friends!
---
P.S. Have you tried Presearch yet? You can get money by searching !

Click Here
---