Life is Sweeter without Sugar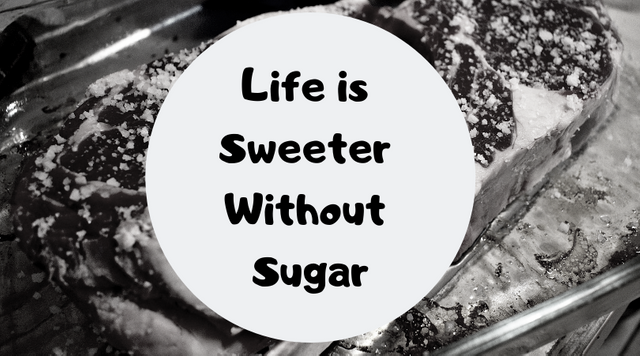 I've talked a lot about my journey with the carnivore way of eating but haven't talked much about the lasting effects of removing carbs and sugar from the diet. Many people like to refer to the sweet things in life as little pleasures we cant live without and I used to be one of them. A meal was never complete without a sweet end.
Part of why I loved baking so much was I was able to provide a high quality sweet things that'd make me happy as well as the other people that I shared them with.
Something that became apparent when I went carnivore was that that "sweetness to live" was going to have to end and for a long time that really made me sad.
Now I see the value. Life without sugar is sweeter. I'm calmer, more focused and I feel better. I've got more appreciation for what I have, like a loving partner who has been there for me for nearly 8 years. Things have been neither easy, nor perfect but I'm happy I have him in my life.
I've got my freedom, some of the cutest animals ever and some good friends that make life worthwhile. So while I may not be having a sweet treat after every meal, life keeps providing me with sweet treats for the dedication to getting myself healthy.
If you'd told me a year ago that I'd be eating only meat by now, I would have laughed at you. Being here now though, I currently can't see any good way to live that doesn't include this way of eating, at least for me.
Check out the links below for more like this one!
World Carnivore Month: Day 18 Finally.... KETOSIS
World Carnivore Month: Day 15
World Carnivore Month: Day 13
In case you missed them, some of my recent posts:
Acapulco Sunset: Pink and Blue January
Anarchaforko Anarchapulco Fork Update: What You Need to Know Right Now About the Fork
Satoshi Love

Hi there, if you're new to my blog here on Steemit check out this for more information on who we are and how we got here.