Yesterday, where all busy preparing for Fiestas en honor de nuestro Patron San Juan Bautista or Celebration in honor of our Patron Saint John the Baptist for this day here in Garcia-Hernandez, Bohol, Philippines,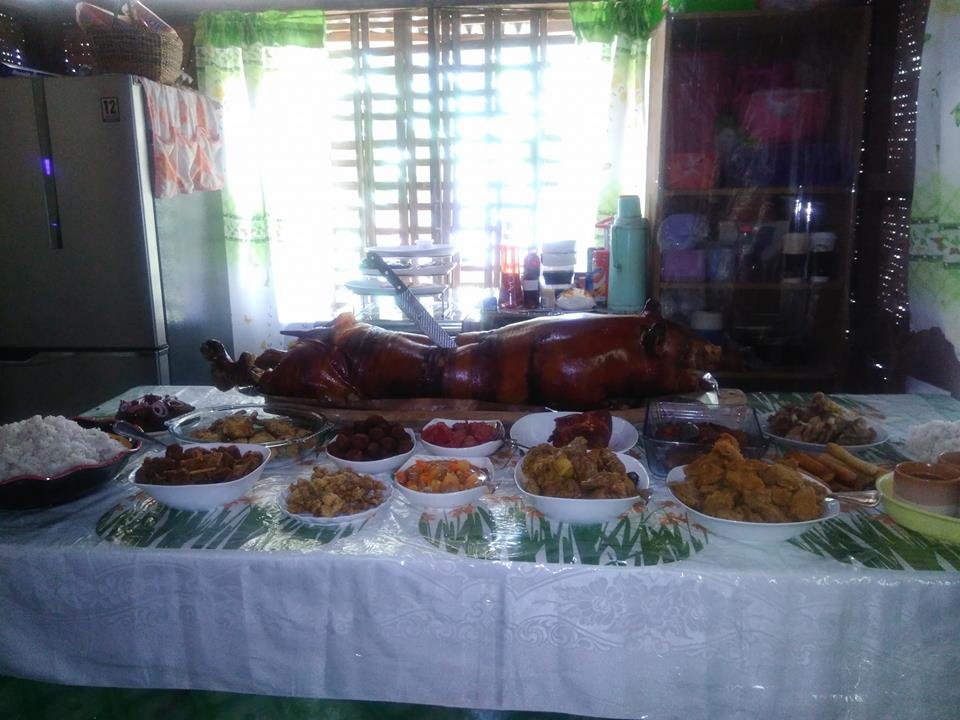 We celebrate the  fiesta as a thanks for all the blessing we receive every day. In a fiesta day, many dishes and food recipe will appear as a pride of every family like menudo, mechado, humbang baboy (Soured Pork) and many more. But the only dish that we always prepared every fiesta is the Lechon is a pork dish where every province have a different recipe and technique on cooking.
3:00 A.M, we started wash the pork and make sure that hairs on the skin are shaved.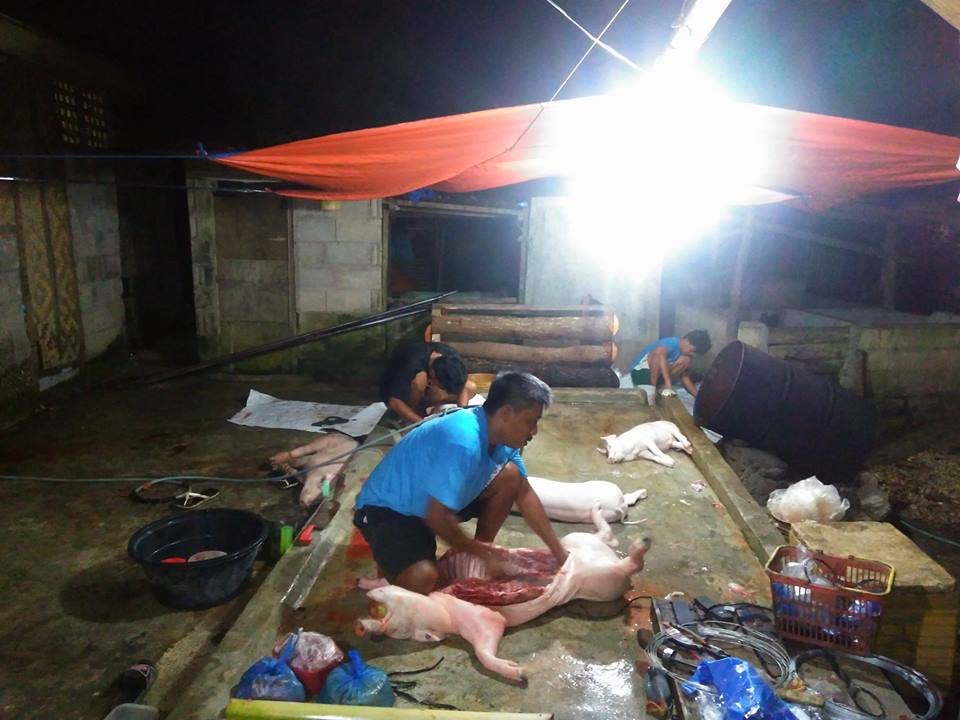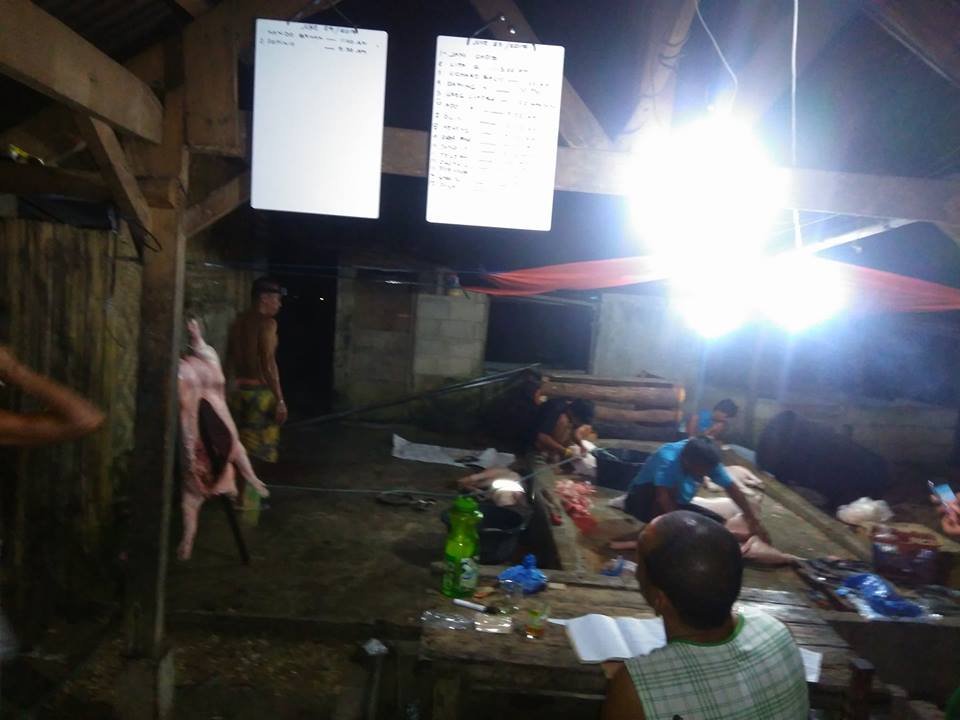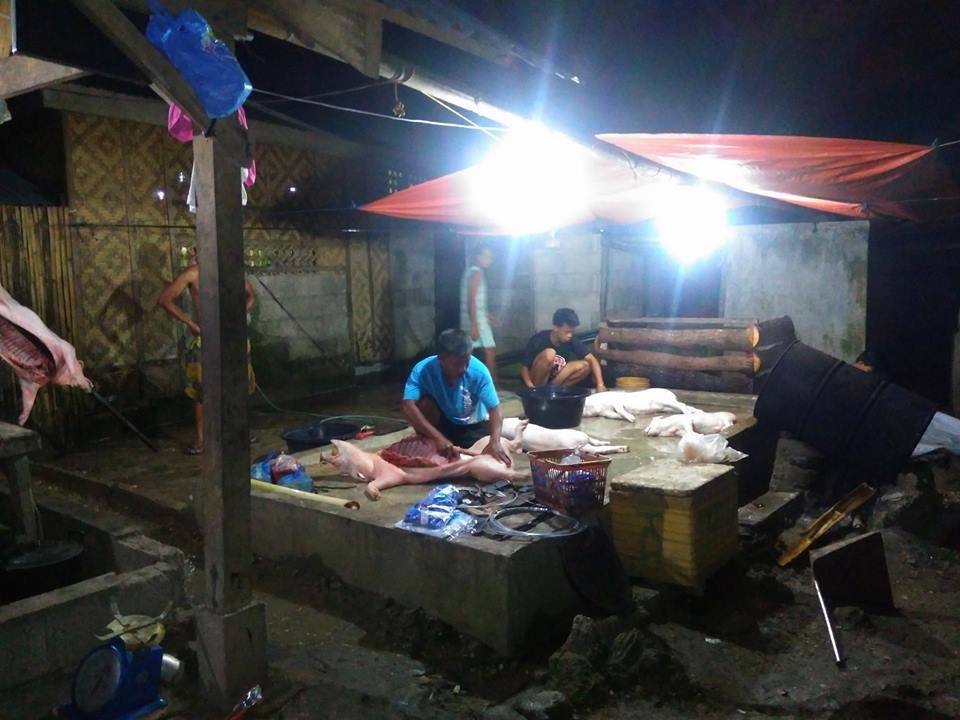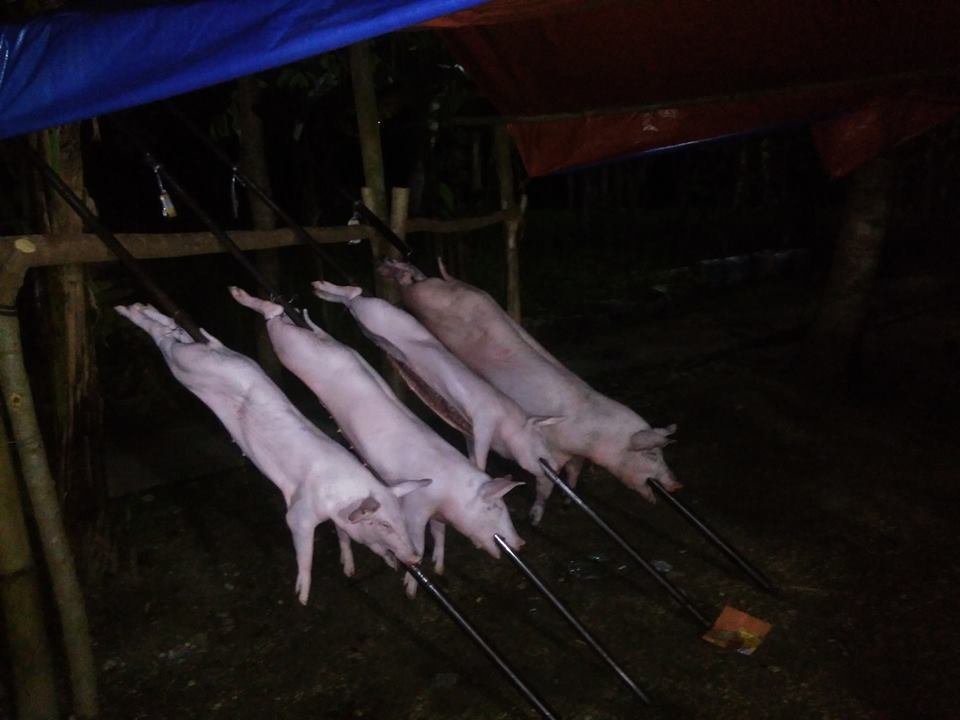 In a big pot, we put water then add lemon grass, bay leaves, onion, black peppercorn, garlic, and salt. To create a bride or marinade the pork.
Cooking Time.... 
If you want the recipe... you can get it here... CLICK OINK!!!!
While they're busy in cooking... Me, I printed some shirt to sell in the fiesta.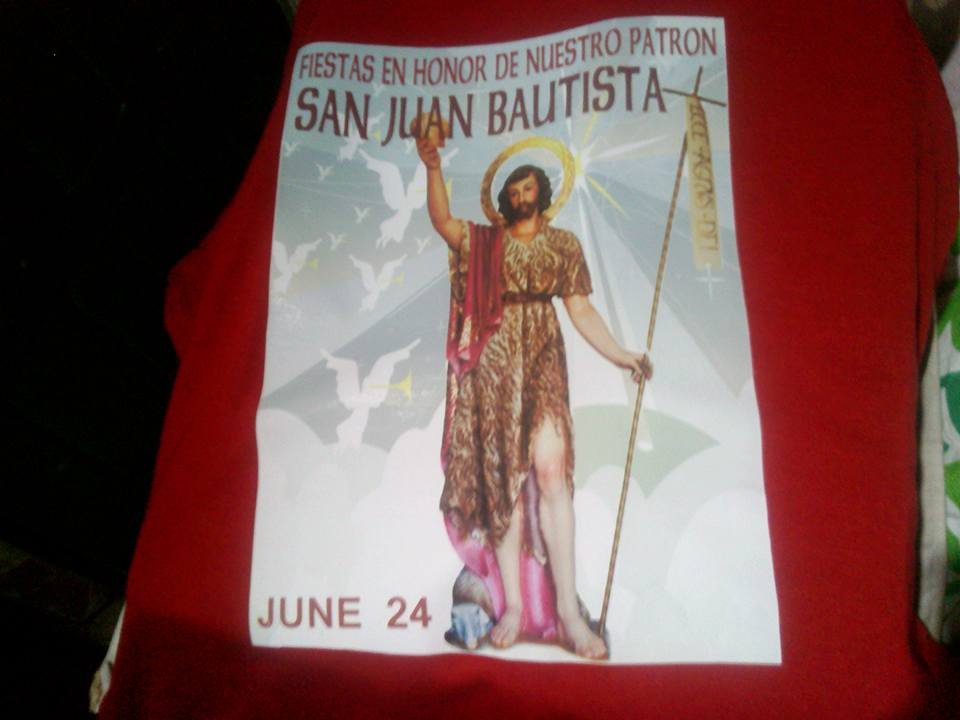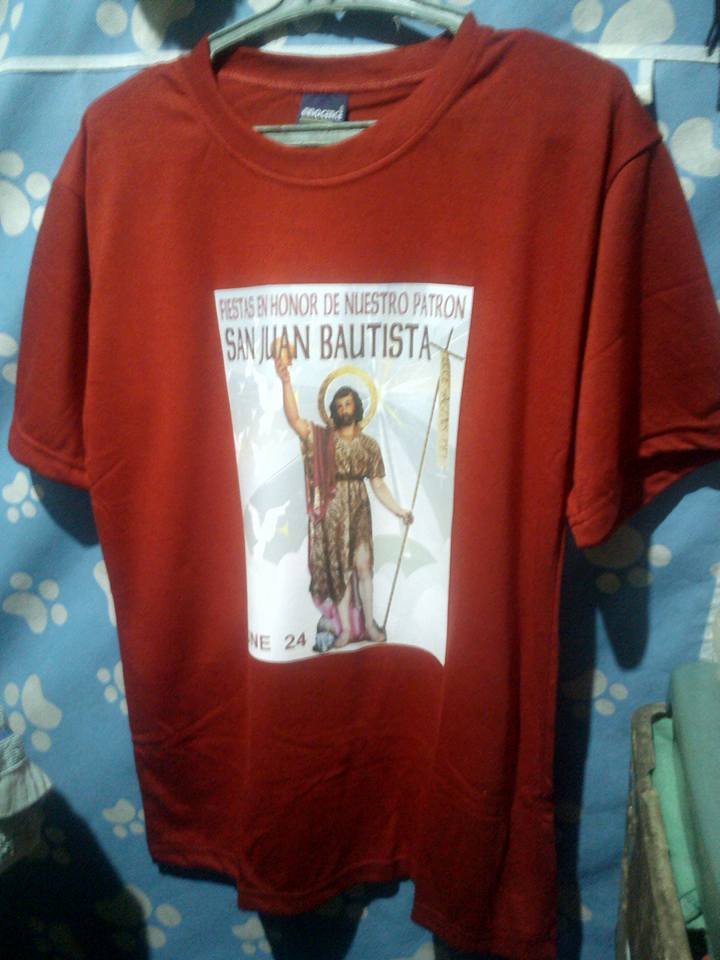 This morning, we got our first visitor, Lolo Kaloy came from other city here in Bohol.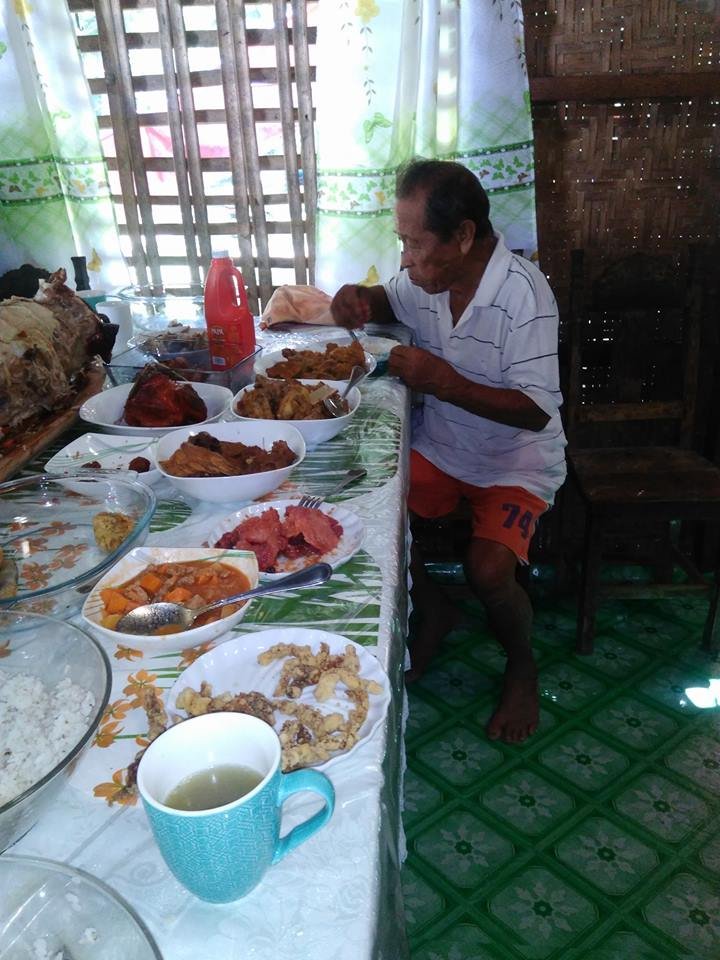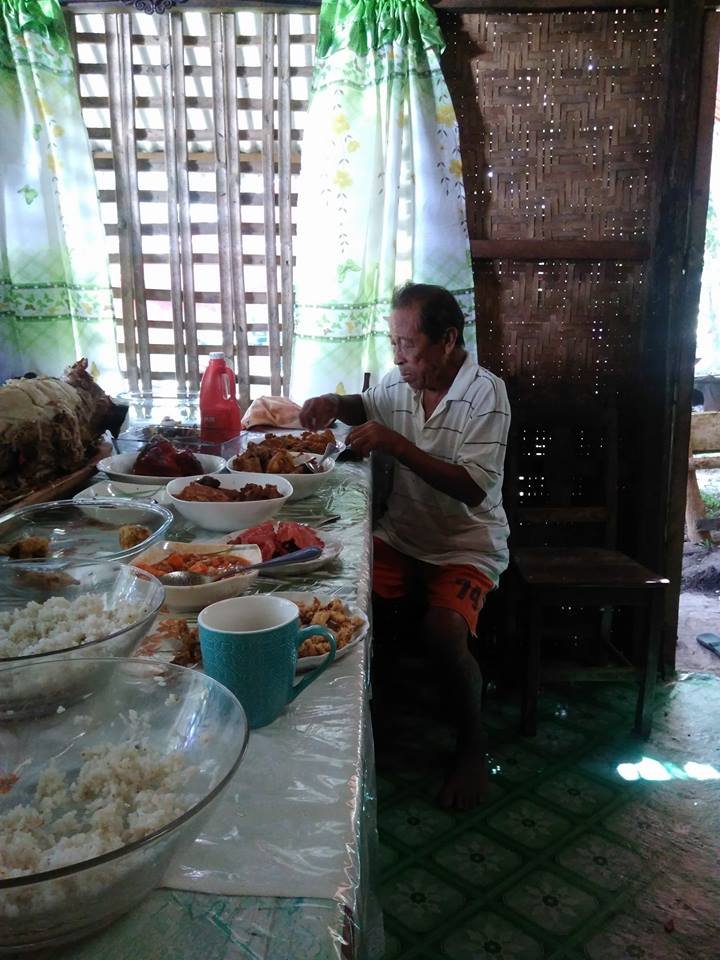 Because of the tradition we inherited from the Spaniards in past 200 years, we Filipino's celebrating fiesta by thanking the Patron like in my town our Patron saint is Saint John the Baptist.

+ Color Challenge: Friday SkyBlue
+ Contra was...... childhood..... people don't know what it felt like playing it back in the days............
+ Steemitphotochallenge # 44 - Food Entry 1 Taho Strawberry....
+ Sir @mynameisbrian Steem Club T-Shirt Design....is now one of my so called personal collection T-Shirt.........
+ Black N White - Don't Stare on Meeeee...... - Goat
+ MemeChallenge #22 - Entry #2
+ MemeChallenge #22 - Entry #1 - I'm Okay I Can Still Drive.....
+ Mulawin Vs. Ravena - Isa sa Pantaserye Gabi-gabing Inaabangan sa Telebisyon sa Pilipinas... One of the Fantasy Series every night in Philippines Televesion.
+ My Short Message - Happy Fathers Day - Father, Papa, Dad, Tatay, Itay, Tay, Ama
Follow me @lapilipinas