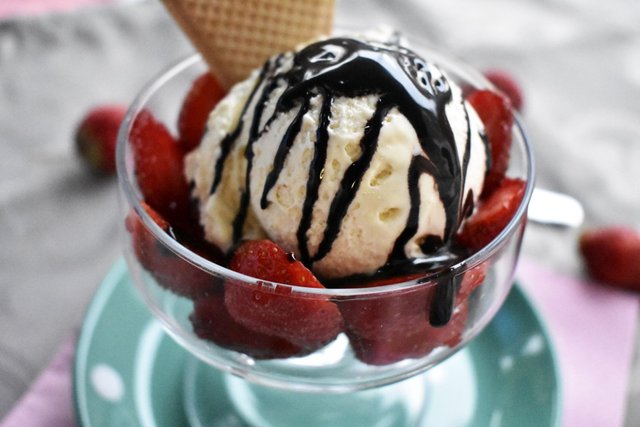 I adore anything made at home and i tried this homemade vanilla ice cream recipe and it was so yummy and even better than the store ice cream i decorated it with dame blanche chocolate topping and enjoyed it with fresh strawberries from my garden.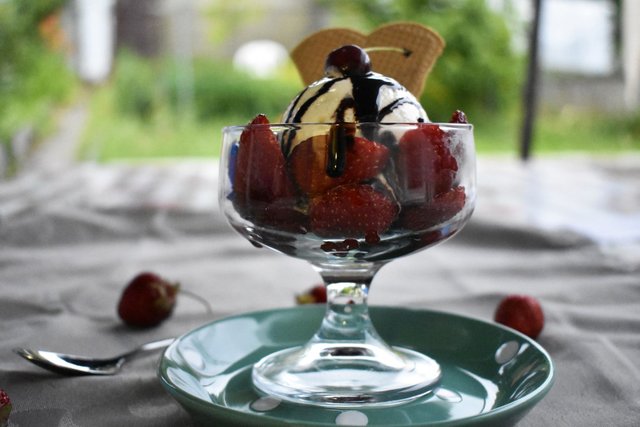 It needs only 3 ingredients and you enjoy your own vanilla ice cream, did i mentioned that this ice cream no need a machine to make, just by hand the easiest and the simplest ice cream recipe ever.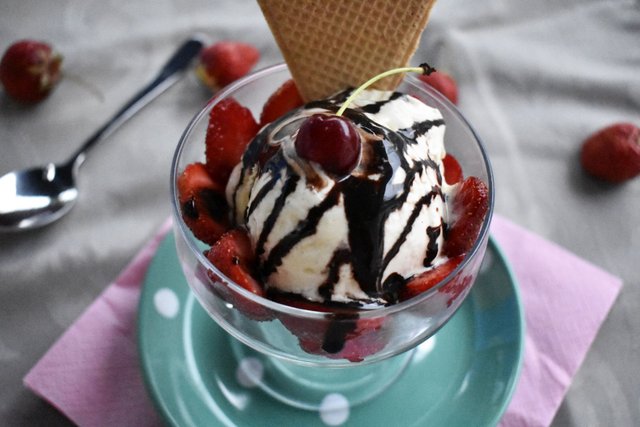 I enjoyed this ice cream at my home terace this afternoon i took some photos to share it with you. Let's read how this easy ice cream could be make.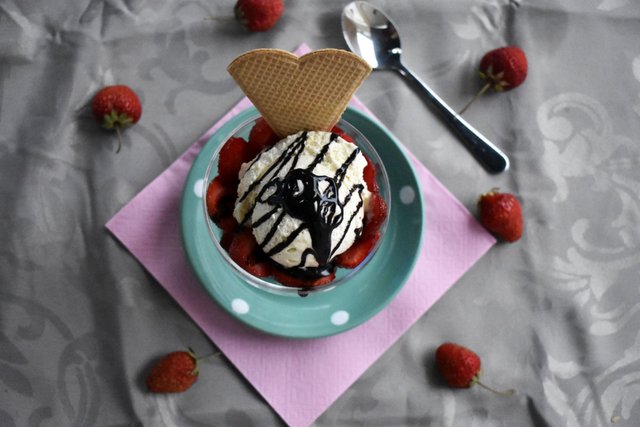 Homemade Vanilla Ice Cream(no machine)
Prep time: 15 mins
Freezing time: 6 hours
Yield: 1000ml container
Ingredients:
200g sweet condensed milk (2/3 cup)
500g cold heavy cream (2cups)
1 vanilla pod beans or 1 tbsp vanilla extract
For decoration:
1/4 cup fresh strawberries
Dame blanche chocolate topping
The way:
In a large bowl whisk the heavy cream until stiff peaks forms, ad the sweet condensed milk with vanilla and combine with spatula.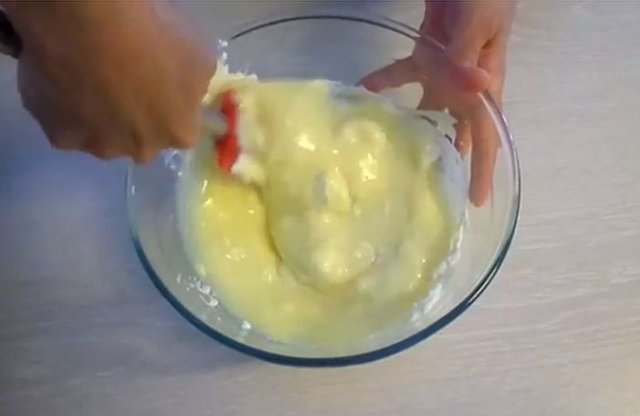 Pour the cream mixture in ice cream container, freeze at least 6 hours or over night.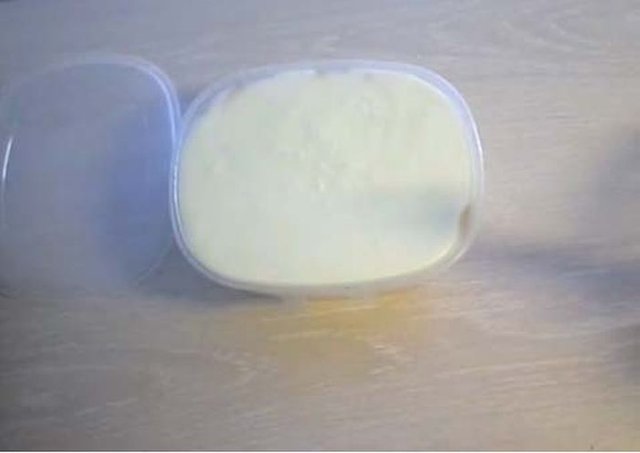 Scoop & serve it with fresh strawberries, decorate with chocolate topping (optional).
ENJOY!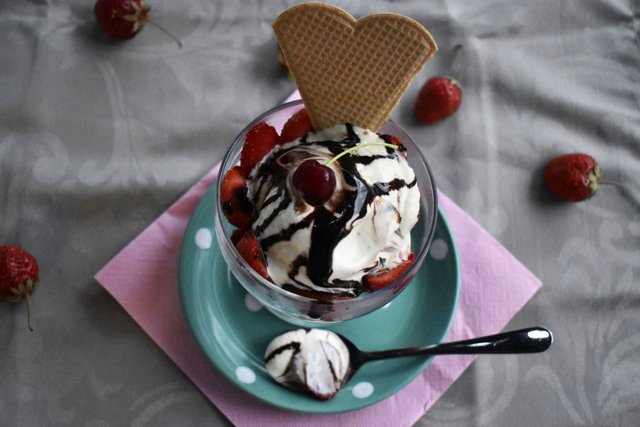 Thanks for stopping by. All my recipes and food photos are original and were taken with my Nikon D3400; Be free to UPVOTE, COMMENT and RESTEEM my post also check out my latest posts here:

Love,
Angie