Chocolate Chip Cookie Cake
No need to buy a cookie cake for your next celebration, you can make one with little effort (and for a lot less)!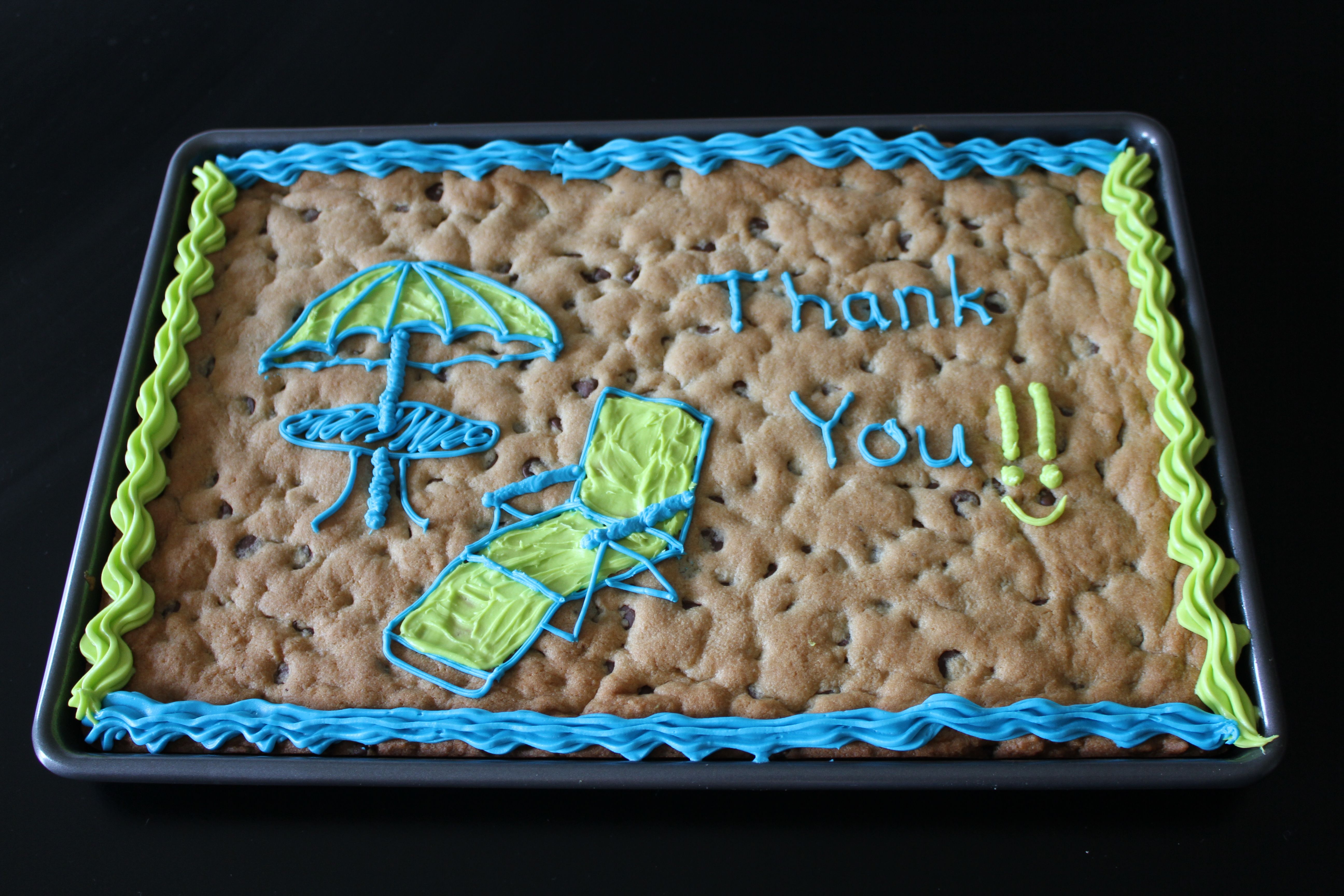 Ingredients
10 tablespoons Butter
2/3 cups Brown Sugar
1/3 cup White Sugar
1 Egg + 1 Egg Yolk
1 teaspoon Vanilla
1 2/3 cup Flour
3/4 teaspoon Baking Soda
3/4 teaspoon Salt
1 cup Chocolate Chips
1 container of your favorite frosting
Directions
Preheat oven to 350 degrees.
Grease a pie plate or cake pan (8 or 9 inch).
Cream the butter and both sugars together.  Slowly mix in the egg, egg yolk, and vanilla.
In a medium bowl, combine the dry ingredients. 
Mix dry ingredients into the wet mixture.
Stir in chocolate chips.
Press the cookie dough into the pie plate. 
Bake for 22-25 minutes. 
Let the cookie cool completely, then add the frosting as desired.
For more delicious dessert recipes, check out my other recent posts: