Stuffed Apples
Super easy! This crock-pot dessert tastes like warm apple pie, but with a whole lot fewer calories...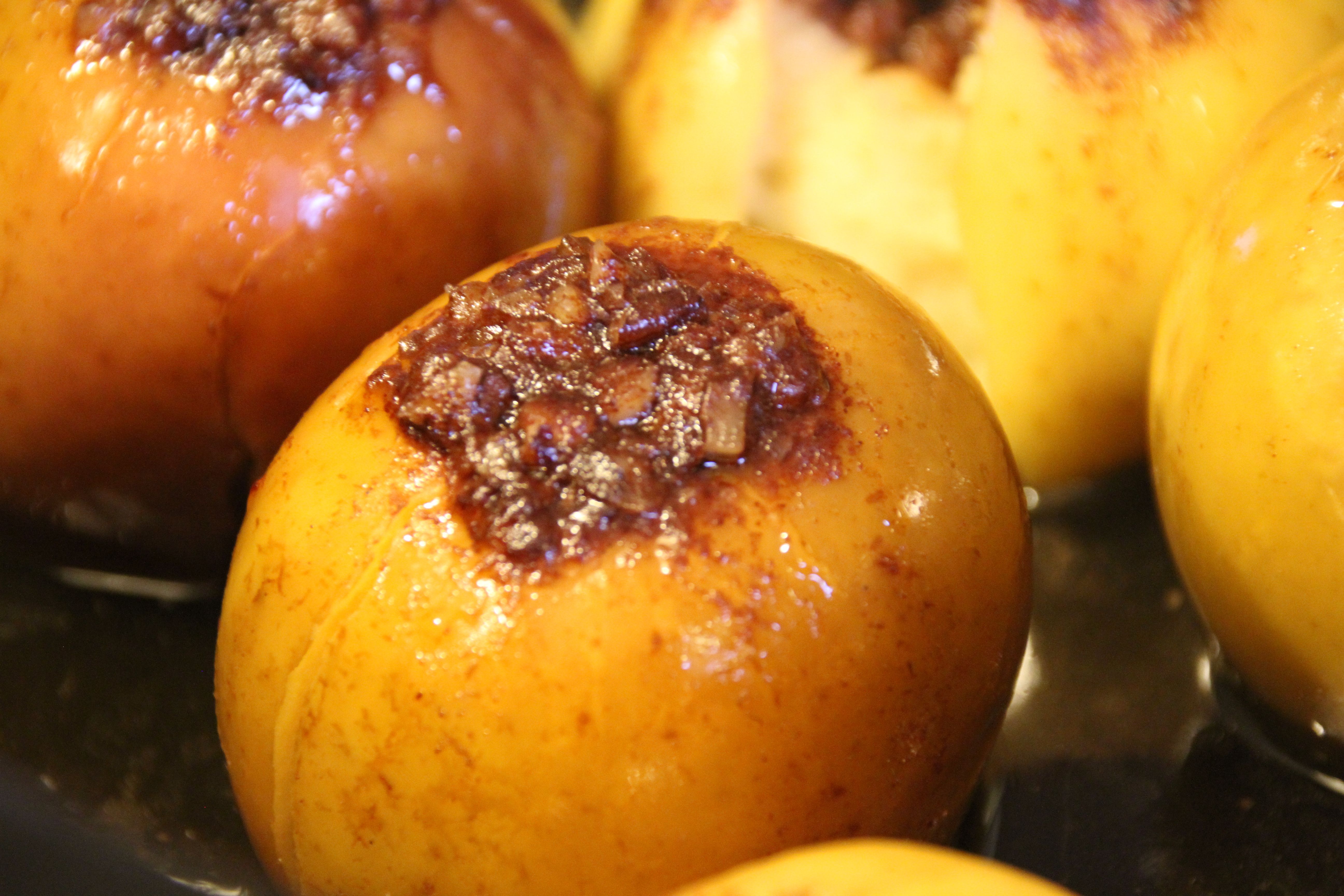 Ingredients
3/8 cup Brown Sugar
3/8 cup Walnuts or Pecans, chopped
1 ½ teaspoon Cinnamon
3 tablespoons Margarine or Butter, melted
6 Apples, cored
1/2 cup Apple Juice or Cider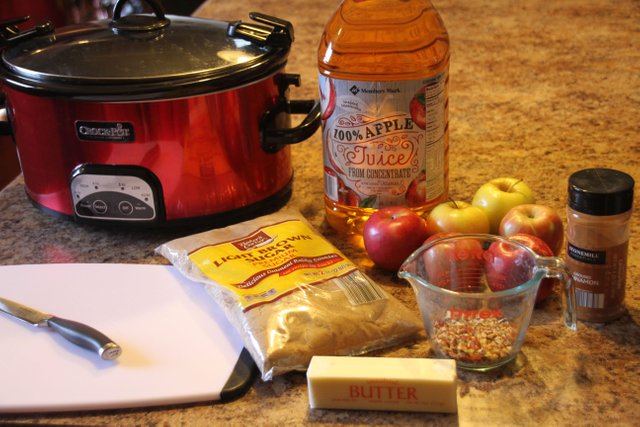 Directions
Wash the apples.
Core most of the way through each apple, using a hand-held potato peeler (this worked best for me!) or a small pairing knife.  I left about ½ inch apple at the bottom. 

You could remove the skin, but I don't, as it helps hold the apple together as it bakes.

In a large bowl, mix the brown sugar, nuts, margarine or butter, and cinnamon to make the filling. 
Stuff the apples with the filling.
Place them in the crock-pot.
Pour the apple juice or cider into the crock-pot, around the apples. 
Set the crock-pot on high heat and cook for 2.5 hours, or until the apples are soft and begin to collapse.

If you don't have a crock-pot, you can use a casserole dish. Pre-heat the oven to 350 degrees and cover the pan with aluminum foil. Bake for 45 minutes to an hour. 
Tips
There are several alternatives to the nuts.  You could try substituting with chopped raisins, prunes, granola, or rolled quick oats (moistened with 1 ½ tbsp water before stuffing the apples).
If you don't have apple juice or cider, you could use apple lime juice or apple vinegar (diluted with water and a little sugar) instead.
Try eating it with a scoop of frozen vanilla yogurt!
For more delicious dessert recipes, check out my other recent posts: