Gooey Butter Cake
Who doesn't love this St. Louis favorite??  Gooey butter cake is so rich and creamy, it just melts in the mouth!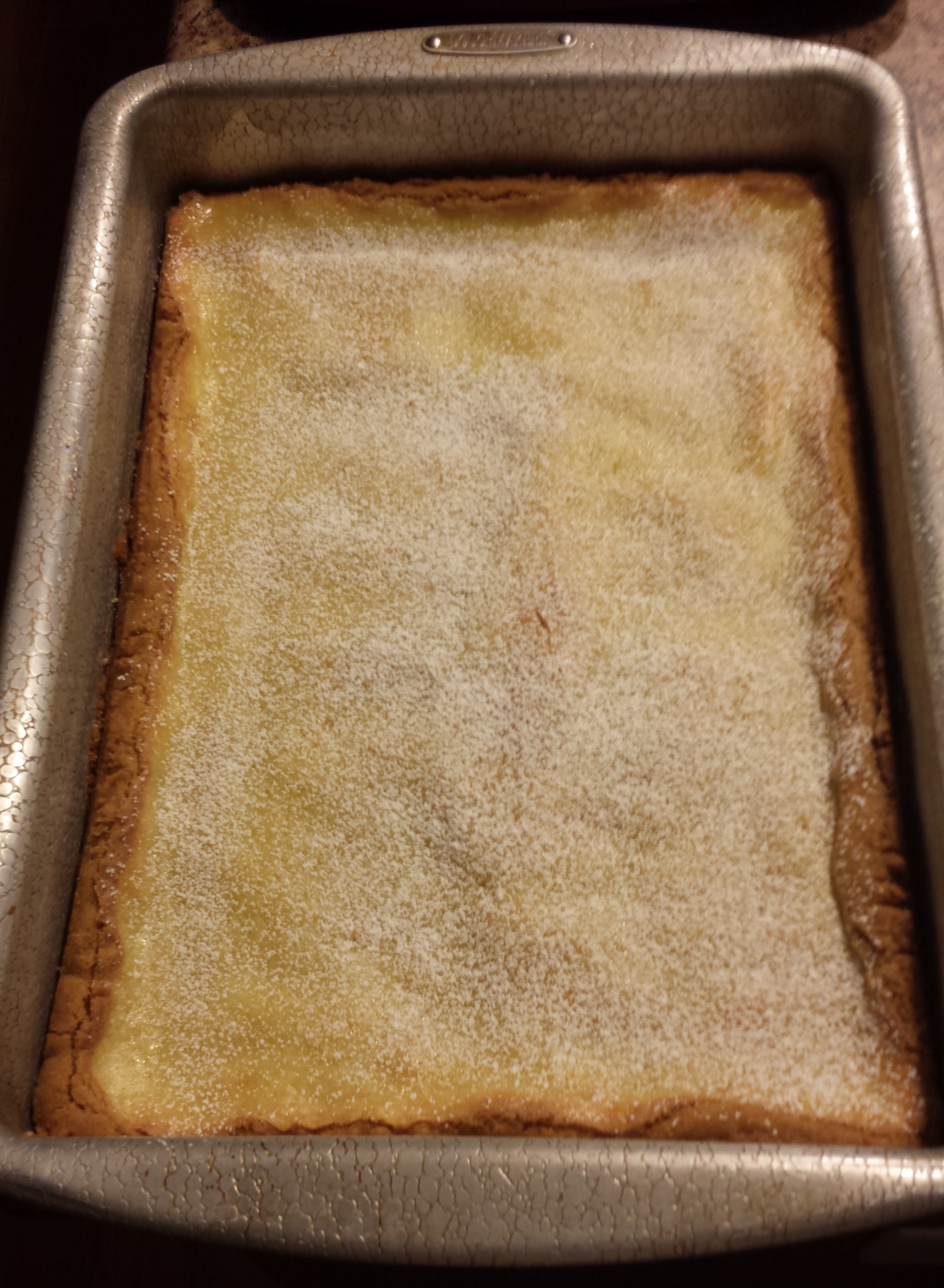 Ingredients
1 box Yellow Cake Mix
4 Eggs
1 stick Butter or Margarine, melted
1 tsp Vanilla Extract
1 (8 oz) package Cream Cheese
1 pound Powdered Sugar
 Directions
Spray 9 x 13 inch pan.
Combine cake mix, 1 egg and butter for the crust.  Spread in the bottom of the pan.
In another bowl, mix 3 eggs, vanilla and cream cheese.  Once creamed together, slowly mix in the powdered sugar (set aside a bit to sprinkle on top at the end, if desired).
Pour mixture over crust. 
Bake at 350 degrees for 40 minutes.
Optional: Once cooled, sprinkle a dusting of powdered sugar over cake.
Tips
This recipe can be made healthier by replacing regular cream cheese with either Neufchâtel cheese or reduced fat cream cheese.
Suggested twists to this recipe (for those who want to experiment!):

Add chocolate chips to crust, topping, or both.
Add coconut flakes to cream cheese mixture.
For more delicious dessert recipes, check out my other recent posts: