Amaretto Drizzle Pound Cake
This is my new favorite dessert...a super moist, almond-flavored pound cake that transports you to your Happy Place!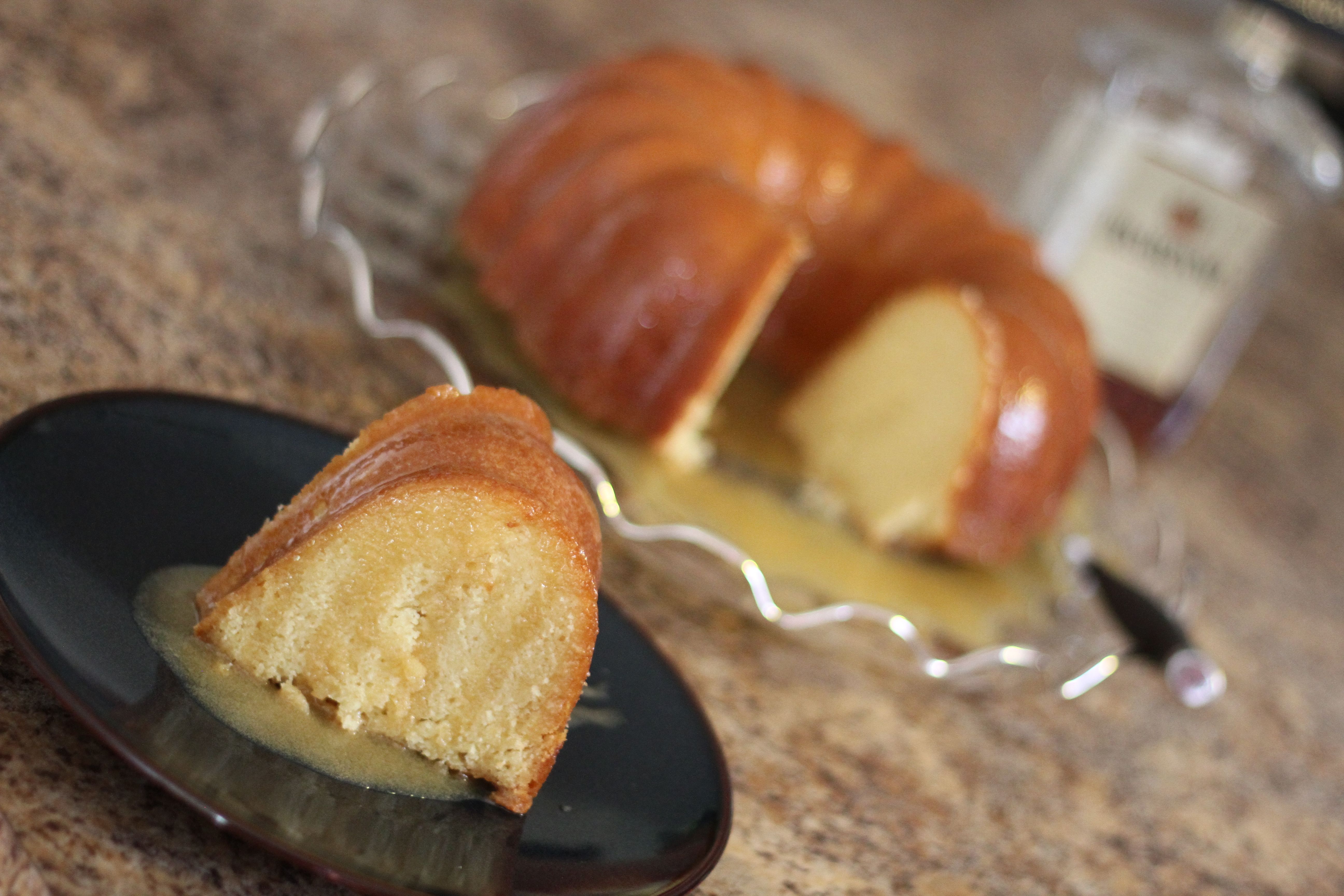 Ingredients
Cake
1 cup Milk
1 tbsp White Vinegar
3 cups Flour
.5 tsp Baking Soda
.5 tsp Salt
1 cup Butter, softened
2.75 cup White Sugar
4 Eggs
1 tbsp Vanilla Extract
2 tsp Almond Extract
.25 cup Amaretto Liqueur
Amaretto Sauce
.5 cup Butter
.5 cup Brown Sugar, packed
.5 cup White Sugar
1/3 cup Half & Half
3 tbsp Amaretto
Directions
Preheat oven to 325°. Liberally grease a 10-inch bundt pan with non-stick baking spray and set it aside.
In a medium mixing bowl, whisk together flour, baking soda and salt. Then set aside.

In small mixing bowl, whisk together milk, vinegar and Amaretto. Then set aside. 

In the large bowl of a stand mixer, do the following (Tip: the flex edge beater attachment works great for this!)...

Cream butter and sugar until light and fluffy. 

Beat in eggs one at a time, then stir in vanilla and almond until well combined. 

Alternate beating in the flour mixture and the milk mixture.

Pour batter into prepared bundt pan.

Bake for 55 to 65 minutes, until a toothpick inserted comes out clean. 

Allow cake to cool completely (in bundt pan) before inverting onto cake plate.



Make the Amaretto sauce:

Combine the butter, brown sugar and white sugar in small saucepan. Heat over medium heat, stirring often, until smooth.

Add the cream and Amaretto, then bring to a simmer. 

Simmer for 5 minutes, stirring often. Remove from heat and let cool for 10 minutes.


Serve pound cake warm, drizzled with Amaretto sauce.




For more delicious recipes, check out my other recent posts: