Pineapple Pudding Cake
I have been hit up for this recipe more times than I can count...the cake is perfectly moist and the layer of pineapple really kicks up the flavor...even better, it is SUPER EASY to make!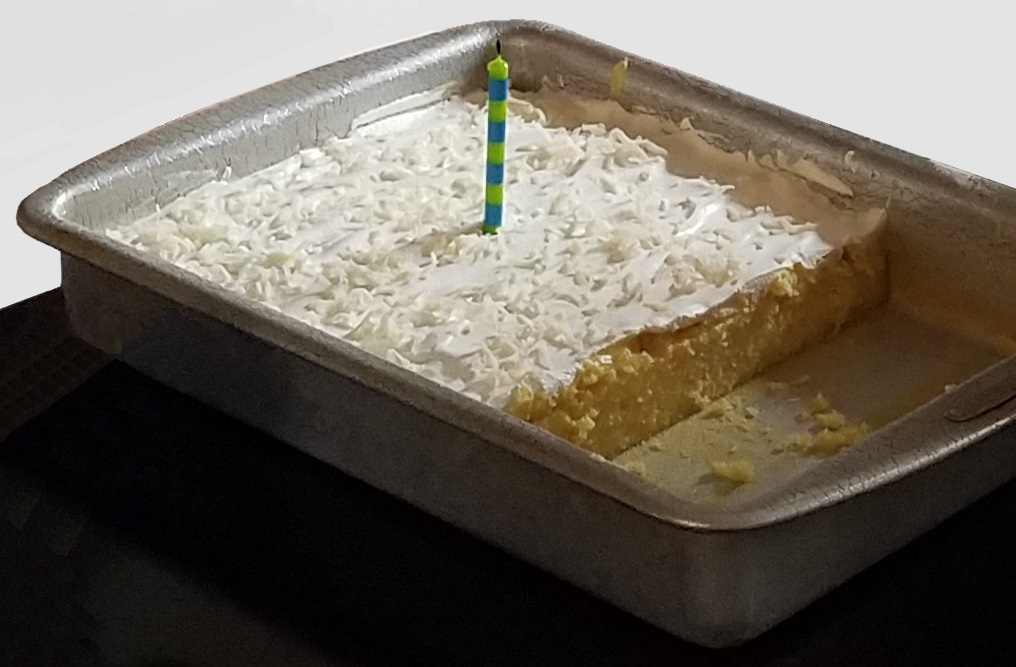 Ingredients
1 packet Vanilla Pudding
8-12 oz Whipped Cream
1 box Yellow Cake (with Pudding in the Mix)
15 oz Crushed Pineapple
1 cup Sugar
Sweetened Coconut (optional)
Directions
Make cake according to the instructions on the box.
Make the pudding per the instructions on the package, then set aside.
Boil the sugar and the crushed pineapple (with juice).
When cake is cool but still warm, put the pineapple on top.
Spread the pudding on top of the pineapple.
Top with whipped cream.
Sprinkle the coconut on top, if desired.
For more delicious dessert recipes, check out my other recent posts: