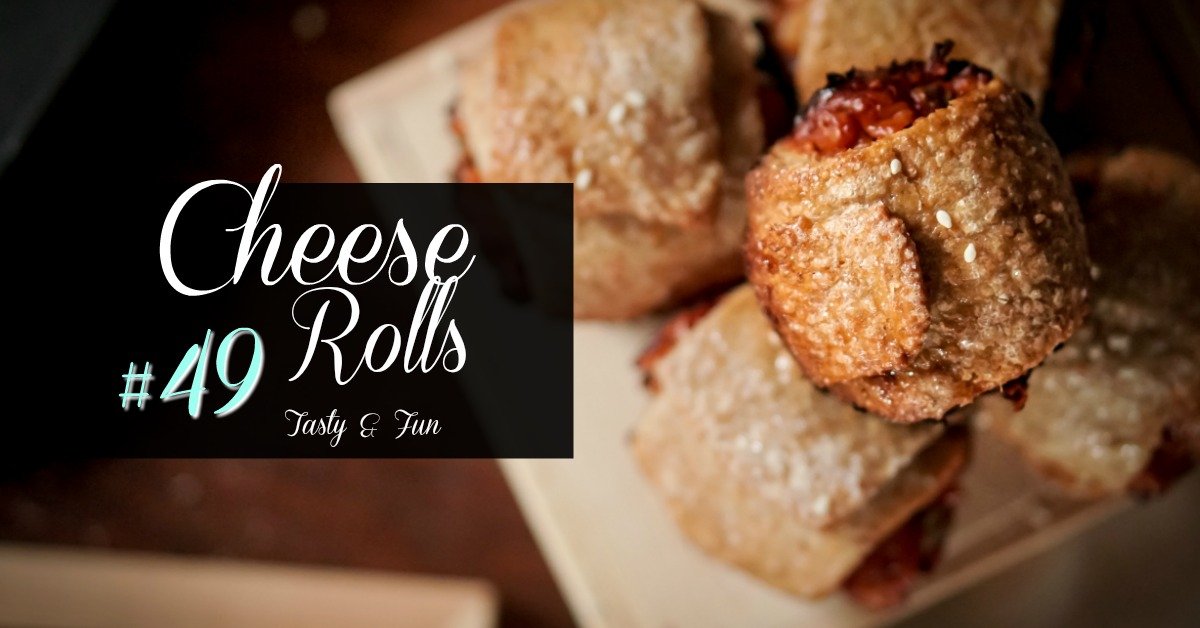 🧀🧀🧀"La vie est belle. Le fromage le rend meilleur." Cheese makes it better! 🧀🧀🧀
Aloha my friends and die-hard Steemians! Today I wanna share to you my favorite bake goodie loaded with three cheeses: mozarella, cheddar and parmesan.
When it comes to baking, cheese is always on the list and your partner to go. I'm a cheese lover so it's always present on my meals and snacks every time. Whether it's a pizza or just simple bread rolls like this one I'm sharing to you.
"Hello! Welcome to Cookntell!"
This is recipe #49
Cheese Rolls Mania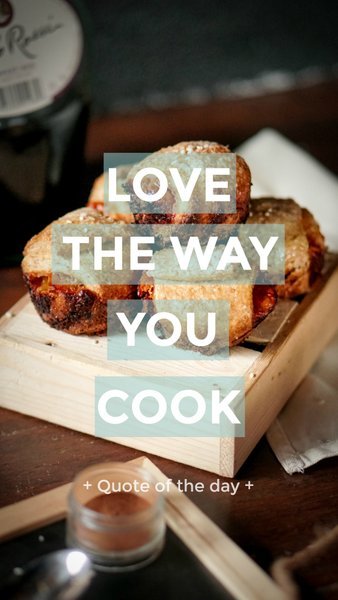 I have to tell you that this recipe I kept it a secret since the very beginning of time in my kitchen history. Lol. But here on Steemit, since it's all about sharing, well I guess it's the best time to tell you guys about it.
This is so personal to me since this recipe is enhanced and improved by no other than me myself and I. I've been making this a couple of times already for a year so I kinda balanced the recipe and came up with the best version of it.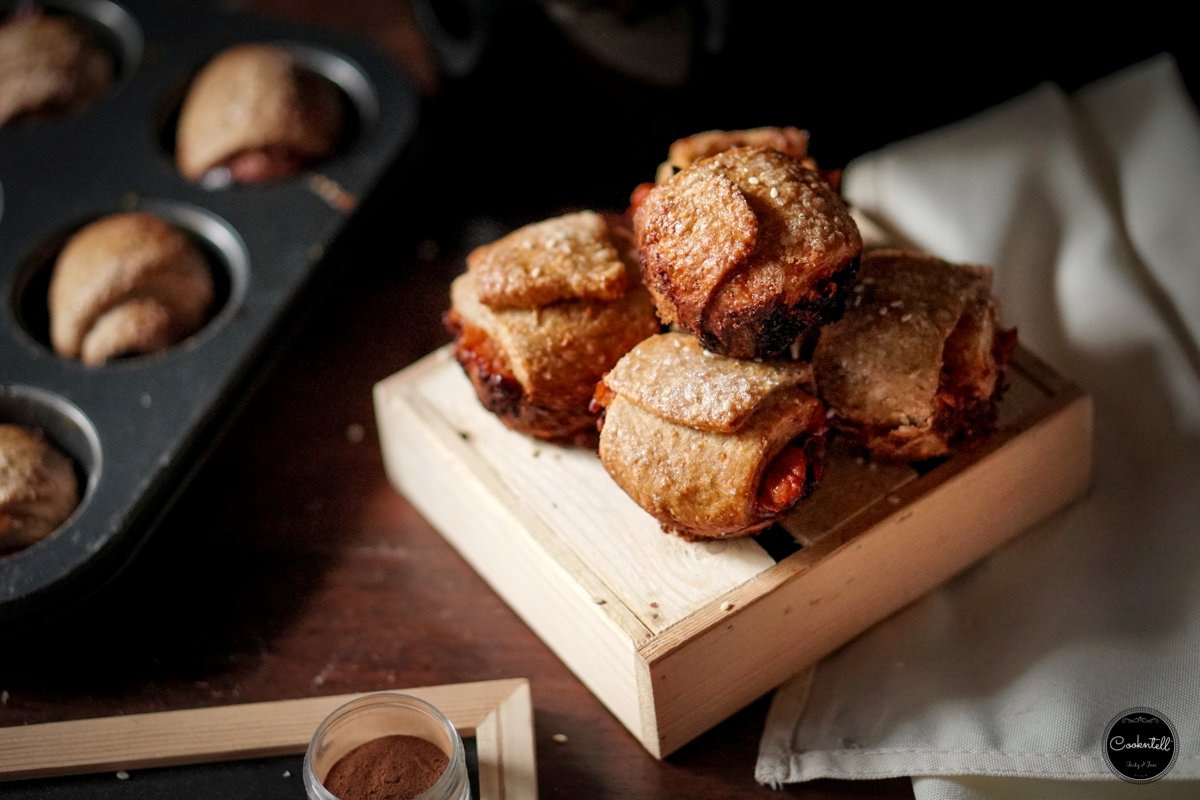 I would say, the secret ingredient is the.......tedeeeeeeeeeeenn!!!! The.. Cheese. Yes it is the cheese. I mean the cheeses, the combination of three powerful and magnificent cheeses.
I promise you'll never regret a moment of it if you combine these three, you'll get the most awesome and delicious cheesy bread in the world. No kidding. :-D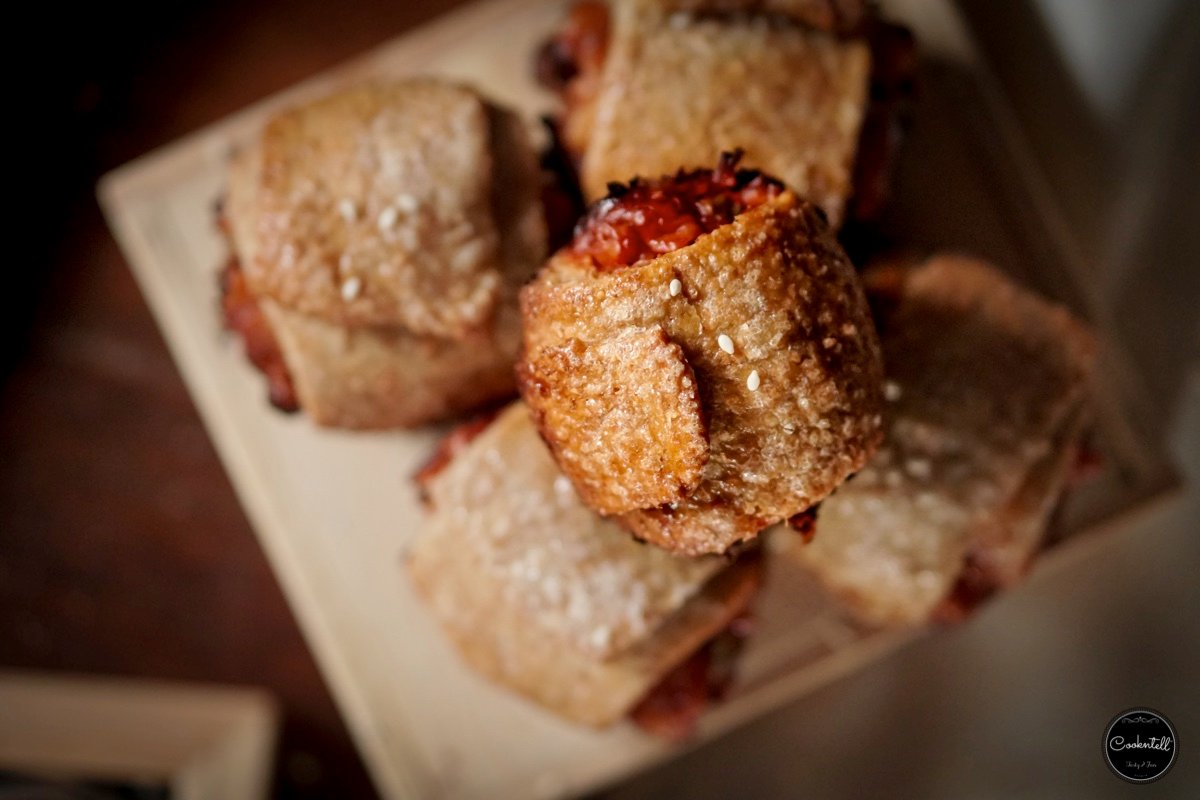 Pack with your favourite tomato sauce or flavoured pasta sauce, it helps intensify the taste of the filling together with your three powerful cheeses.
Make sure to load it up but not overload it. A good amount is enough to make it tastes cheesy and gooey.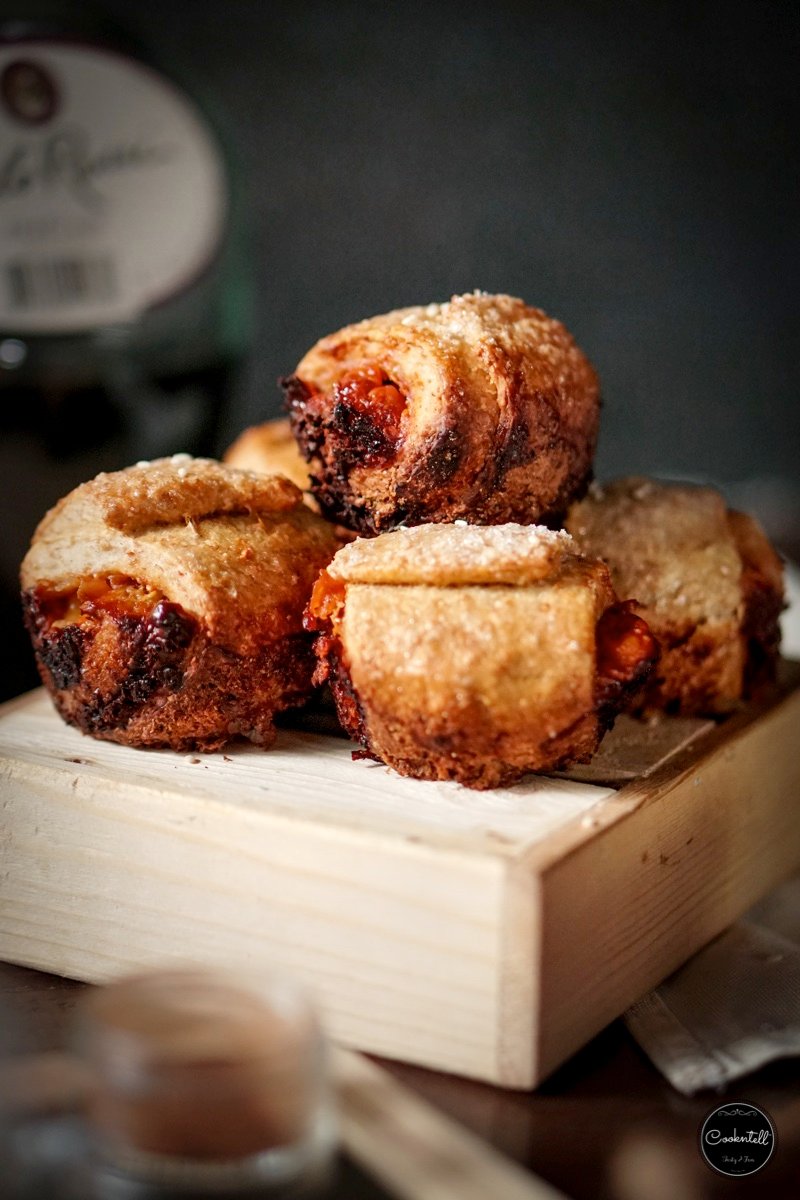 You can make this two ways, whether to make mini rolls or make a bigger bread roll. But I prefer the bite size ones since it's very easy to grab and no hasle and no need to slice the bread.
The best way to make it taste better is to sprinkle some white sugar on top of the egg coating. It definitely makes it tastier and gives a kind of textury feeling when you take a bite.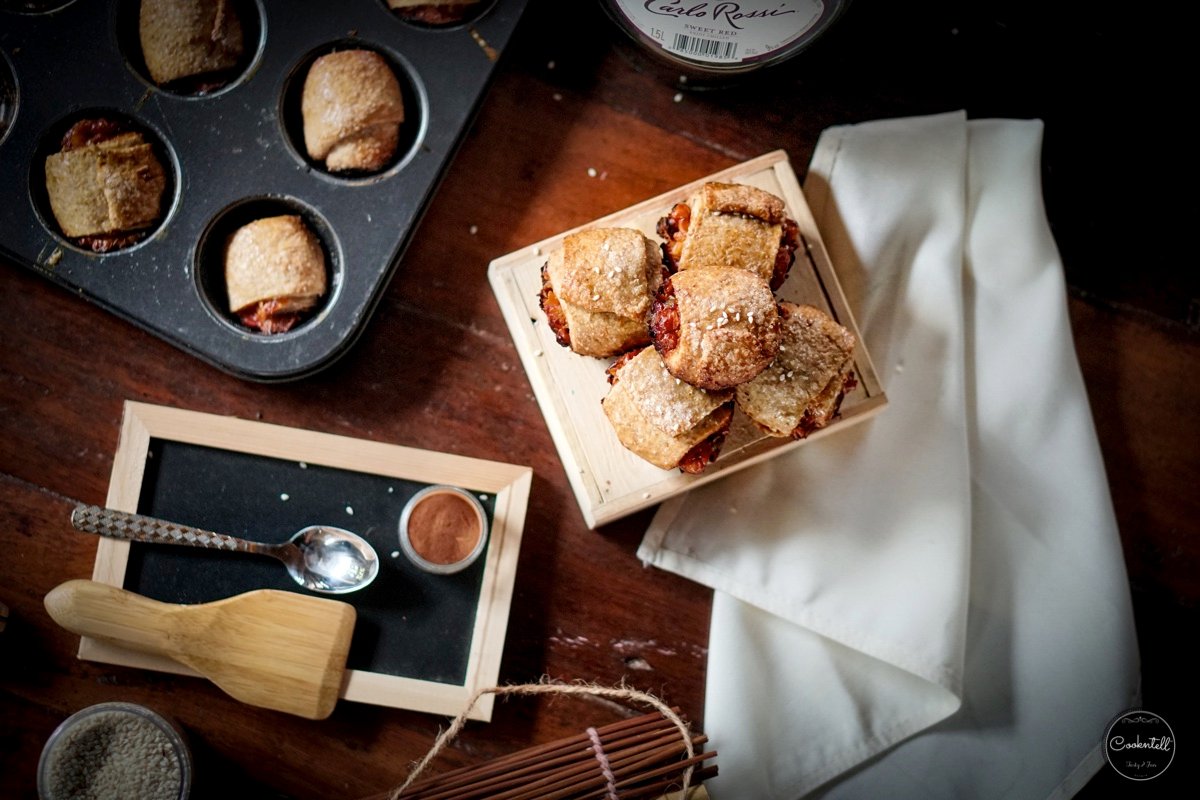 So I hope you guys like this. Please let me know what you think in the comment section and if you wanna give it a try, I promise it taste oh so deng goodielicious! Enjoy!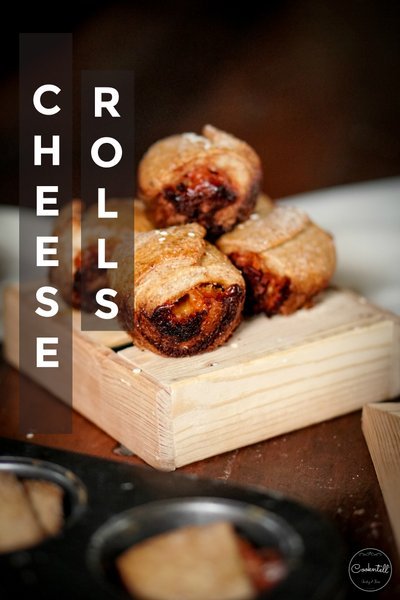 INGREDIENTS
2 cups wheat flour
3 tbsp lukewarm water
1 tsp white sugar
2 tsp yeast
1/4 cup unsalted butter
1 tsp salt
2 tbsp white sugar
2 tbsp vegetable oil
1 cup warm water
1 cup pasta sauce
1/4 cup mozarella
1/4 cup cheddar
1/4 parmesan cheese
1 egg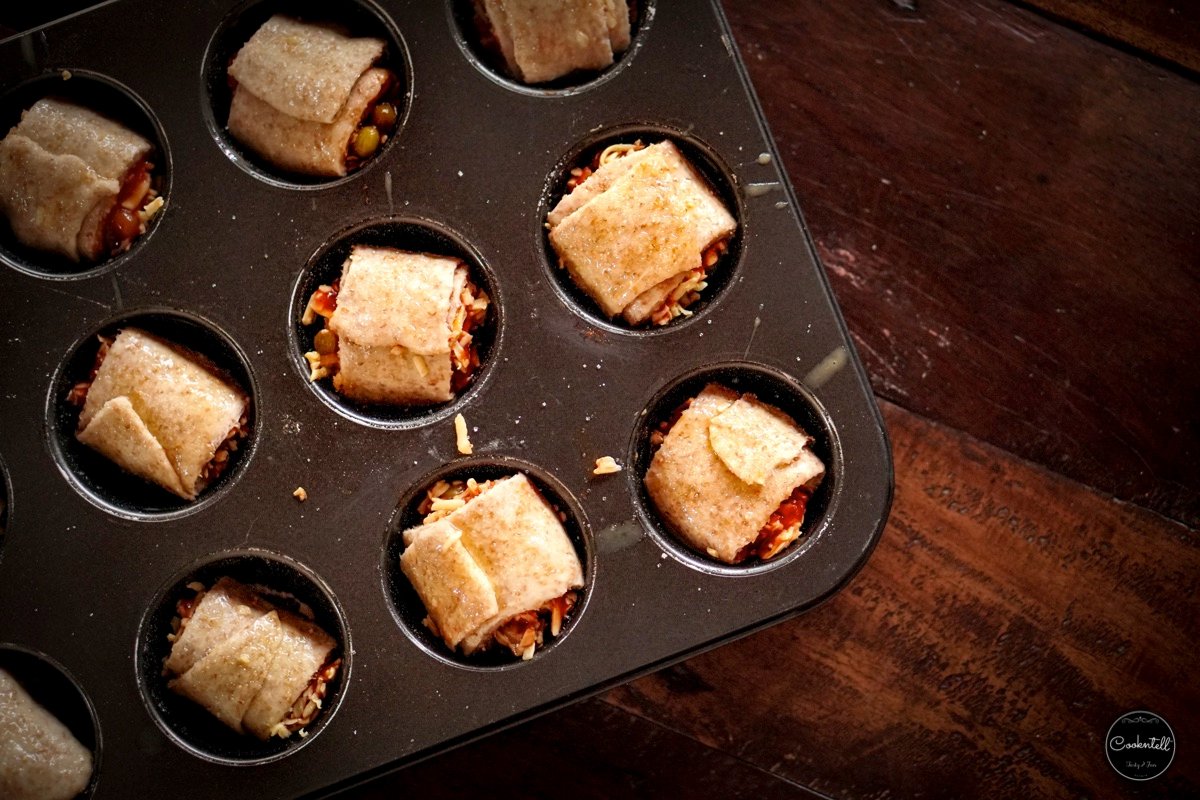 DIRECTIONS
In a cup combine lukewarm water and yeast. Add white sugar and stir. Let it sit for 4 minutes until it's frothy.
In a mixing bowl, sift wheat flour using a strainer and add room temperature butter and mix using your hand until it's tender and crumbly in texture.
Add white sugar and salt and mix until combined.
When the yeast is activated, add it to the flour mixture and mix using your hand. Then thoroughly add warm water and keep stirring until a dough is form.
Knead dough for 5 minutes and cover it to let it rise.
Preheat oven at 250 degrees celsius.
Prepare sauce. Add white sugar and Worcestershire sauce if desired for flavouring (optional).
Once the dough doubled in size, flattened it out using a rolling pin in a rectangular shape with about 1/4 cm thickness.
Apply sauce and top with three cheese using a cheese grater covering the whole dough.
Using a pastry cutter, cut lengthwise about 2 inches wide each. Roll each cuts and place in a muffin pan or a flat baking sheet.
Apply egg wash on top of each rolls and sprinkle with sesame seeds.
Bake for 20 minutes at 250 degrees celsius or until brown.
Serve and enjoy!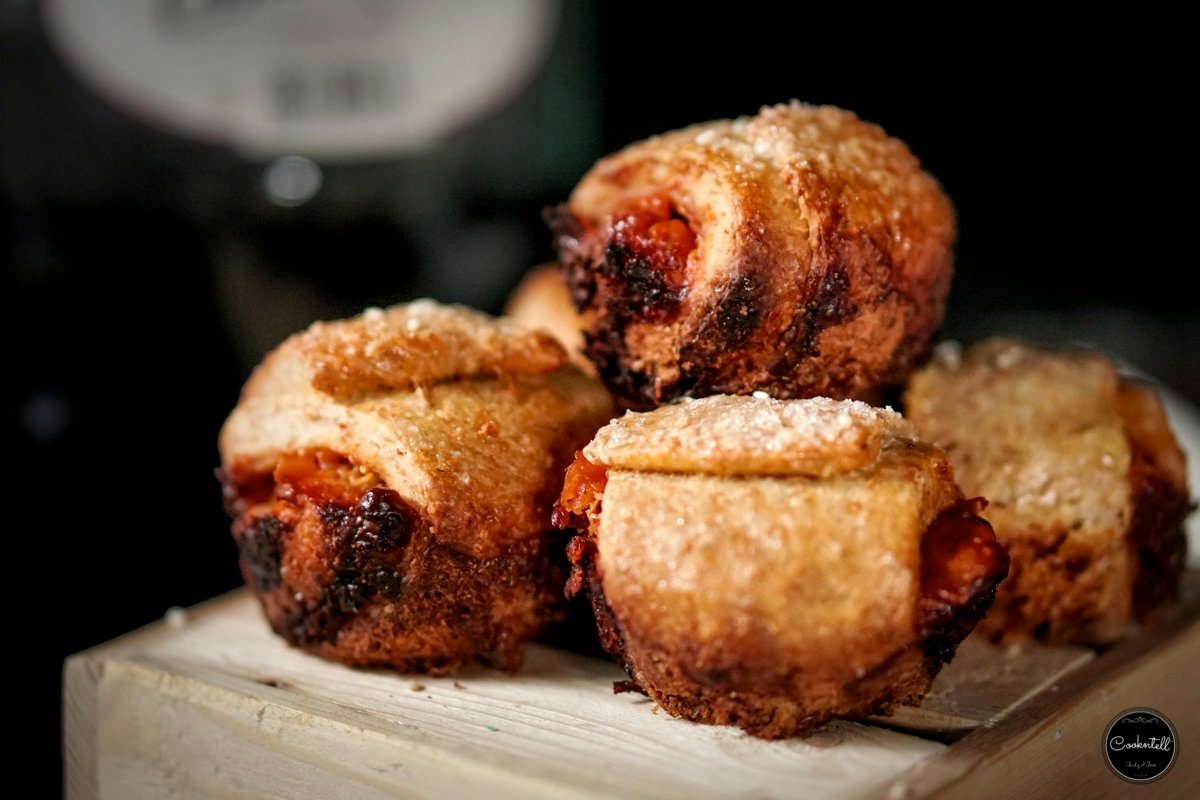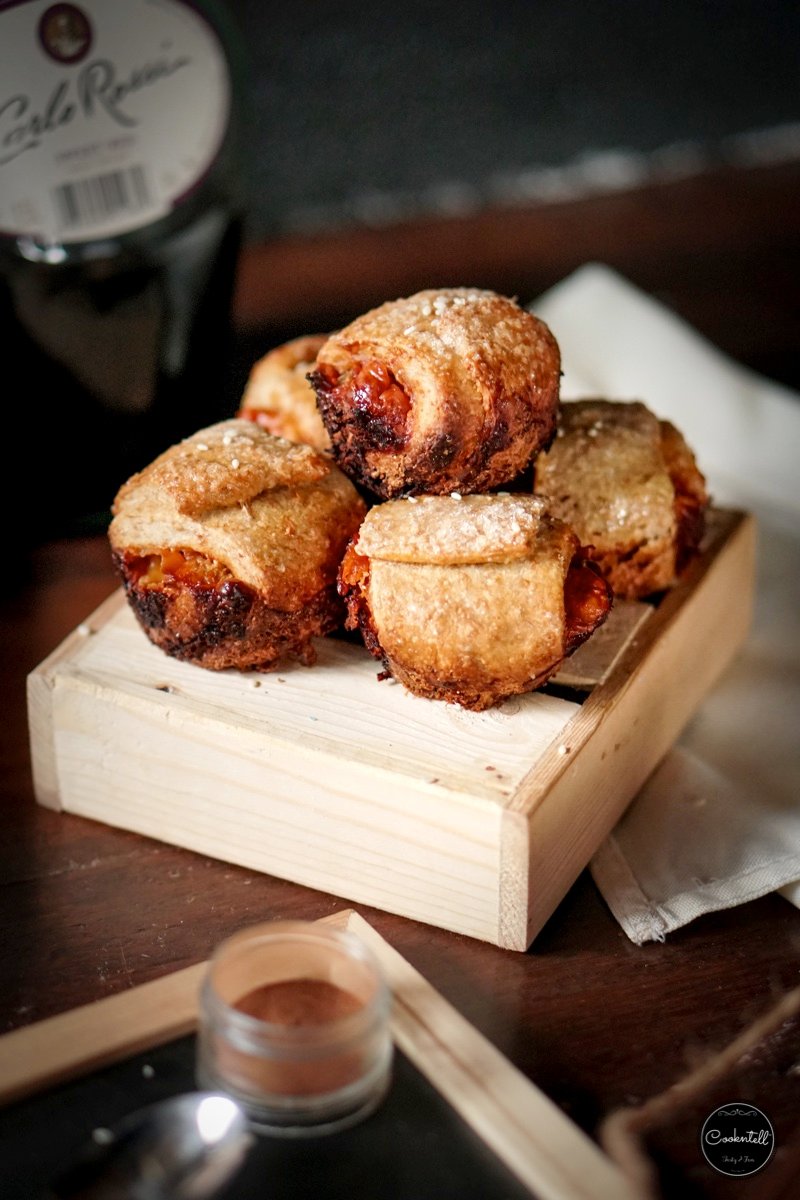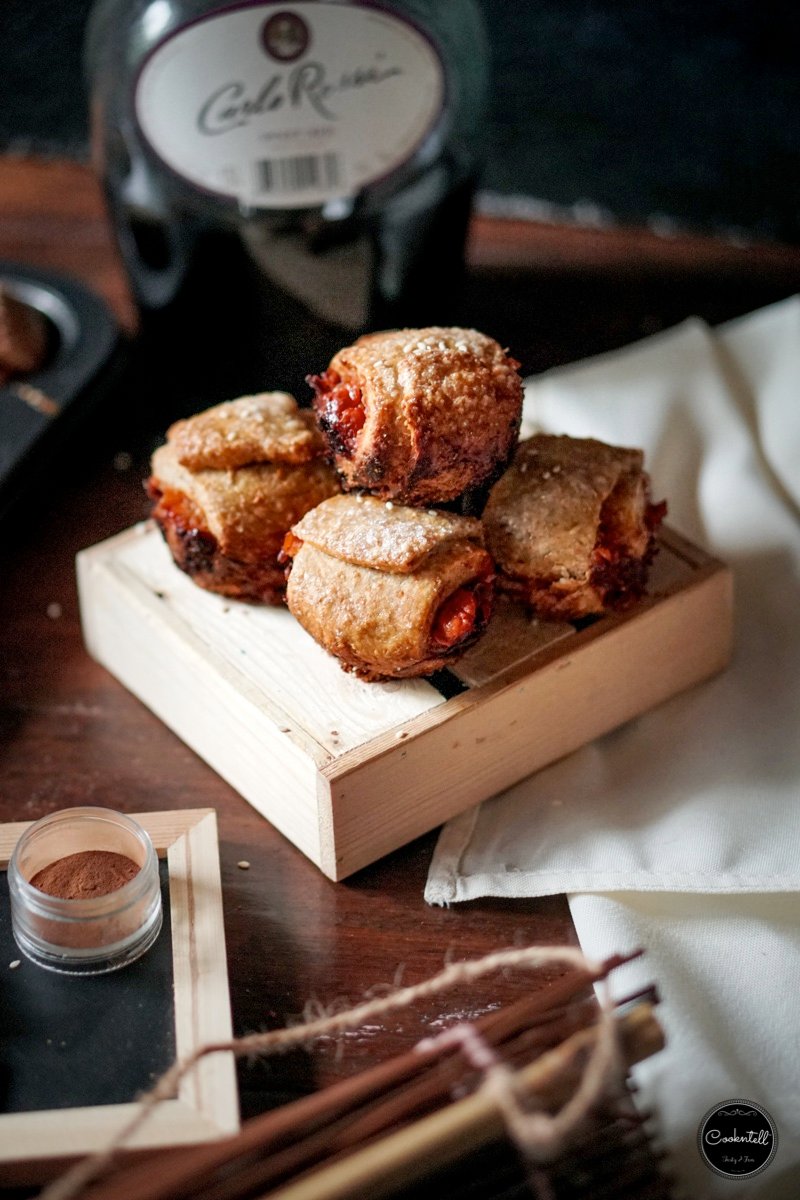 Thanks again for visiting my blog! If you've enjoyed and found this post valuable and if you would like to see more of my cookntell posts daily, then your upvote would be much appreciated!
:-)

See you on the next cookntell.

Love,
Jayne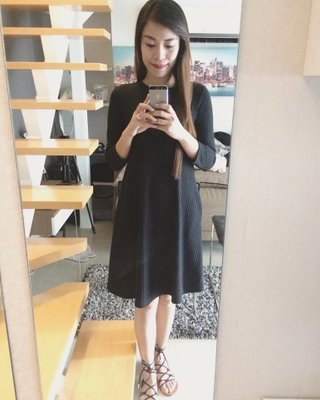 Guys, English is not my first language so sorry if there're any discrepancies. :-)
For my daily Cookntell food photography follow at my social sites:
Steemit
Instagram
Pinterest
Facebook
Twitter
Youtube
My Featured Steemit Posts
You can view some of my Featured Contents here:
Curie AUTHOR SHOWCASE/Mozzarella Burst Garden Special Buckwheat Pizza
BUILDAWHALE CURATION DIGEST/ Fruit Salad n' Cream Avocado Boat | FOOD PHOTOGRAPHY
BUILDAWHALE CURATION DIGEST/Cookies & Cream Mousse
OCD NOMINATION OF THE DAY/"Be Awesome Dragonfruit Smoothie
THE DAILY SNEAK/The Ultimate Chocolate Avocado Tart
DAILY HIT PARADE FOR NEWCOMERS/The Famous Filipino-Style Chicken Adobo
DAILY TRUFFLE PICKS: THE TOP 10 TRUFFLES/Chocolate Chunk Cacao Wafers ICE CREAM with Almonds and Walnuts VIDEO
THE BEST FOOD POST/Dark Chocolate Vanilla Cookies
THE BEST FOOD POST BY "RED FISH"/Pomegranate Choco Millet Cookies/VIDEO
DAILY PAYOUT STATS REPORT/Vegan Chocolate Cake

Watch More of My Recipe VIDEOS!
I have to be honest with you guys. I don't really call it vain but I love watching my food videos. It feels like a meditation for me. It is basically the sound and art in the kitchen. The sound of the fork, the spoon, the knife, the cutting board, the water, the mixing, the squeezing, the blending and everything in it sounds like in a grand symphony: a kitchen live music. For me, it is just sooo soothing. It's the reason why I put audio on my videos so you guys can experience a different way to watch too. So I wanna share with you some of videos here:
Mango Coconut Bites "Quick & Easy"
Mango Icebox Cake "Mango Float"
"Mango Float" Creamy Icebox Cake
Vegan Almonds Avolato
Sakura Sweet Rolls
Baked Chicken Parmigiana
Dark Chocolate Vanilla Cookies
Pomegranate Choco Millet Cookies
Mozzarella Burst Garden Special Buckwheat Pizza
The Ultimate Chocolate Avocado Tart "Quick & Easy"
Vegan Chocolate Cake "Guilt Free"
The Famous Filipino Style Chicken Adobo
Chocolate Chunk Cacao Wafers Ice Cream with Almonds & Walnuts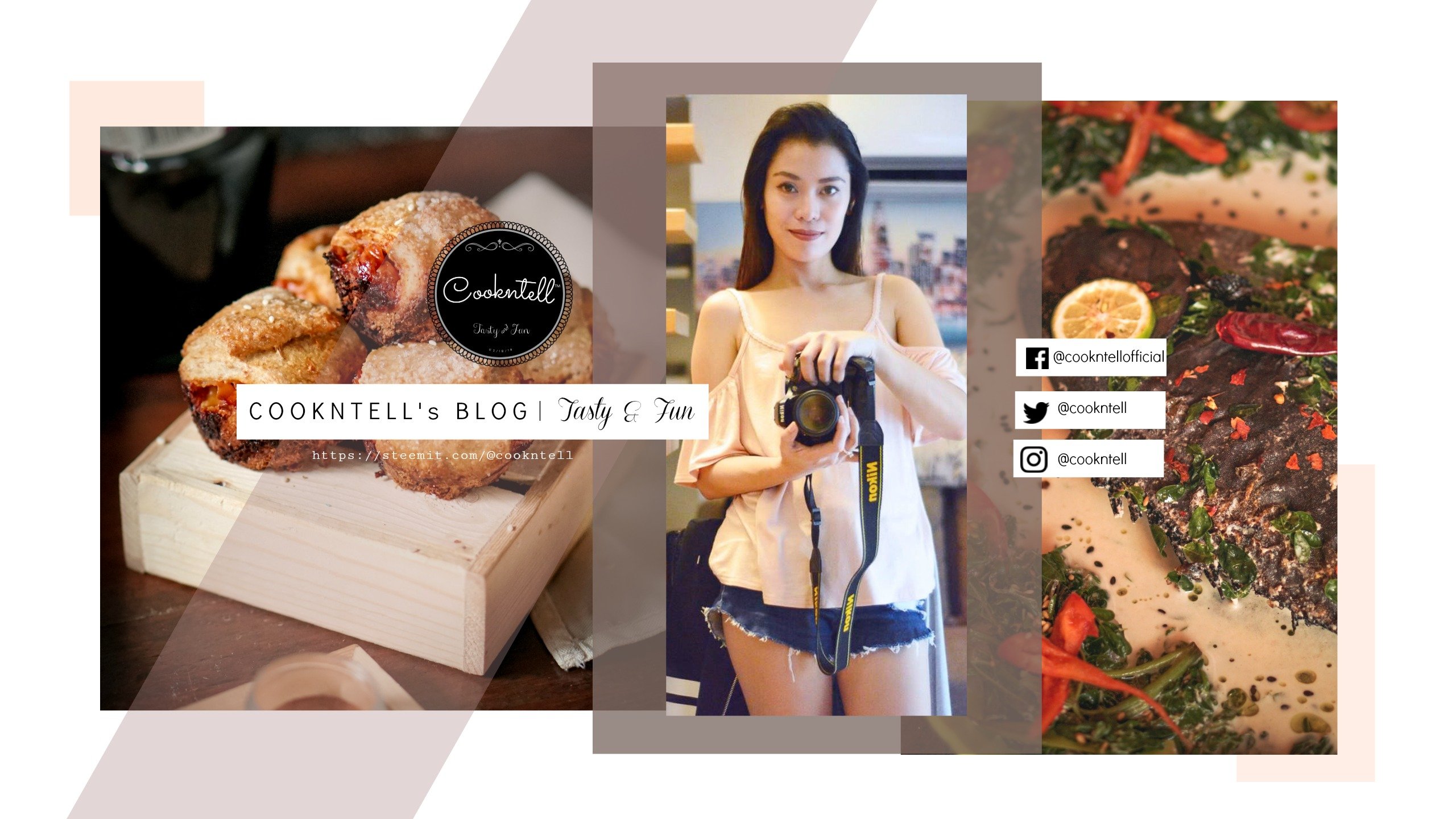 ©Cookntell Photography
All photo contents of cookntell are original photos created by ©Cookntell and cannot be copied or used without the permission of Jayne Alexander. @cookntell
"Thanks for visiting and I'll see you again!!!"

XOXO

Join us now @steemitbloggers