🥕🥕Carrot Cake 🍰 Recipe for Easter
Have you decided what to bake for Easter? If you are still looking for a delicious creamy Easter treat, I present you my zucchini carrot cake with cream cheese frosting. I made this pretty cake last year for Easter and I can honestly say it was a huge hit.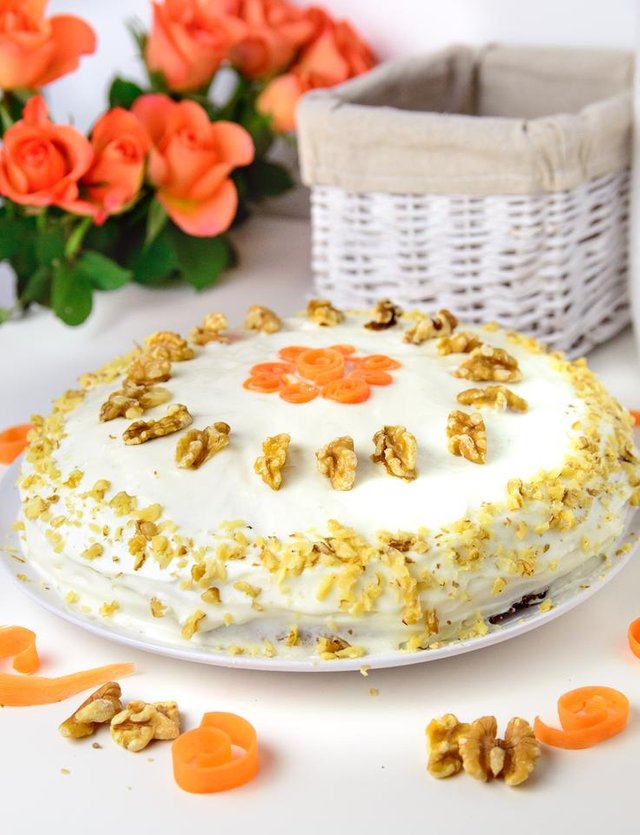 Everybody has a favorite carrot cake recipe, I do as well: this moist, soft and spicy carrot cake with hidden zucchini became our favorite. Plus to be a little healthier I used wholemeal flour and brown sugar in this tender dessert.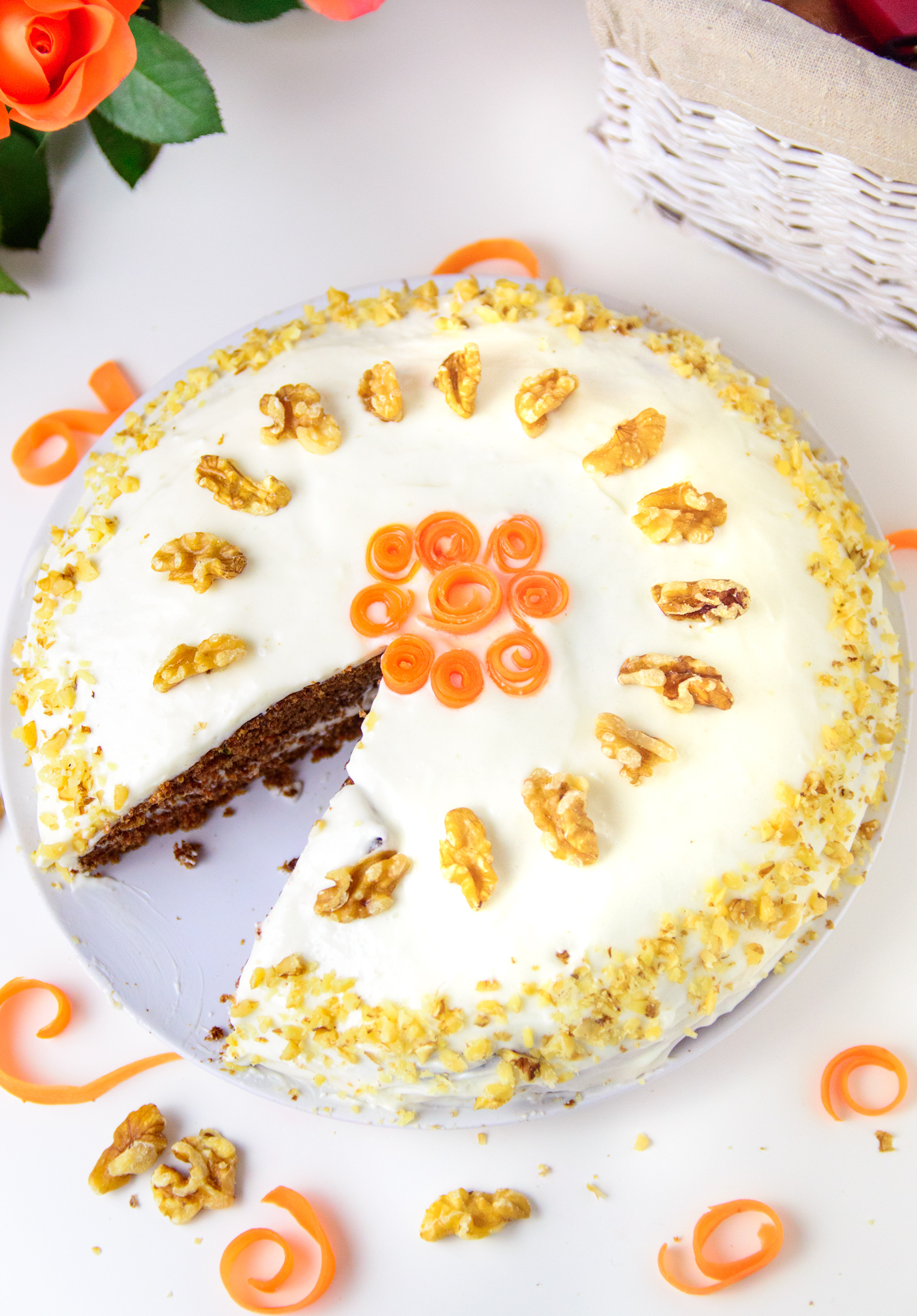 The cake is the combination of carrot cake and zucchini bread with a pleasing cinnamon flavor. So this cake has two vegetables in it, so basically should we consider it as a salad? :D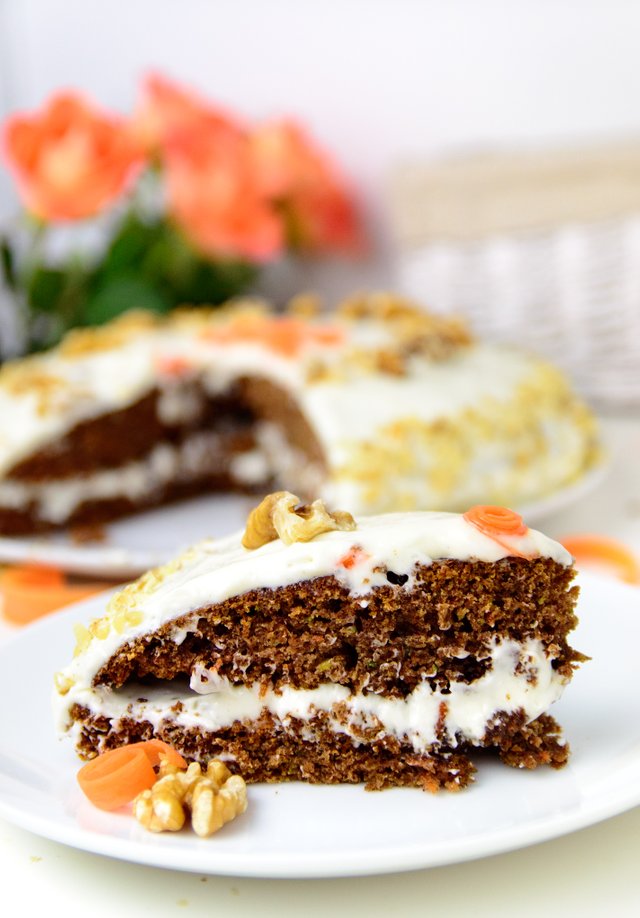 This cake has a classic cream cheese frosting and it's garnished with chopped walnuts and shaved carrots. Would you like a slice of this carrot cake?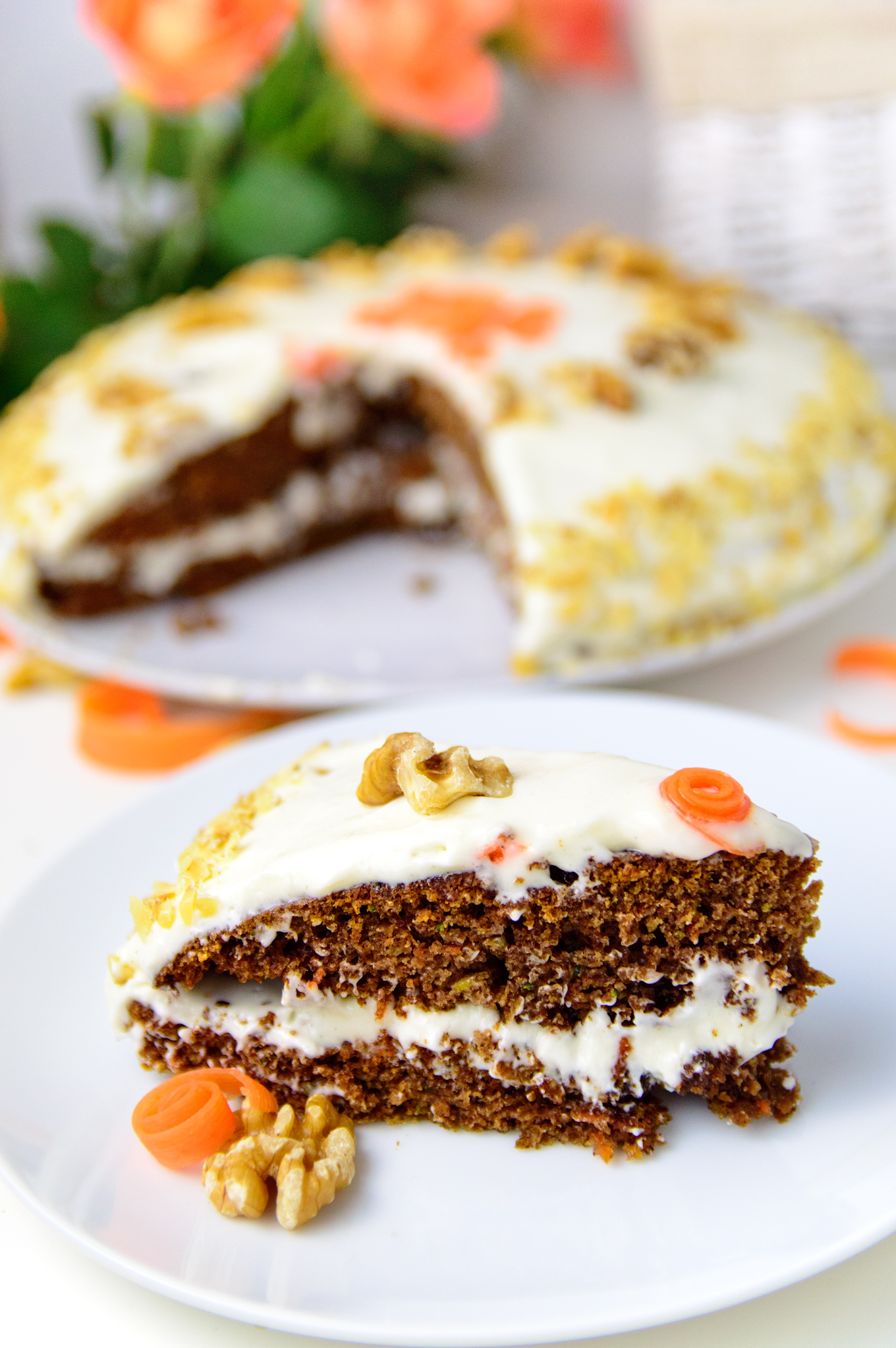 ---
Carrot Zucchini Cake 🥕🥒🥕🍰
Prep time: 30 mins | Baking time: 35 mins
Ingredients:
3 eggs
2 cups wholemeal flour
1 cup brown sugar
1 cup shredded carrots
1 cup shredded zucchini
1/2 cup olive oil
1 tsp cinnamon
1/4 tsp nutmeg
1 tsp vanilla extract
1 tsp baking powder
1 tsp baking soda
pinch of salt
For the frosting:
225 g | 8 oz cream cheese
4 tbsp butter
2 cups powdered sugar
1 tsp vanilla extract
1/3 cup walnuts
Let's bake this carrot cake!
Preheat the oven to 180°C | 350°F. Lightly grease 2 baking pans.
In a large bowl whisk the eggs, sugar, vanilla and oil.
In another bowl mix the together the flour, baking powder, baking soda and spices.
Stir together the dry ingredients with the egg mixture, fold in the carrots and zucchini. Stir until well combined.
Pour the batter into the baking thins.
Bake for 35 minutes until the inserted toothpick comes out clean.
Cool the cake completely before frosting.
Prepare the frosting:
Whisk the butter with the cream cheese until smooth, then add the sugar and vanilla.
Beat the cream until is perfectly smooth.
When the cake is cooled, spread half of the frosting on top of one cake, then top it with the other cake.
Cover the cake with the remaining frosting.
Garnish the cake with walnuts as you like.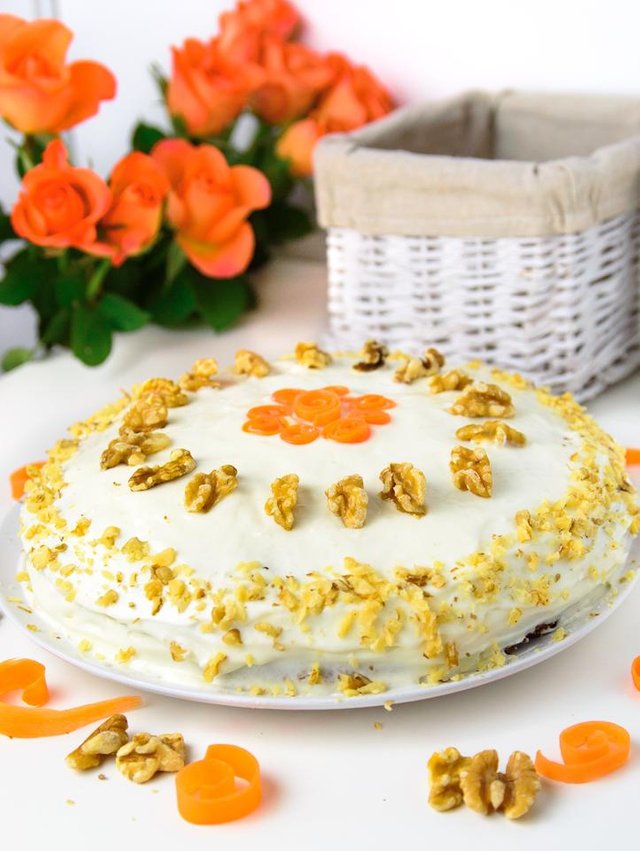 ---
Happy Easter! 🐰
---
Note:
The recipe and pictures are all mine!
Check out my other recipes!
Love,
Anna ♡

Find me on social media!
Twitter | Facebook | Pinterest | Instagram
---
Copyright © 2018 | Anna - My Zucchini Recipes