Banana Zucchini Chocolate Chips Muffins Recipe
Hey guys! Are you ready for the weekend?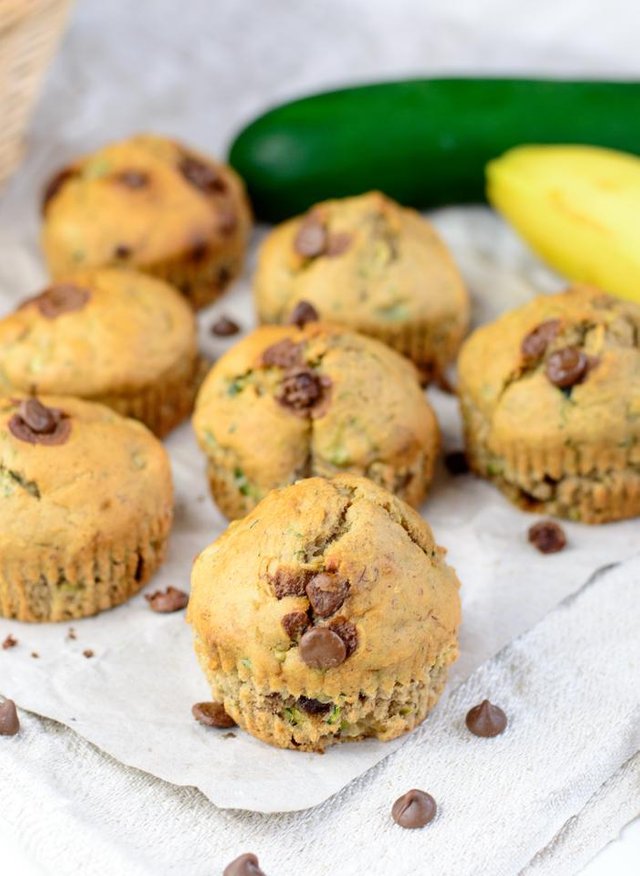 Here in the UK is so hot now! ☀️☀️ Yesterday was the hottest April day for nearly 70 years. I think we skipped spring, we went from winter straight into summer. I'm so happy now! I was so tired of winter coats, no we had to swap them to summer dresses, right away. That's a good thing for me, because I don't have a decent spring jacket. I was looking for a pretty one for a while, but I haven't found the best one yet. :D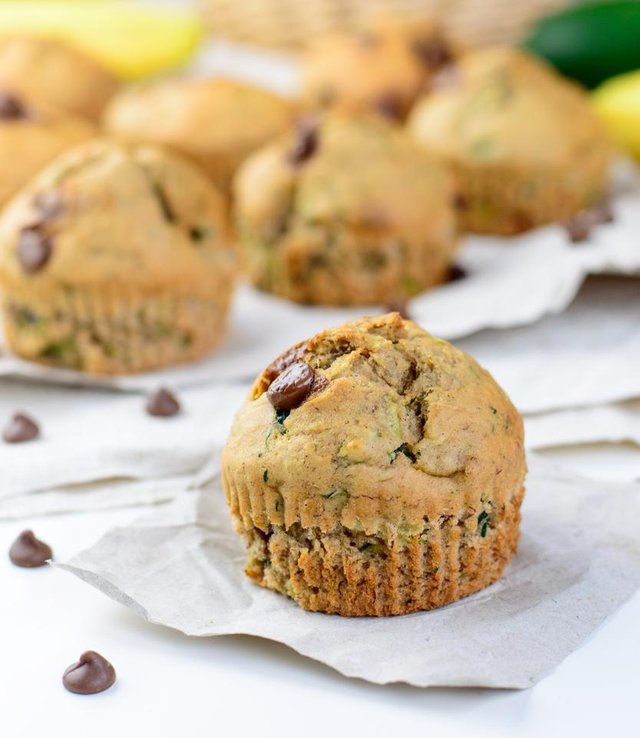 What are your plans for this weekend? We will definitely go out somewhere, but we haven't decided yet where to go and what to do. :)) For these trips I pack food from home, usually a sandwich, fruits and something for my sweet tooth. If I have time to bake some muffins, they are definitely coming with us, because they are easy to store and you can just grab out from your backpack and eat them instantly.
Here's my great muffin recipe you can make as a grab-and-go dessert for weekend hiking/trip/picnic, or you can easily bake them for breakfast, and they make an amazing afternoon treat as well. These moist banana muffins are made with whole wheat flour and have a hidden veggie inside. You'll love them!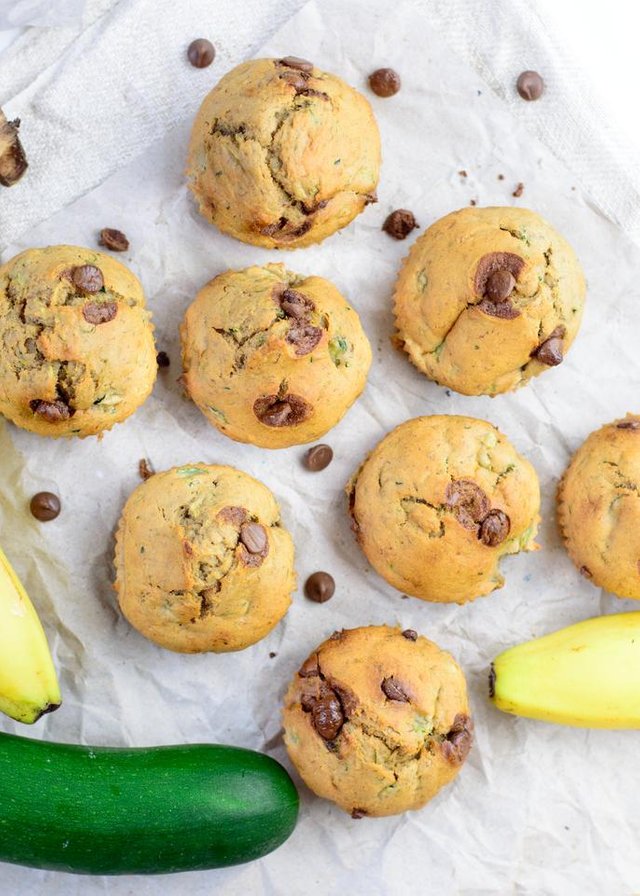 Banana Zucchini Chocolate Chips Muffins
Prep time: 20 mins | Baking time: 25 mins
Ingredients:
1,5 ripe banana
2 eggs
1 tbs honey
1/4 cup brown sugar
1,5 tbs coconut oil
1 teaspoon vanilla extract
1 teaspoon cinnamon
2 cups whole wheat flour
1/2 teaspoon baking soda
1/2 teaspoon baking powder
1 medium zucchini, shredded
1/2 cup chocolate chips
pinch of salt
Let's make these muffins!
Preheat the oven to 180°C | 360°F and prepare 12 muffin cups and a muffin tin.
Shred the zucchini, then set aside in a colander.
Beat the banana, honey, vanilla extract, egg, coconut oil and brown sugar using a hand mixer. When the batter is smooth and well combined, add the flour, baking soda, baking powder, cinnamon and a pinch of salt, mix to combine.
Squeeze the shredded zucchini to remove the excess water, then gently fold them into the batter.
Stir in the chocolate chips.
Divide the batter between the prepared muffin cases.
Bake the muffins for 22- 25 minutes, then cool them on a wire rack.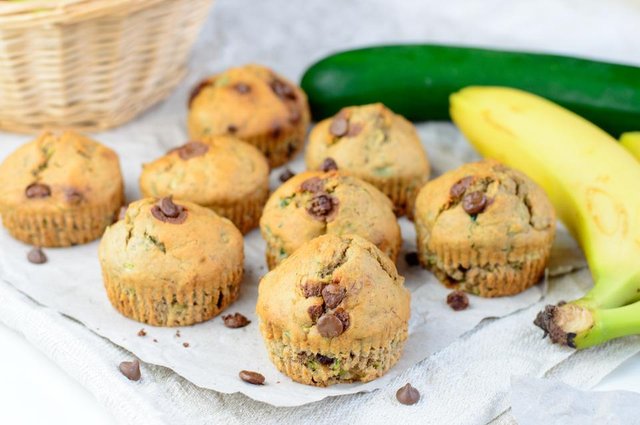 ---
Note:
The recipe and pictures are all mine!
Check out my other recipes!
---
Love, Anna ♡

Find me on social media!
Twitter | Facebook | Pinterest | Instagram
---
Copyright © 2018 | Anna - My Zucchini Recipes