How are you Steemians?
Today we are going to learn how to prepare a Tangerine Pudding!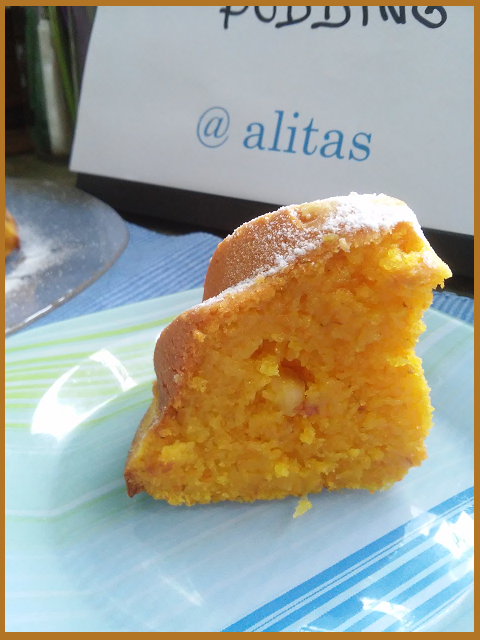 You will need: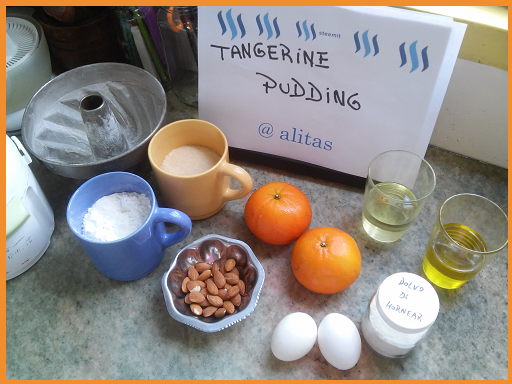 | 2 Tangerines | 2 Eggs |
| --- | --- |
| 50 ml Neutral Oil | 50 ml Olive Oil |
| 50 grs. Almonds | 1 cup Flour |
| 1 1/2 cup Baking Powder | 100 gr. Blond Cane Sugar |
Elaboration:
Cut the tangerines in half.
Remove all seeds and peduncles.
Extract the juice of one tangerine.
Cut each tangerine half in four parts.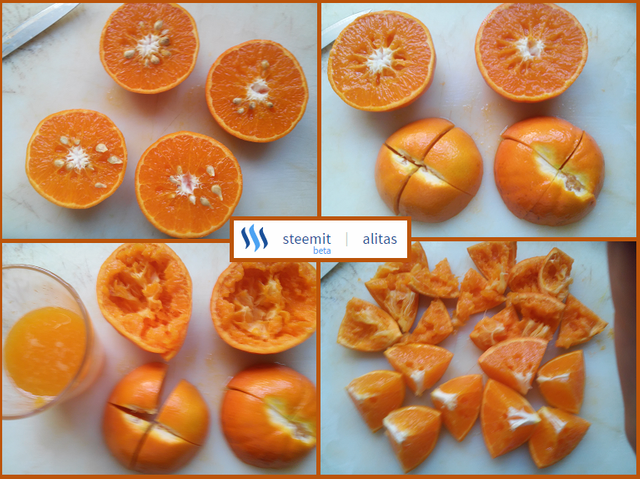 Put the tangerines and the juice in a blender. Mix.
Put the sugar, oil (both neutral and olive oil), and the eggs in the blender. Mix.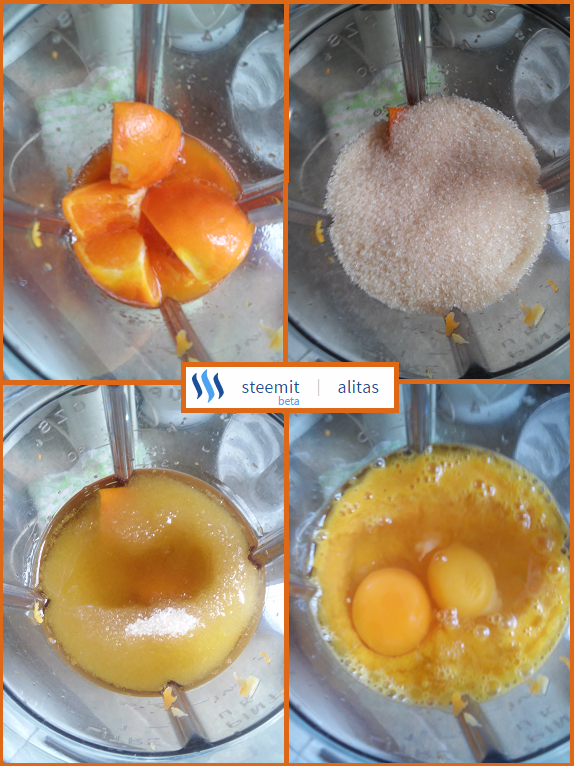 Put the almonds in the blender. Mix.
Pour the preparation into a bowl.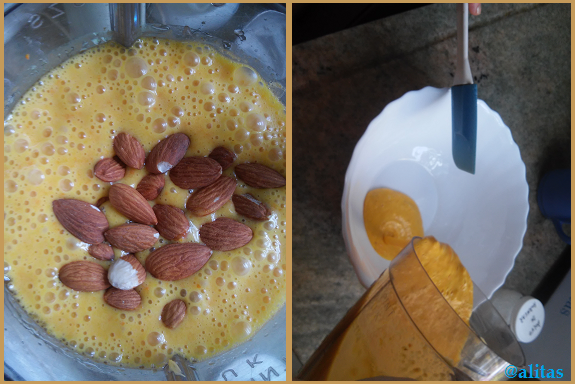 Sieve the flour and baking powder.
Stir to join the mix.
Pour the mixture in a mold.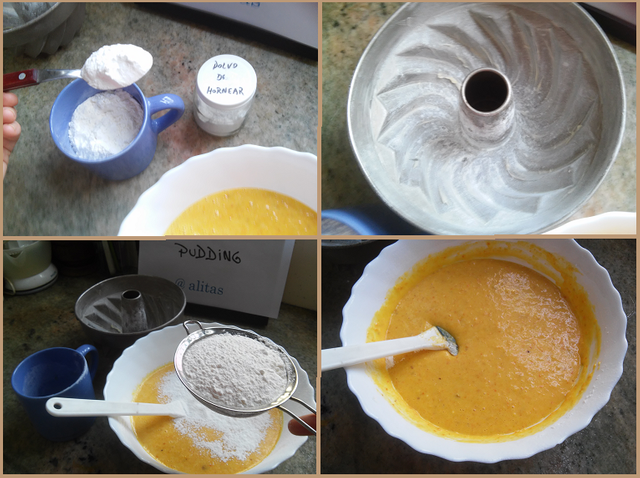 Bake at 160 ºC (320 ºF) for about 40 minutes.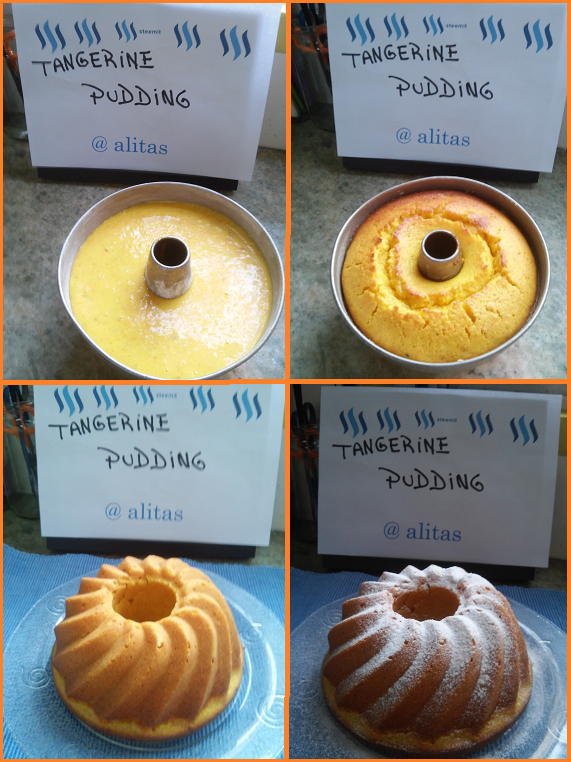 Bon Appétit!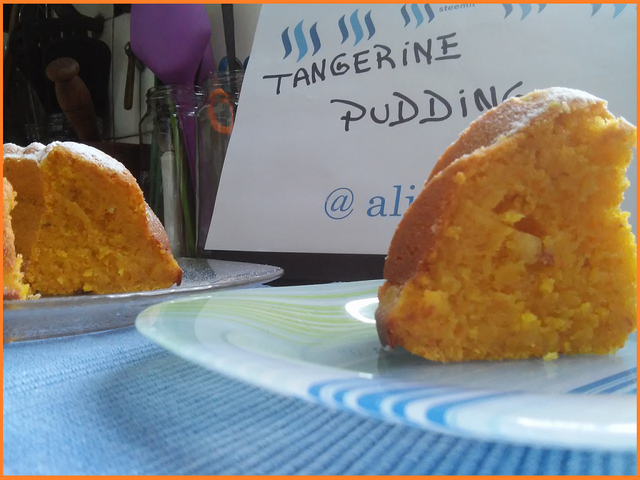 Read some of my previous posts:
•♥•☆ Follow me @alitas! •☆•♥•