Today I Learned how to get free asparagus seeds by reading one of the amazing blog posts of @papa-pepper and decided to post my easy Asparagus Gratin recipe!
You will need: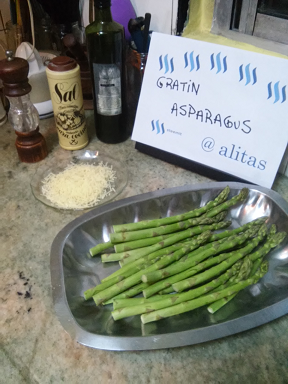 | 1 Asparagus package | Grated cheese |
| --- | --- |
| Olive Oil | Salt & Pepper |
Elaboration:
Cut the first 2 cm (approx. 1 inch) of each asparagus (from the root side, not the tip!).
Put them in cold water for about 10 minutes.
Put some olive oil in a pan at medium heat and then the asparagus.
Throw some salt & pepper and add a bit of water.
Lower the heat, put a lid on the pan.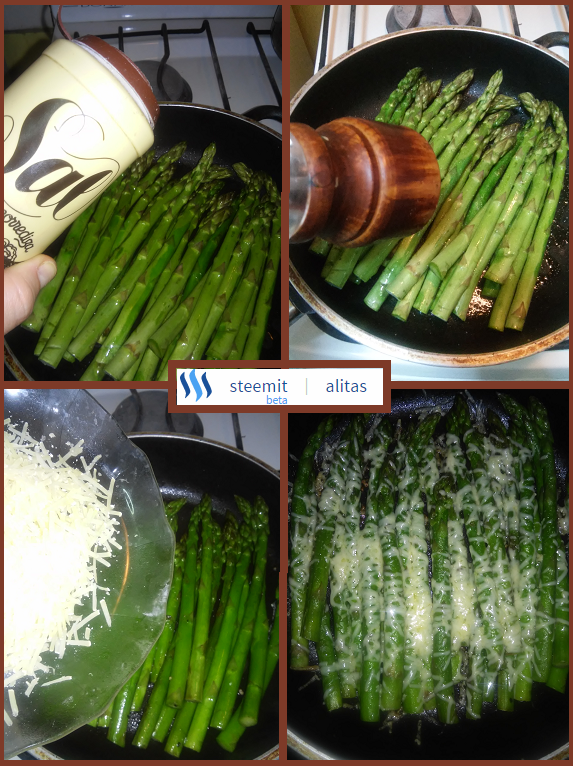 Wait a few minutes then turn around your asparagus.
Sprinkle some grated cheese on them.
Cook a few more minutes and you're ready!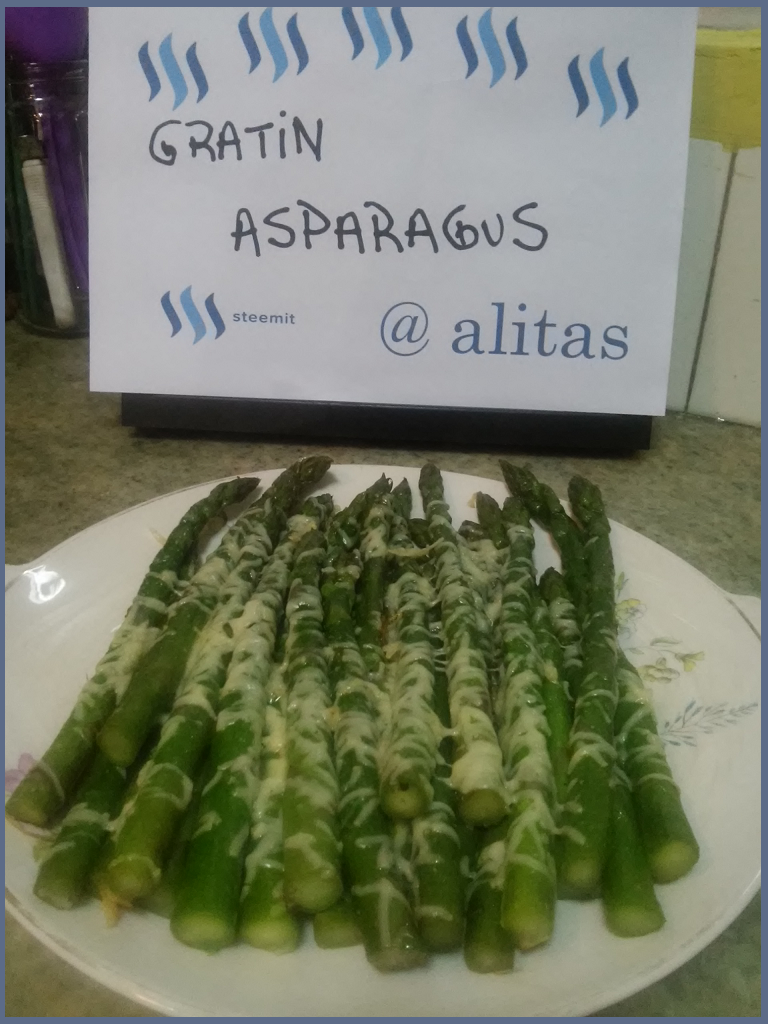 Bon Appétit!
Read some of my previous posts:
•♥•☆ Follow me @alitas! •☆•♥•