MAP Rewarder Random Free MAPR Tokens & News of the Day (MAXUV Promo, Prepare for HF21/EIP) - 21 August 2019
MAP Rewarder distributes daily MAPR tokens and SBIs at weekends to our delegators and token-holders - these are bonuses on top of the weekly distribution of MAPR tokens. I think this has worked well and will continue until further notice.
I am working on a completely new layout to these posts; nearly done.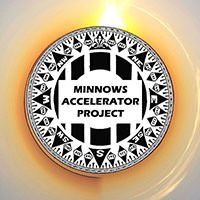 To qualify, you must be a delegator to MAP Rewarder or a MAPR token-holder.
Delegating to MAP Rewarder: Benefits for Small SP Accounts.
There you can read about the whole philosophy behind the bonuses offered to delegators; larger delegators obviously receive higher weekly payouts in STEEM terms, but smaller delegators can receive far more in percentage terms.
Today is a special Free Upvote MAPR tokens day equal to today's date, so 0.21 MAPR in value. See below for the Winner.
Read below about all the projects in the MAP Steem FinTech group.
---
News of the Day
Launch of New MAXUV Token
An evolution from MAPX to MAPXV and now MAXUV, the ultimate vote bond.

Here is the MAXUV launch post and the Steem Engine MAXUV market.
Promotional period until HF21 with many MAXUV tokens at ridiculously low prices.
Enjoy EIP with MAXUV!
---
TULIP Mania Game
Seems to be picking up from a weak start. I know crypto prices look bad, hence make some profits where you can.
Important Post: TULIP Game Report - Don't HODL The TULIPS - Day 3
Announcement: The TULIP Mania Game - Rules and Guidelines - 8 August 2019
A new strategic auction and trading game is an evolution of our first two games.
Some tokens often available with built-in profit as the price rises to meet sell orders.
Duration: Day 13 of 28 Days
Current ABV Price: 0.821 STEEM cents
---
New MAPR Token
Recent Weekly Payout: MAP Rewarder: Paid Out Rewards to Delegators for 12 Aug 2019 (19.0% APR) in MAPR Tokens
Launch document of our MAPR token.
Please also read these announcement posts: Important Changes to MAP Rewarder - New Payouts in MAPR Token Explained - 21 July 2019 and MAP Rewarder: More Details on the MAPR Token for Delegators and Investors - 25 July 2019.
The best description of our whole aim and philosophy can be found here: Delegating to MAP Rewarder: Benefits for Small SP Accounts. Some of the details will now have changed but the underlying philosophy hasn't.
I shall write some longer posts on some of the basics, and the subtleties, of the MAPR token.
Read daily posts at @accelerator.
You may delegate to MAP Rewarder using these links:
10 SP, 20 SP, 50 SP, 100 SP, 200 SP, 100 SP, 500 SP, 1000 SP, 5000 SP, Other.
Please note that the minimum delegation has now dropped back to just 10 SP. Any delegations below 10 SP will not be accepted.
Also note that weekly profits are now paid out in MAPR tokens that can be converted to STEEM on the Steem Engine DEX or held for longer-term compounded interest.
---
MAPXV "Vote Bond"
Launch post: MAPXV.
MAPXV yields 2 votes at 0.2% weight per day per token, plus share in capital growth.
Delegation-mining is currently available: earn MAPXV tokens by delegating SP to @MAPXV. See the launch document for details.
News: Token sales increasing. First target price 1.6 STEEM, then 4 STEEM.
Read daily posts at @MAPXV. Some recent posts on HF21.
---
MAPX "Vote Bond" Token
Launch article: New MAPX Token for Upvotes and Value Growth.
No new delegation-miners accepted.
I call these "investment vote-bonds" as they work in a very similar way to traditional bonds. The "interest" on the token is "paid" through Steem upvotes while the token itself increases in value as income from the fund is reinvested into the underlying Steem Power.
Read daily posts at @MAP10K. Some recent posts on HF21.
---
ONECENT Strategic Token Investment Game (STIG)
Our first experimental STIG! The game still has a lot of mileage left as th early users figure out when and how to take profits, while new users can always make some quick profits with the wide spread.
Check out: ONECENT: New Strategic Token Investment Game Now Open
Duration: Day 41 of 200 Days
Current ABV Price: 10.07 STEEM cents
Read daily posts at @ONECENT.
---
New ADDAX Token Game
Launch of the new ADDAX game. This game only lasts 28 days and has a different distribution to ONECENT. It also includes buy-ins at 5 cents. Please read the full post and daily updates at @ADDAX.
Duration: Day 23 of 28 Days
Current ABV Price: 4.91 STEEM cents
---
Today's Winner
Today's winner is: @dreamon
The new prize is today's date in MAPR-cents.
The winner received 0.21 MAPR tokens!
Congratulations!
---
---
Building Steem's Fintech

[BUY MAPR] - [READ MAP REWARDER]

[BUY MAPXV] - [READ MAPXV]

Plus Some Serious Funtech

ONECENT: The First Strategic Token Investment Game (STIG)