TULIP Game Report - Don't HODL The TULIPS - Day 3
As expected, the TULIP price already looks better.
The numbers so far: there are 108,370 tokens active and a total fund value of 832 STEEM, giving an average token value, or ABV, of 0.768 STEEM cents - up from 0.736 cents yesterday.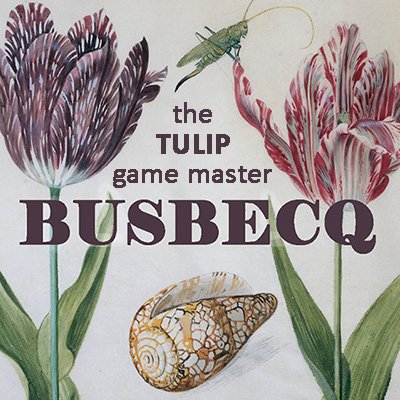 The numbers may seem small, but going from 0.736 to 0.768 cents is an increase of 4.3% in one day.
The main reason is very simple: more tokens sold at the current price-point of 0.786 cents. Indeed, a quick calculation shows that, once all those remaining tokens are sold, the average token value will increase to about 0.776 and then it will just take a couple of days of rewards to go above 0.786. The second reason for the rise is that rewards are coming in from recent posts; that is a nice stream of income that slowly but surely raises the fund value.
Please Don't HODL The TULIPS
This may seem amusing advice, but this TULIP Game has 26 days left to run; after that, the tokens are worthless. This is not a token to hold on for life and pass down to your grandchildren; it is a quick one-month game.
Hopefully, those of you with free TULIPS will read this. You need to decide what to do next. As your tokens have zero cost, you could buy some more, thereby helping the price increase and your profits increase.
As a simple example, if you have 100 free TULIPS and buy another 100 at 0.786 cents, then you have 200 TULIPS at an average cost of just 0.393 cents. If the final price is, say, 0.900 cents (which is entirely possible), you will then have made 1.8 STEEM at a cost of just 0.786 STEEM; a profit of 1.014 STEEM. If you just hold on to your free 100 TULIPS and sell them at 0.900 cents, then your profit will be 0.9 STEEM; that's less than if you had doubled your stake.
These are the kinds of calculations everyone should be doing for any token. The other obvious options are to just randomly sell the tokens at some point. Currently, TULIP tokens are being bought at 0.600 cents.
It's all up to you, just don't HODL the TULIPS!
They will wither and die.
See you tomorrow!
---
Building Steem's Fintech

[BUY MAPR] - [READ MAP REWARDER]

[BUY MAPXV] - [READ MAPXV]

Plus Some Serious Funtech

ONECENT: The First Strategic Token Investment Game (STIG)