New MAPX Token for Upvotes and Value Growth
MAP Rewarder has been operating on the Steem blockchain for some 18 months and has achieved consistently high returns for its delegators. The creation of a new tokenized project aims to give stakeholders more flexibility in how they accumulate and receive rewards.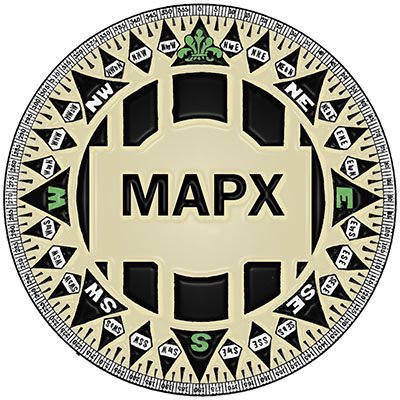 The new token is called MAPX and will be valued as the @MAP10K account on Steem. The objectives of the token are very simple.
MAPX Token Objectives
To create value to the MAPX token holders by generating and accumulating rewards, and by using its voting power to distribute regular and bonus upvotes.
These objectives are the same as MAP Rewarder but there are some subtle differences.
MAPX Token Benefits
= One staked MAPX token entitles the holder to a post upvote of 0.1% per day. Thus an account with 20 MAPX tokens will receive an upvote of 2% for one post per day.
= 10,000 tokens equals 1,000% of upvotes per day. This voting power will thus replenish every day, even if used at its maximum capacity. At full SP, each vote is worth 10x the equivalent self-upvote.
= All net income, such as post and curation rewards, will be compounded within the MAP10K account so that the MAPX token accumulates value.
= Staked token holders shall also receive random upvotes and free MAPX tokens depending on market conditions. This means that holders of just one staked token may receive significant random bonuses.
= Any unused VP shall be used to maximize returns in line with MAP Rewarder strategies.
Holders of staked MAPX tokens therefore benefit from increased author rewards plus an appreciation in the token value.

Unique MAPX Benefits
The key features that differentiate the MAPX token and MAP10K account from the existing MAP Rewarder project are the low entry cost and the increasing value due to compounding earnings.
= MAPX allows accounts with small or modest amounts of STEEM the opportunity to participate with as little as 1 MAPX token – at launch this is worth just 1 STEEM.
Because of the mathematical structure of our MAP Rewarder project, we have periodically had to increase the minimum delegated SP. This has ensured that such small delegators have continued to receive substantial benefits while at the same time maintaining a high weekly payout rate to all participants. But MAPX, with its fixed number of tokens, ensures that all stakeholders receive significant benefits – including small value stakes.
= MAPX will accumulate all net income so that its total vested STEEM will compound in value. This will be reflected in the MAPX price that is offered on the Steem-Engine exchange.
The income from MAP Rewarder has always sought to be as close as possible to the theoretical maximum of a full upvote. Recent returns have been consistently in the range of 17-20% APR. This is phenomenal compared to any bank, but even so, when scaled down to a weekly payout to a delegator with, say, 20 SP that distribution looks rather small in STEEM terms. It is also too small to compound manually by edging up one's delegation. MAPX solves this by compounding by default and calculating a weekly fair value for the token.
That fair value will be reflected in the buy and sell prices of the MAPX token as accepted by @MAP10K. The market may decide to trade MAPX either higher or lower than fair value – that's what markets do – and either can be an opportunity to buy such tokens "on the cheap" or to take profits above the expected level.
The Difference between Holding and Staking MAPX Tokens
The Steem-Engine DEX allows tokens to be both held and staked. MAPX has taken advantage of this distinction so that only stakeholders of the token will receive all the listed benefits. This allows traders, who may only be interested in making a profit from price movements, the freedom to buy and sell MAPX tokens without having to consider issues of posting articles.
We have made staking MAPX as fast and easy as possible. It is the same concept as powering-up STEEM into SP (Steem Power) in order to increase one's influence, and then later powering-down that SP back into liquid STEEM to spend in other ways. The staking step happens immediately – just click on the padlock icon next to the MAPX token in your Steem-Engine wallet. However, with MAPX the unstaking (powering-down) only takes 2 days and is done in just one transaction. Also note that this is even faster than undelegating on Steem, which takes 5 days.
Thus the whole thinking behind using the staking mechanism is to allow both token stakeholders and traders the freedom to pursue their different strategies and it makes it easier for us to accurately track which accounts should be receiving our token benefits.

How to Buy and Stake MAPX Tokens
Firstly, decide on whether you will be staking the MAPX tokens or not. If you wish to receive all the MAPX benefits, then you must buy the tokens with the same Steem account that will be receiving the upvotes and bonuses. Then, go to Steem-Engine and login using your Steem account and your private posting key. Please note that you can navigate your Steem-Engine account with that key but when you need to make any financial transaction, then you will need to use your private active key. If you are not familiar with Steem-Engine then please read their FAQ.
Once logged into your Steem-Engine account, you can click TOKENS and search for MAPX or you can go directly to the MAPX page. Again, please read the FAQ on how to deposit funds if you have not done so already. The market page looks very similar to Steemit's internal market so should be easy to navigate.
MAPX tokens are only available in whole units, so it is only possible to buy a whole number of these tokens. This was designed to make calculating the upvote percentage easy and to avoid casting vote dust. You will need to sign the transaction and broadcast it using your private active key within a SteemConnect pop-up window.
Once you have purchased the MAPX tokens (Thank you!) view your WALLET and you will see a padlock icon to the far right of the screen associated with the token. Clicking that icon will ask you how many tokens you wish to stake. This will again require confirmation with your key. That's it – all done!
We will look at the token holders and stakeholders on a daily basis, and make adjustments to our upvoting mechanism and the list of users entitled to random bonuses. You will then receive a small STEEM transfer with a Memo confirming your new status.
Welcome to MAPX!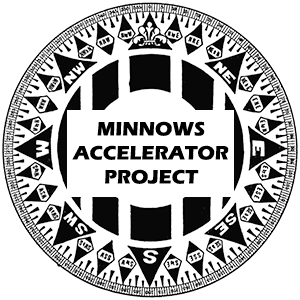 Where it all started - the original MAP logo.
MAPX Management
The value of the MAPX token is proportional to the value of the @MAP10K account. This account is managed by the same team as MAP Rewarder. The management account for both projects is now @MAPAC. Every weekend, the whole project will be reconciled to calculate a fair value for MAPX calculated in STEEM. 10% of any profits for each week will be allocated to MAPAC as management fees. (Note that if we achieve anything like 20% APR such fees are just 2% of the project fund per annum.) MAP10K is the issuing account of the MAPX tokens and will initially retain 10% of the tokens, that is, 1,000 MAPX. Such tokens shall be staked by MAPAC using the weekly management fee and other sources, thereby bringing the account close to its target of 10,000 STEEM. We may reduce that allocation if there is demand from users. MAP10K will need some tokens in order to give liquidity to the market and to act as potential buyer of last resort.
Note that once all the tokens have been sold, their price will be determined by the market. The fair value of MAPX is an indication of the token's value in the case of the underlying STEEM being distributed to token holders and the program wound up. The market price may be above or below this value and will depend on the relative supply and demand.
MAPX FAQ
I hope the above is a complete, albeit brief, description of the MAPX program. I do plan to publish a longer FAQ but, before I do so, I'd like to see the kinds of questions people have. I will answer them below in the comments but will also include them in a FAQ if of general interest.

EXCLUSIVE OFFER! ONE WEEK ONLY
You've made it this far – you need a reward! To make the MAPX launch easier for those as yet unfamiliar with Steem-Engine, we are offering to Transfer to you MAPX tokens in exchange for a direct transfer of STEEM to this @MAP10K account. This will save you on transfer fees and the process of turning STEEM into STEEMP (Steem-Engine's STEEM Pegged token) and then into MAPX. However, it is up to you to stake your MAPX tokens – we cannot do that step for you.
For this week, we are also holding stable the price of 1 STEEM for 1 MAPX token. After that, as prices may fluctuate, we will no longer accept transfers to @MAP10K. You may then purchase tokens within the DEX.
So, to buy your new MAPX tokens, just send a transfer in STEEM only to @MAP10K.
Within the Memo, just type in "MAPX".
We are not accepting token purchases to accounts other than the STEEM transfer account. If you wish to purchase tokens for another account, then you can transfer the new MAPX tokens within Steem-Engine to your chosen recipient.
EXTRA BONUS!
Just to see who reads this far down… the first 10 buyers of new MAPX tokens will receive 1 bonus token. To take advantage of this bonus you will need to purchase a minimum of 10 MAPX tokens and only one bonus per account.
So if you send 20 STEEM to @MAP10K, you will receive 21 MAPX tokens.
To avoid disappointment, I shall edit this when all bonus tokens have been given away.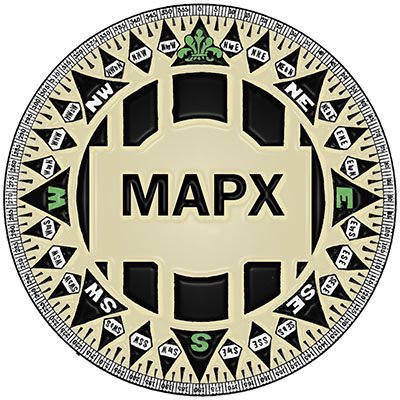 Any questions, please ask. If you think your followers will be interested, please resteem.