ADDAX Strategic Token Income Game Starts Now!
ADDAX is a strategic token investment game (STIG) in a similar style to ONECENT.
ADDAX is, however, much faster!

For those of you familiar with ONECENT, let me first lay out the specifications of this game:
---
Name: ADDAX
Length of game: 28 days
Price distribution: linear from 1 cent per token
Token distribution: triangular sequence
Buy-ins: 5 STEEM for 100 tokens available for only 24 hours from the start
Investment aim: high post rewards, upvote or income sources
---
General Principles
28 days is long enough to generate enough post rewards. SP has been delegated by the management account so that the game account @addax can operate and earn some curation rewards. But the most significant rewards will come from posts, so that most income during the game will go towards upvote services such as MAPX, and others, that do not require delegated SP and do not have lengthy unstaking periods. Whatever is left in SP will be funded by the management account for distribution and left in the game account.
ADDAX token buy-in
The most significant change from ONECENT is the buying-in period. This will only be for 24 hours, allowing everyone around the world the opportunity to join in. Buy-ins cost 5 STEEM (or STEEMP) for 100 tokens. Only one set allowed per username. There will be a maximum of 50 such bundles available. Buy-ins will stop when either all 50 token-bundles have been sold or 24 hours have elapsed from the start of the game. A separate post will announce the buying period open and then closed, so that nobody can claim they were unaware of the time or rules.
You may send the fee of 5 STEEM as a transfer of either STEEM or STEEMP to the game account @addax with the memo "ADDAX Game". Anybody who sends funds after the buying-in period is closed will be charged a 10% fee for wasting my time. Anybody who tries to buy multiple lots will forfeit all transfers after the first one; it's boring, I check.
The price of 5 cents is actually an interesting minimum for this game distribution. It thus allows the early buyers to still have an edge and yet is low enough to (probably) make a profit. The 5,000 such tokens that may be bought-in have been taken into account in the distribution. Management shall hold 2,000 tokens for costs of setting up the game and leasing SP.
The only real help in how to play the game is to go through all the posts by @onecent. I shall probably go through some similar thoughts with ADDAX, but it really depends on how the game develops.
Ready?...
---
- -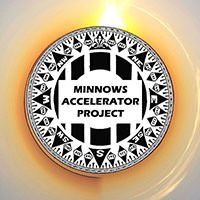 - -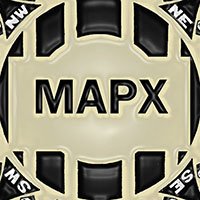 - -
Please Comment, Resteem and Upvote. Thanks!

@rycharde manages the MAP Rewarder high income program and MAPX Token.

ONECENT: The First Strategic Token Investment Game (STIG)