Delegating to MAP Rewarder: Benefits for Small SP Accounts
Only a few people have noticed how incredibly profitable MAP Rewarder can be! I am therefore going to spell it out for everyone, especially for low SP Steemians struggling to increase their rewards.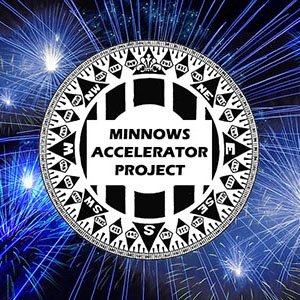 Firstly, MAP Rewarder pays out weekly, on a Sunday; most of our income comes from upvoting under-valued posts, with some also coming from our own post rewards. It is, therefore, just not possible to pay out on a daily basis.
You can see our most recent Sunday post: MAP Rewarder: Distributed Rewards to Delegators for 4 November 2018 (16.2% APR). I also use the article to discuss issues relating to the Steem blockchain and earnings potential.
Notice that MAPR is usually better than most bidbots, at least those tracked by isteemd; this may change in the future but being a managed fund and not bound to just one algorithm gives us the flexibility to react to the changing Steem ecosystem.
To make the numbers easier, let's take the earnings of a good week at 0.4% of delegated SP; this is the equivalent of about 21% APR uncompounded.
MAP Rewarder has three extra features for delegators beyond just paying out a reward distribution: free bonus upvotes, a weekly random full upvote and a random weekly SteembasicIncome share. Let me go through these one by one.

Free Bonus Upvotes
Delegators are added to the MAPR trail and will receive about one upvote per day on a recently published post. The upvotes are small as they are "bonuses" and we do not wish to become a vote-buying service. However, even such modest upvotes can make a significant difference to low value accounts.
For example, a 20 SP delegation will receive the equivalent of 2 times it's own upvote.
A 10 SP delegation will receive almost 4 times it's own upvote! In a week, assuming one upvote per day, that is equivalent to nearly 3 days of self-upvoting!
To give small delegations even more of an uplift, the upvote percentage is proportional to a logarithmic scale. This means that although a 200 SP delegation is ten times one of 20 SP, it will receive two times the upvote value.
As I said, the larger delegations are making a nice profit and I don't want to become an upvote service. These upvotes are bonuses and subject to a minimum VP and no service outages.
The bonus upvotes to delegators were specifically designed to help smaller accounts - just try it out!

Free Full Upvotes
This one is nice! A full upvote from @accelerator to one lucky delegator once per week. This is called Free Vote Friday and you can see an example here.
At the moment, a full upvote from MAPR is worth about 2 STEEM! I don't need to say that this is a significant upvote for any low SP account, but let me run through a few numbers.
| Delegated SP | Weekly rewards % | Full upvote value STEEM | Total weekly return % |
| --- | --- | --- | --- |
| 10 | 0.4 % | 2 | 20.4 % |
| 20 | 0.4 % | 2 | 10.4 % |
| 50 | 0.4 % | 2 | 4.4 % |
| 100 | 0.4 % | 2 | 2.4 % |
| 1000 | 0.4 % | 2 | 0.6 % |
As you can see, the effect of such an upvote is magnified for smaller delegations. Indeed, a 10 SP delegator who receives such a full upvote will be getting a year's worth of rewards in one day!
I know, that our MAPR upvote is randomly generated but the probability of being selected is very good - just ask previous winners!

Free SBI Shares
This is the third feature that was started specifically to help smaller SP delegators. You can read about the details of SBIs at @steembasicincome.
If you post regularly, then you will see votes from one of the SBI pools. The value of such free SBIs to our delegators is really into the future - the longer you post on Steemit, the more valuable your SBIs become.
So the easiest way to calculate their value to our delegators is to just factor in the 1 STEEM cost of gifting an SBI to a Steemian. So in the table above, just halve the percentage value of the 2 STEEM upvote. Hence a 10 SP delegator who wins an SBI will have an effective reward of 10.4% for that week.

Delegation Slots
Because our returns to delegators can potentially be very high, we have started to limit low SP delegations. Please look at the table below and see how many slots are still available for each delegation amount.
Delegation slots
10 SP = 7 slots available
20 SP = 5 slots
30 SP = 8 slots
40 SP = 10 slots
50 SP = 5 slots
60 SP = 10 slots
70 SP = 10 slots
80 SP = 10 slots
90 SP = 10 slots
100 SP = 6 slots
Anything above 100 SP will not be limited. If you delegate something inbetween these values, it will take up the next slot above it. Updated values will be published every Sunday.
As it is not possible to refuse a delegation by a delegatee, please check your wallet memos after delegating in case your slot is already full. It is then your responsibility to undelegate and to re-delegate a higher amount. This is all designed to be as fair as possible to the target audience of low SP Steemians.

When Your Delegation Becomes Active
Our whole system relies largely on curation-based income. Any new delegation is used to increase our upvoting power, but those rewards are not seen for at least 7 days. Indeed, it takes 14 days for a new delegation to earn its weekly rewards. But delegators do not wish to wait 14 days, so each new delegation becomes fully active on the Sunday after the day of delegation and the first full profit distribution will be received on the Sunday after that.
To avoid someone delegating on a Monday having to wait 13 days for rewards, we now have a sliding scale for new delegators to be paid on the first Sunday.
Monday = 50% of this Sunday's distribution
Tuesday = 40%
Wednesday = 30%
Thursday = 20%
Friday = 10%
Saturday = following Sunday
Sunday = following Sunday
This is more than fair as delegators will be rewarded before we receive the curation rewards. Days are counted according to GMT/UTC.
Also, all delegators will start to receive all the other MAPR benefits from the day after delegation.
When a delegator decides to undelegate, they will receive no distribution for that week and all other benefits cease immediately.

Income Without Delegating
Now, if you really do not have enough SP to delegate - remembering to keep a minimum of 15 SP so as to be able to post and comment - then there are options to follow our upvotes and voting trail.
Firstly, you can follow and upvote our MAPR posts published by @accelerator. These posts will always have some upvote from us after a few hours, giving people plenty of time to upvote. Our own upvote will increase your curation rewards. To follow our posts add us on SteemAuto or SteemVoter.
Following the MAPR Trail is different; this will follow all our upvotes. As our algorithm is design to maximise curation rewards, you will also benefit by quickly following our votes. You can do this by following the MAPR Trail on SteemAuto.
When following any voting trail, you are likely to end up with far too many upvotes. Make sure you set your minimum VP to a value whereby you can still manually upvote and engage with other users. With a low SP, you will be forced to vote at 100%; SteemAuto now has a handy feature that will slowly decrease your voting percentage as your active SP increases. However, if you're following a trail that gives out hundreds of votes per day, you will still only be able to give 10 or so follow-votes. Just be patient and check if your curation reward payouts start to increase.

How to Delegate to MAP Rewarder
You can delegate Steem Power (SP) using these direct links:
10 SP, 20 SP, 30 SP, 40 SP, 50 SP, 60 SP, 70 SP, 80 SP, 90 SP, 100 SP, 500 SP, 1000 SP, Other.
If you click "Other", you may enter any value you please. You can, of course, use any other delegation app - they will all need to be processed through Steemconnect so they are all equivalent. You should also not enter any keys until your delegation order reaches the Steemconnect site.
Making Resteeming Rewarding
Although difficult to implement a referral system, MAPR does make it rewarding for delegators to recruit more delegators. The "bonus upvotes" are set as a percentage of our active SP, so the more SP we have the higher rewards those upvotes generate.
So... don't keep this a secret - upvote, delegate and resteem! All three can earn you that little bit extra.
If anything is unclear, please just ask in a comment.
---
- -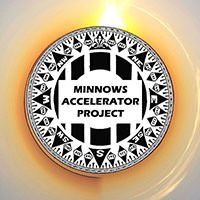 - -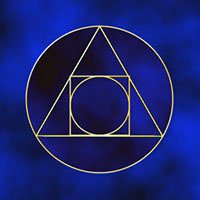 - -
Please Comment, Resteem and Upvote. Thanks!

@rycharde manages the AAKOM project and the MAP Trail.