So, its that Star Wars where, as the camera pans down after the iconic scrolling text, revealing several ships orbiting a planet, with others rushing to join.
This will be that Star Wars where within the first minutes, you already know that group of ships is doomed. You now need to sit tight for several hours and watch them fail miserably at stuff, with ever dwindling numbers, and occasional spawns of pointless story arcs.
But why
How could our heroes be in so desperate a plight??
It is mentioned in the opening credits that the First Order has 'tracked' the rebels down. So events start unfolding from there, from this text based suggestion that the Order has 'cornered' the Rebels. Naturally we buy this text, but if we can remember past the awesome visuals, we would expect to get some explanations about this in the movie.
I've only watched the most recent films twice each, so I'm not the hardest core of fan-human ever to have skywalked the earth.
However my main difficulty in a way is why.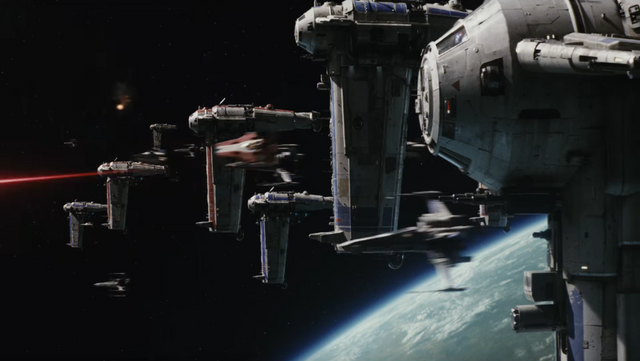 Why tell this particular story.
Disney deleted the cannon universe.
They quite literally had a universe of possibilities to write into.
They chose to write a sprawling and elongated chase scene, whereby the heroes have infighting, poor decisions, a useless side quest whose only purpose is to later reveal the 'last hope' fleeing transports, so they too can catch some bombardment.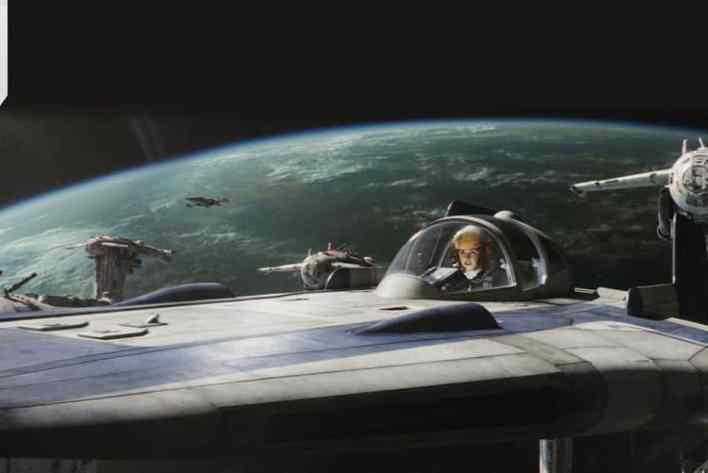 It continues, once they land on this planet with a base. They just immediately get found right there (bear in mind its a desolate planet) so they just get found instantly, and there is a weapon for taking down the gate also parked outside.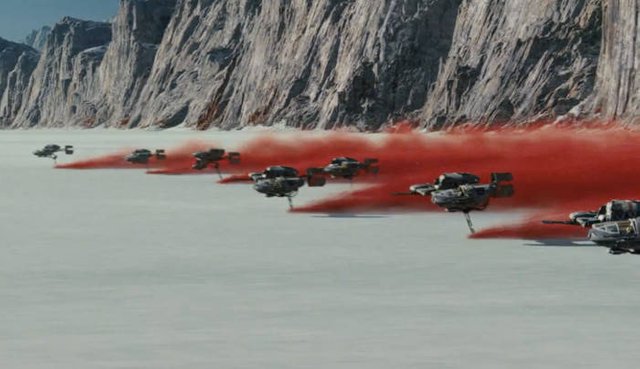 I can buy all of this if they gave me some hitech mumbojumbo about how exactly the First Order have managed to perform these incredible feats of tracking.
One of the things we do know is that its 'new tech'; so new that two people who happened to bump into each other and have a chat about it can complete their sentences on the intricacies of heretofore unknown technology.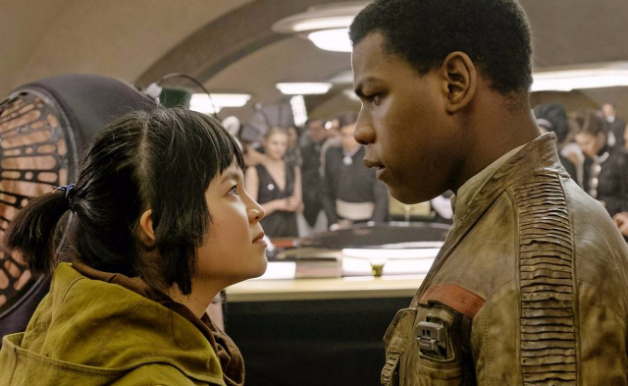 Um.
So maybe the tech isn't all that new or technical, cause these random rebel strangers just nailed it with only a 'prior working knowledge' of the First Order.
Anyway.
Back to the high tech mumbo jumbo, what we do actually get are snivelling assurances that the rebels are 'tied to a string'. I guess that will have to be enough.
I had a theory that perhaps Finn was the means by which the Order were tracing the Rebels, I could buy some 'device' stuck in the vertebra or brain of a stromtrooper (without their knowledge) to track or detonate should they defect, but when Finn jumps ship and the Order are unaffected, that one went out the window too...
I guess also that the rebels wont be loading up all the other ships, leaving the big one empty, and flip that one around for a kamikaze, while the others duck. You could chance a guess that they were tracing the big one any way, but when it is actually the last one remaining it becomes pretty obvious that it is indeed the one being traced.
Erm.
Can we not just figure out which one is being traced and ditch that one?
And really. I'm just not sure why this story had to be told. Probably the 'most important thing' that happened was Snoke's demise.
However, that could surely have been handled in many, many ways, not that it was a bad telling, if a bit limited given the build up provided.
So for instance we could keep the 'Snoke' bit, and the Kylo/Luke bit (cause that could have happened anywhere anyway), Rey was always going to be able to get back to Fin.
So basically we can just have Fin being locked up safe; and the republicans not being on this supposed 'string', we could have the above Snoke/Kylo/Rey/Luke stuff playing out over a story that isn't just a doomed and glorified chase scene with little justification, little actual decision making, random timeous recoveries etc etc.
Any way.
Other than those challenges, it was a great story.
Just a note for hardcore hate ready fanboys:
I'm sure that there is 'somehow' an explanation for this miraculous, heretofore unknown ability to track through hyperspace (which can be deduced by two rebels who can then do nothing useful about it); however, as a mostly regular consumer of the franchise, this particular film makes no effort short of a repeated 'we have them on a string' reference to actually justify why I have to watch this particularly drawn out and mostly hopeless 'chase scene'.
Just in case you felt I didn't do my research, I have done some, and frankly even some of that while giving clarity on what the First Order were doing there, did not assist with explaining this tracking any better:
"After Poe Dameron's squadrons destroyed Starkiller Base, the First Order sought out the Resistance headquarters on the planet of D'Qar to enact their revenge. A-wings flew guard around the Resistance fleet and the transports fleeing the base. When three First Order warships emerged from hyperspace to attack, a squadron of A-wings, commanded by Tallie Lintra, assisted Poe Dameron and the Resistance's assault bombers in taking on an enemy dreadnought."
-> All of which were doomed.
-> Still nothing on 'how this 'seeking out' happened'.
So I found a video which may assist somewhat if you still have nagging questions, but as far as I'm concerned there are still some issues...
So this dude agrees and exposes a few others...
And I'll just say I liked the movie over all but this kinda dealt the 'general believability' of Star Wars quite a blow.
So if you can just accept, "Its way less believable now", I'm sure you will be fiiine...!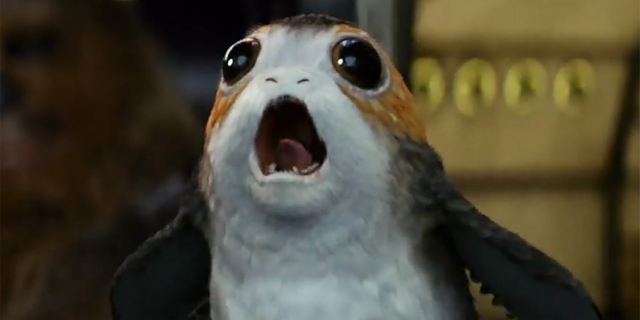 Regards
DigitalPnut