Favorite Games
What are your favorite sports, video games, board games, hobbies, activities? Let me know in the comments, below. Here are some of mine in no particular order as follows:
My favorite Nintendo franchise is this Japanese Italian jump man plumber, his brother, Luigi, his main man dog dinosaur horse pet ride share, Yoshi, his turtle nemesis, Bowser, & his GF, Peach:

My favorite sport to play over volleyball, baseball, hockey, & soccer: was born in 1985 in Oregon, home of Clyde The Glide Drexler of the Portland Trail Jail Blazers. My father played at Umpqua Community College. I'm a fan of Umpqua ice-cream but also of Michael Jordan, Magic, Kobe, Lebron James, Mighty Mouse Damon Stoudamire: in basketball, you learn all about teamwork, cooperation, creativity, defense, strategy, health, & fun:

This action-adventure first-shooter video game franchise stars Snake & it deals with international wars, metal gear weapons, tanks, & is full of cut-scenes, twists, turns. The fictional story is an analogy of the real world we live in. The game talks about the globalists, the deep state: you learn about fighting for what is right and in not trying to hard to force people to do what you do:

My favorite Sega franchise is Sonic which dates back to 1991. Sonic is much faster than Mario: Sonic is like the Forrest Gump Speed Racing of video games: our friends, Jesse Vargas & Bill Baily, loved Sonic: learned a lot from them:

In checkers, you must kill every piece, but in chess, you just have to capture the king. Chess helps us develop long-term strategies which can be applied in our own lives: you can play me at Chess.com:

If you don't know how to play, first, pick a judge. Second, the judge will grab a green card & read it to the other player. For example, say the card says "Sexy." Third, each player will submit whatever red card that the judge may pick. One person may have a red card that says Big Foot. Maybe Big Foot is sexy. Another person may submit a card that says China. Oh, maybe China is sexy. The judge will pick the winner based on whatever the judge wants. The judge may entertain a debate on which red cards best match the green cards. If the judge picks your red card, then you get his green card. After that, another player may become the judge and may grab a green card to read. At the end of the game, the person with the most green cards wins:

This was originally a board game: in this game, you place your armies in territories around the world, move your forces, roll the dice, battle with opponents, and like checkers, and like Pinky & the Brain, you do your best to take over the world:

Settlers is like War Craft, because you have to gather resources. Also, Settlers is like Risk because you have to build like a Sim City before your opponents do. You can also trade resource cards with your opponents:

Like Sim City, Starcraft, & Settlers, you build your base, but then like checkers, like Risk, you battle with your opponents, and you try to kill them: do your best to grow as an empire and expand:

In this artillery tactical franchise video game series, you get to control a group of worms against other worms. When it is your turn, you get to try your best to shoot, kick, or destroy the other worms:

My younger sister was skateboarding, but me not so much in real-life, but was pretty hooked playing these games at McDonald's in the play place or at Fred Meyers: was addicted for years:

This snowboarding video game franchise was ten times more exciting than skateboarding games: it was the basketball NBA Jam version of snowboarding with larger than life tricks:

In this game, as the mayor, you build a city and protect the city from floods, tornadoes, earthquakes, Godzilla, fires, UFOs, problems, taxes, and everything: was addicted to this game since 1995:

Some of my favorite includes Go Fish, Magic, Solitary, Yu-Gi-Oh, Pokemon, Tarot: card games have been round for many centuries: practice strategy: gamble: play poker: was making playing cards of my friends in the early 2000's: Nintendo as making cards in the 1800's:

Favorite Games
2018-05-21 Monday 05:54 PM LMS: Favorite Games
Written By Oatmeal Joey Arnold
Published at 10:28 PM
Facebook & Twitter Banned Me For Posting This Hitler Photo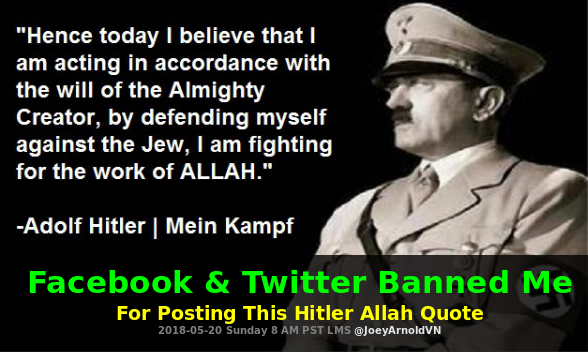 ]
Litecoin -LRxpufCqg95g3BYuAKHev6NVWp6Sgb7jiz
Bitcoin ---1JY9EVYaB8SafhK8TvFoqs7vyRzmcRJGyv
(Web-Designer) @Shelton Music Store in Shelton, WA,(Film-Maker) @Arnold Attic,Camp-Counselor, English-Teacher in Vietnam, carpenter, musician, dishwasher, artist, journalist, creator, & more... (See More)
More About Me: My Back Story
Lived in Oregon, New York, West Virginia, Vietnam, Hawaii, Quebec, California, Seattle, Idaho, Cambodia, Oregon, South Carolina, & more... (See More)
My Favorite Hashtag Communities
My Favorite Television Shows/Series
Are Movies Predicting Our Future?
Bitchute,Blogspot,Busy,Disqus,Dlive,Dmania,Dsound,Dtube,Facebook,Freedom,Gab,GitHub,Google,Linkedin,Medium,Minds,Periscope,PewTube,Steemit,Steepshot,Tumblr,Twitter,Utopian,WikiTree,WP,YouTube,Zappl, & more...(See More)
AIG,Crowder,DailyBeast,DailyCaller,Dnews,DrBerg,Drudge,Eagle,FreedomPressFreedomToons,FreeGeek,Hagmann,InfoWars,IntelliHub,Lionel,Lisa,Mark,Milo,NaturalNews,NewsWars,Rebel,RSBN,Savage,Tommy,Veritas,WikiLeaks,WND, & more...(See More)
@Cernovich @GrrrGraphics @JoeyArnoldVN @Stefan.Molyneux, and more... (See More)