I Enjoy My New Bible Application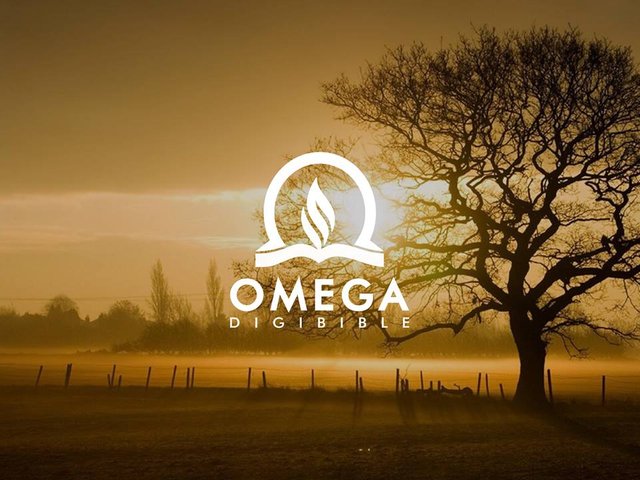 I'd been using Bible applications ever since I used my first android phone, Samsung Note 1, six years ago. I downloaded several bible applications but I was not satisfied because it's either I was having a hard time using the application or I have to pay for the Bible versions like the "Tagalog Ang Biblia". I found the Olive Tree Bible, it was easy to use but I need to register and buy other translation of the Bible.
Just recently a new Digital Bible Application by VISIONTEQ was launched to provide Bible users access to totally FREE BIBLE in any versions and translation, without hidden charges or cost.
Mathew 10: 7 – 8
And as ye go, preach, saying, The kingdom of heaven is at hand. Heal the sick, cleanse the lepers, raise the dead, cast out devils: freely ye have received, freely give.
Introducing Omega Digibible, it offers a simplified approach to study God's Words with easy to use interface and powerful tools that ultimately delivers a reading experience that touches the heart and soul of every reader.
The featured tools of the application.
100% offline reading available for download many versions and translations.
Integrated bible reading, two bible version on single screen
Customizable themes, backgrounds, fonts and other highlight options.
Bookmark, Comment, Highlight, Copy, Search and Share your favorite verses in just one platform.
Share your content on social media.
The most relevant feature of this app is the advance Note. You can instantly take notes of what's on your mind. It gives you flexible editing options, insert folders and tags, and attached pictures from your camera or files. The most unique about this note that I love is the insertion of the verse from the bible to the notes. The inserted verses in the notes once you tap it the verse content will appear.
Omega Digibible contains "Top of the Hour Prayer" and "Song of Praises" ready for streaming and available in different languages. Aside from that, you'll never run out of reading plans and know its progress. The Bible Verse of the Day is at the frontpage of the application.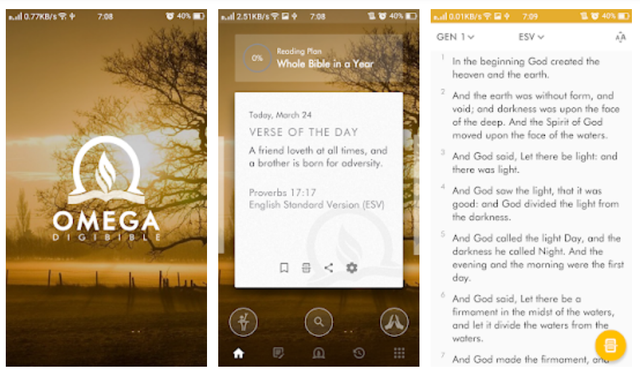 Worry not about losing your notes and other contents, cloud backup is available using Google Drive, Dropbox and One Drive. It is safe and recoverable.
Isn't it amazing? With the help of God this Bible application was built so that many people would spend their time and effort to connect and meditate with God's word through technology.
To Download the application click the link provided below.
The application has 4.9 rating in the AppStore and 5.0 in the PlayStore. Download now.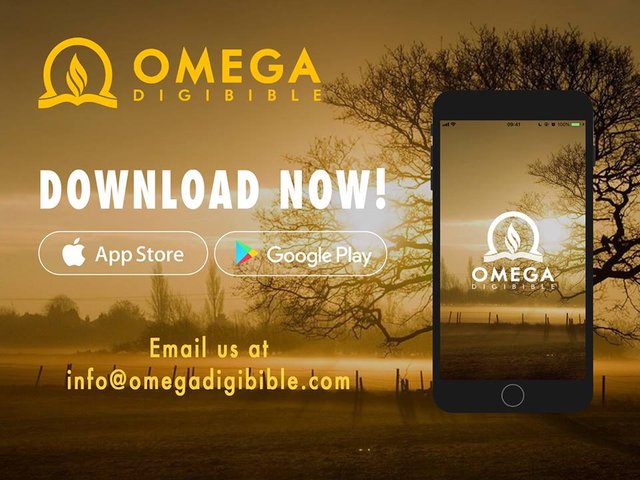 Follow me @coolarth
Team @unlisteemersph #unlisteemersph
Supporting @surpassinggoogle #steemgigs #uloggers #steemitpowerupph #steemitfamilyph
I Like @originalworks #TrevonJB #CraigRant
Visit our Website
APLYANSES
RED SEA TRAVEL AND TOURS
COOLARTH'S BLOG